Man United Call on Spy Equipment Specialists in Recruitment Push
Manchester United have allegedly called upon the services of a number of spy equipment specialists, as they look to address their recently wayward recruitment policies and return to the top of the footballing tree. United are hoping that by bringing in surveillance experts, they can monitor a potential transfer signing to learn of the full impact they could have at the club.
Previously, we brought you up to speed with the growing use of covert and savvy pieces of spy equipment in sport, with our article 'Gaining An Edge: Spy Products in Professional Sport'. The very latest instalment in sport and spy related news comes out of Manchester United, as one of the world's biggest football clubs looks to return to glory days that seem a distant memory at this moment in time.
Using Spy Equipment Firms to Gather Vital Information
The North West club have had a torrid time in the transfer market as of late and require the services of spy equipment providers to cease that trend. They have spent in excess of £1bn in the last six years, yet have struggled to get anywhere near lifting major trophies such as the Champions League and the Premier League. This drought has led them to get in touch with specialist users of spy products, as they seek secure communications while leaving no stone unturned when bringing in further recruits.
The Need for Spy Products & Tactics – Avoiding Costly Errors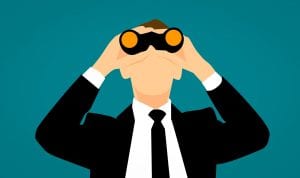 With football being such a wealthy industry and the financial implications of certain decisions having such severe repercussions, it is understandable that clubs at all levels want to get it right the first time of asking. The use of spy gear, including hidden cameras to assess potential signings and opposition tactics, may be frowned upon by some, but it is comprehensible as to why such instances occur.
A relatively recent case came out of Manchester United, when they did not do their due diligence and almost paid a heavy price for it. The club agreed a deal to sign defender Marcos Rojo; a deal that cost them £16m and earned the player a five-year contract. However, all wasn't as it seemed at face value.
The player was under investigation from Portuguese police following an alleged attack on his neighbour, although United knew nothing of the debacle until a staff member saw a story break out online. The case was settled out of court, much to the relief of the club. This instance reinforces how costly poor recruitment policies can be in football and suggests why there is a growing demand for the use of spy gear in the sport.
Technologically Advanced Devices from Spy Equipment UK
Contact us if you wish to discuss any of our spy product ranges or if you would like to talk about the devices that are most appropriate to utilise in your case. Our devices are made with the latest spy technology and, as such, are deployable in all manner of situations without compromising the quality of the results. The Spy Equipment UK team will be happy to help you out and advise on the provision of advanced spy equipment, so that costly mistakes such as those that can be made in football, are avoided.