New Spy Equipment UK
Over recent months those of you who make regular visits to the Spy Equipment UK site will have noticed an array of improvements since the launch of the latest version in mid-August 2013. At launch, the main platform was in place, but there were many tweaks required to turn the site into what we envisaged would be the end result. Of course, no website is really ever finished and so even when the latest batch of changes have been completed there will be updates to make the site more user-friendly and to generally keep it up to date with new technology and new ideas.
Spy Equipment UK on Mobile & Tablet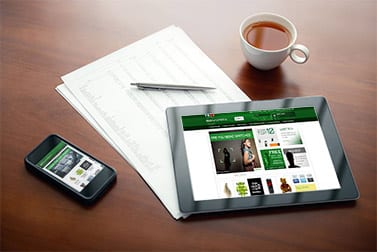 First in line was for us to add a mobile version of the Spy Equipment UK website, making us the ultimate spy shop around the globe. Previously those looking to browse and buy spy gear gadgets from their mobile phone and tablet could only use the standard web version of the site. However, with more and more internet use being conducted through mobile devices, adding a mobile version of the website was particularly crucial. The resulting solution includes multiple images of all spy products as well as each of the feature sections, so that mobile users could have full knowledge and comprehensive information before purchasing their chosen spy devices. So now it's even easier to view spy gadgets online if your looking to catch your cheating partner or maybe you want to spy on your staff using a executive voice recorder spy pen device?
Quicker, Smoother, Stronger
The next major adjustment included a smarter and slicker checkout process. A one page checkout process was adopted and this was developed upon by adding address finders and other payment and shipping options to accommodate the needs of customers worldwide. Since the advent of this one-page checkout system no customer has found difficulty with the process, so it would seem that the change to this has been a complete success. Now, you can browse our spy cameras, listening devices and any other category with complete ease and at your leisure.
How To Spy
We didn't just stop there. We have changed the layout for the front page adding a Top Ten category, changing the format of the display of the featured products and have refined certain parts of the layout making it simpler and more intuitive. The news area has now been changed to the Spy Centre, a new area on the website where all articles, news and useful information can now be found in one place. On the product pages we have added an additional ask a question button and have started to add some new videos. There are other tweaks and adjustments too numerous to mention in here, but suffice to say, they have made a real difference.
New Spy Gadgets from Spy Equipment UK
Now, if you think that there is not much else for us to do, then think again. It is our aim to ensure that all visitors to the Spy Equipment UK website have a pleasant experience and the easiest process to finding and buying the right spy gadgets for them. So, you can be assured that in reality, we are only just getting started. If you would like to talk to us about our spy products, contact us. Enjoy browsing our site!