Small And Mighty: The New GSM Bug
Spy Equipment UK is pleased to announce the launch of a new bugging device. The GSM Black Box Listening Bug combines state-of-the-art technology and innovative thinking to create a spy tool with exceptional applications and features.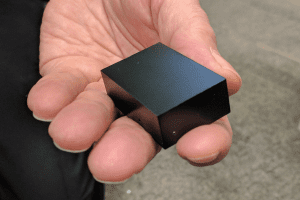 The gadget supersedes the previous model, the GSM Informer, and comes equipped with improved capabilities such as a smaller, more compact size for covert operations; twice the battery life of its predecessor; and high-quality microphone technology.
Perfect to use in a range of places – in the home, office, car, van or other vehicles – the GSM Bug is easy to deploy, simple to use and performs exceptionally well in a range of environments. Listen to activity in real time without the hassle of connecting to a mains power supply, or the battery life running out quickly – as is usually the case with many smaller bugging devices.
Specialist Features Include:
Superb compact black box casing
Call this listening device from any mobile or landline (auto-answer)
Crisp audio quality (sensitive microphone)
Totally silent operation
Simple to use 'plug and go' technology – no specialist technical knowledge required
Internal Lithium-Ion rechargeable battery (600mAh) – charger supplied
Remotely controllable voice activation facility
Up to 8 days standby time – Up to 8 hours listening-in time (battery life maximises after 3 to 4 full charge/discharges)
Can be deployed plugged into a live mains power outlet for a more permanent solution
Quad-band operation – accepts any GSM network SIM
Covers all countries worldwide
Prices for the GSM Bug start from £190 and include FREE next day delivery when shipped to locations in the UK. Find out more about our latest GSM Black Box Listening Bug. To discuss this new product further, Contact our friendly, professional team today.