Spy Cameras Through History
Spy Cameras may be commonplace on TV and films, but these days they are increasingly being used by individuals to capture secret images of those around them. Spy cameras have undergone substantial evolution since they were first invented, from small wooden hidden cameras to undetectable undercover technologies.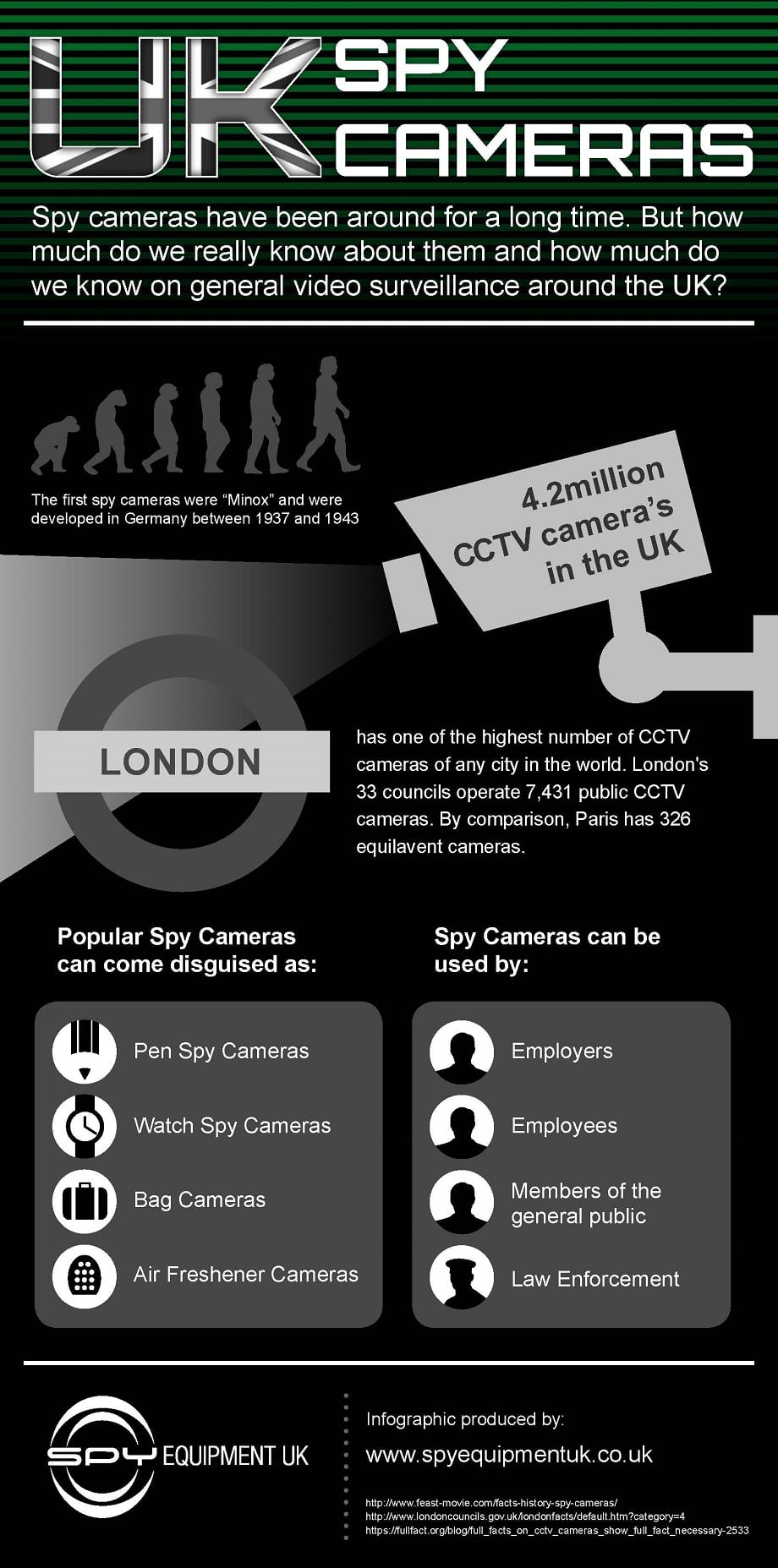 Mini Spy Cameras for All
Before the spy camera industry expanded, crime scenes were recorded by daguerreotype photography. These cameras could capture scenes, but nothing was small enough to be carried around in the pocket or advanced enough to capture still images of motion. This was until the famous Minox subminiature camera, first devised in 1922. Nearly a century after the photograph was invented, the spy camera was conceived. Some of the first miniature secret cameras were designed by Walter Zapp in Germany between 1937 and 1943.
Minox Spy Cameras in Espionage
During World War II, manufacturing of the Minox was restricted until 1948, despite being used by American and European agencies in aiding spies. Agencies were interested by the small size and macro focusing capacity of the camera for inconspicuous use in surveillance and document copying. Although it was never more popular than the standard 35mm camera, the Minox spy camera found a distinct place in an expanding, niche market.
Zapp had envisioned the Minox as a camera for everyone, able to be carried on the person at all times for capturing snippets of footage. However, it soon became a luxury item, and flourished in the developing 'gadget' industry during the 50s and 60s. It was commonly used as an espionage tool in the Cold War, whilst production was developing technologically, also creating a number of accessories. Spy Camera accessories such as tripod mounts and flash guns allowed users to branch out into more complex forms of photography.
The Legacy of Minox
Now for the tale of spy cameras legacy. Later, the Microdot camera developed on the Minox's abilities to scan paper documents, photographing a whole page with a camera the size of a full stop. It could be embedded in any object from a book to a coin. The CIA's Dual Use camera could do not only this, as well as buildings and large objects from a distance. Pigeons were also used to carry small cameras in order to inconspicuously capture satellite images.
Eastman Kodak, a leader in the standard photography industry, produced a camera to fit perfectly inside of a matchbox, which the U.S. Office of Strategic Services used during World War II. In the 1940s, the Steinbeck ABC Wrist Watch Camera was released, which soon became a highly sought after item. However, the face of the watch quite clearly contained a lens if you looked closely. By 1960, F21 cameras were in use by KGB agents. The lightweight camera was concealed in a coat button. All the agent had to do was press a button from a release shutter in his pocket, and the front of the camera would quickly open as the camera took a photo. German Stasi agents also used the famous briefcase cameras in the 1970s and 80s, which allowed them to shoot images in infrared to expose low light conditions.
Tricking the Masses with Spy Cams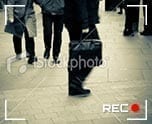 As the popularity of spy cameras grew, companies began making products to look as though they contained spy cameras. The Kiev John Player was a pack of fake cigarettes fitted with tiny cameras, created as trick gifts for gullible tourists, passed off as used by the KGB agents. It did, however, work, if you knew how to use it.
Today, secret camera technology has progressed significantly from its roots, but some Minox models are still available to collectors, such as the Minox B, EC, MX, TLX and DSC. With the advent of digital photography, in the 21st century spy cameras have evolved to be able to digitally record still and moving images, as well as sound. Recently spy cameras, such as the 4G Outdoor Camouflage Camera, have developed to use 4G spy camera technologies to allow users to record from anywhere in the world.
Widespread Spy Cam Usage
More people are using spy cameras every day as they become increasingly technologically advanced. Now, hidden cameras are totally unnoticeable and able to perform a variety of tasks to allow users to find out anything they need. The UK currently uses 4.2 million CCTV cameras across the country. Covert cameras can be hidden in objects from pens to clocks, and are available for use by employers, employees, members of the police force and the general public. Perhaps Walter Zapp's vision of a secret camera for all is now becoming a reality.
Contact us if you wish to discuss our most recent spy camera infographic or to talk through the purchase and set up of our range of savvy hidden cameras. View all spy cameras today.