Spy Equipment Upgrades to Suit Everyone this Christmas
Christmas is just around the corner (yes, we said it!) and it's time to start thinking and planning for the year ahead. The team at Spy Equipment UK are always on the look-out for ways to take our products one step further so our customers get the highest quality in counter-surveillance, hidden audio recorders, portable hidden cameras and outdoor spy cameras.
Check out our latest in spy equipment upgrades for your personal Christmas wish list this year, with products from across our store!
Acoustic Pooch Professional Audio Bug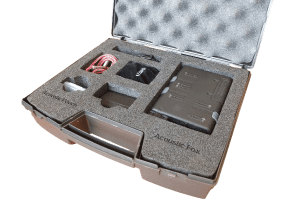 This is a new concept and there is nothing equivalent to it on the market. The Acoustic Pooch Professional Audio Bug is a state-of-the-art live listening system designed with law enforcement and surveillance professionals in mind'. The Bluetooth operated bug can transmit continuously whilst background noise is audible, but will turn off automatically if no noise is being produced, saving battery life.
There is no other product like the Acoustic Pooch and it is designed specifically with surveillance professionals in mind and is the perfect addition for a company specialising in security services however big or small. Start 2019 with the latest audio surveillance kit from Spy Equipment UK – you won't be disappointed!
Spy Pen Video & Voice Recorder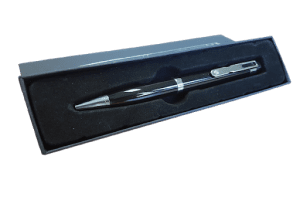 This is our second video recording spy pen video & voice recorder; slightly cheaper, fewer features, but a different way of incorporating a camera that makes it arguably more discreet. The Spy Pen Video & Voice Recorder is ideal and an easy-to-carry spy camera which doubles up as a sophisticated and usable ball-point pen. Upon delivery to the customer, it will be presented in a streamline box packaging, the perfect addition to any office or professional space.
Adrian Mudd, the owner at Spy Equipment UK, says: "The Spy Pen Video & Voice Recorder has been cleverly thought out and the camera is part of a central dark strip on the pen clip, which makes it even more discreet than other products available."
Spy Pod Outdoor Security Camera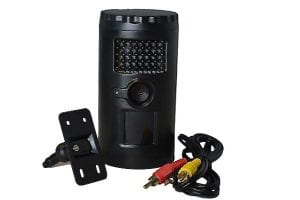 Better video and stills resolution, bigger trigger distance and light illumination. The Spy Pod Outdoor Security Camera is undeniably discreet in every sense. The battery-powered, self-contained spy camera system with a built-in Digital Video Recording (DVR) system is a must-have for any domestic or business property.
The Spy Pod is the perfect 'stand-alone' security camera for a variety of outdoor situations, from leafy garden spots to outbuildings or storage units. The black infrared LED's provide illumination for an area up to 15m in front of the camera, enabling efficient video recording to identify descriptions of individuals. The camera has built-in motion sensors and time-lapse all supported by an SD card with 32GB storage.
Update Your Christmas Wish List With Spy Equipment UK
Our team are always on hand to provide further information on our updated products. If you would like to learn more about those highlighted above, or any other in our spy equipment range don't hesitate to get in touch, today! Spy Equipment UK provide efficient shipping in 24 hours within the UK, and this is FREE for all orders over £100.