When Might You Need A Tracking Device?
As we go about our daily lives, we can't help but worry about our loved ones and their whereabouts, especially those who are more vulnerable, like young children and the elderly. Thankfully, technology has advanced to the point where we can now use tracking devices to ease our concerns and help us to protect those we hold dear. Due to their versatility, tracking devices can have a variety of applications. Many people use them to keep tabs on their high-value possessions, such as cars, technological devices and handbags, so they aren't constantly worried about the possibility of loss or theft. In this article, we will explore some of the situations in which you might need a tracking device and how they can be helpful in different scenarios.
Why Use A Tracking Device?
Firstly, let's explore why you might want to use a tracking device. Tracking devices can help you:
Keep tabs on the location of your vulnerable loved ones, whether they are elderly or young children.
Recover lost or stolen items such as vehicles, laptops, phones, and more.
Monitor the location of company vehicles, equipment or employees to ensure they are being used appropriately.
Track personal possessions such as bags, purses or even pets.
When Could You Benefit From A Tracking Device?
Now, let's delve into some of the situations where you might need a tracking device.
Tracking elderly people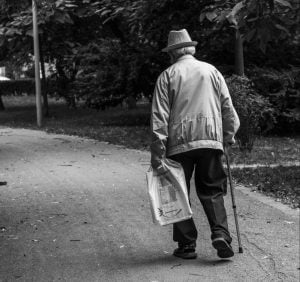 As our loved ones age, we naturally worry about their safety and well-being, especially those who struggle with their memory, or are frail. Fortunately, with our range of people / VIP trackers, Spy Equipment can offer you a way of keeping your eye on them even when you can't be physically present, which is often the case for many families.
For example, our covert GPS trackers can be placed in bags or pockets, and because of their essential motion detection and geofencing features, they will alert you if the person wearing the device leaves a certain area without prior warning. Not only do our tracking devices allow you to accurately track the movements of the vulnerable person when they are on the move, but many of them also have a built-in panic button and two-way call feature, which helps provide great peace of mind for your elderly relatives and their loved ones.
Many of our customers have enquired about micro trackers for their loved ones and who want peace of mind when they are unable to visit. Knowing your close family and friends are safe can be a large weight on your shoulders, but with our devices, you can be more relaxed knowing where they are at any given moment.
Tracking Vehicles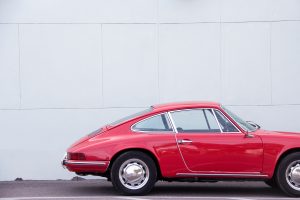 One of the most common reasons for using a Magnetic Car Asset Tracker is to monitor the location of a vehicle. GPS tracking devices can help you recover a stolen vehicle or track its location if it's been misplaced. This can be especially useful for business owners who need to keep tabs on company vehicles or parents who want to ensure their young drivers are driving safely. GPS tracking devices can also help you save on insurance premiums by proving that you have a secure vehicle.
For anyone with a high-value classic car, installing one of Spy Equipment's versatile car tracker devices will allow you to constantly monitor your prized possession and will help with easy recovery in the event of loss or theft. The magnetic trackers are also a more efficient and affordable alternative to having an auto electrician rewire your car to install an internal tracker.
Tracking personal possessions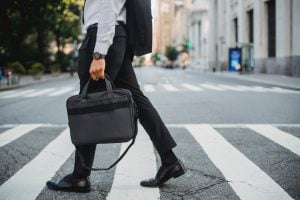 Finally, tracking devices can be used to keep an eye on personal possessions. For example, because of its undetectable size, you can use a micro tracker to monitor the location of smaller valuable items such as a laptop, by putting it inside a case, or even a beloved pet. This can be particularly helpful when travelling, as you can easily locate your possessions if they get lost or stolen.
Spy Equipment's Best Selling Tracking Devices For All Situations
To give you a better idea of some of the most popular tracking devices Spy Equipment has to offer, we have listed a few of our best selling products with detail on their unique features:
GPS Defender Asset / People Tracker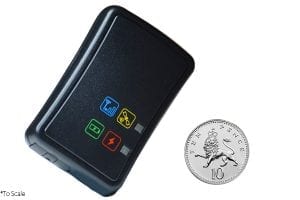 The GPS Defender Asset / People Tracker is an adaptable device designed for short to medium-term people or asset tracking, with one of its most notable features being its motion detecting "deep sleep" mode, which allows the device to optimise its battery life and only send location reports when the person/assets are on-the-move. Due to its compact design, the tracking device is easy to deploy in smaller valuable items, or in pockets when tracking a person.
To advance the trackers potential, it operates on Spy Equipment's password-protected tracking console, FutureTrack, which has comprehensive features such as screen auto-refresh, geo-fencing, as well as email movement alerts.
Micro Tracker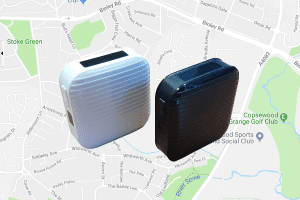 Next up we have one of the most popular devices in our collection, the Micro Tracker, which is renowned for its tiny size but vast capabilities. Similarly to the GPS Defender Tracker, the micro tracker is best suited to those looking to monitor the location of their small, highly valuable assets such as packages, laptop bags or handbags. They are also ideal to track your loved ones, as they can be discreetly hidden in pockets, without interfering with their everyday activities.
Magnetic Car Asset Tracker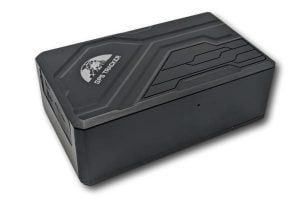 Many of our past customers have come to us looking for a durable tracker to monitor anything from single vehicles to entire fleets. The magnetic car asset tracker has proven to be hugely effective in providing the most accurate tracking information whilst remaining completely intact when accompanying a vehicle on its long journeys
A key feature of Spy Equipment's Magnetic Car Asset Tracker is its low power consumption whilst in operation. After a full charge, this particular tracker can function efficiently for between four and five weeks operationally, or can last for up to six months on standby.
FAQs For Tracking Devices
Are tracking devices easy to use?
Yes. At Spy Equipment UK we understand that not everyone is a surveillance professional, so ensuring all of our tracking devices are easy to use has always been a priority for us. Our team of experts have written very comprehensive but straightforward instructions for customers to follow. We are also committed to providing exceptional, ongoing after sales support.
Statistics on tracking devices
According to a recent study, more than 70% of companies in the UK use GPS tracking devices to monitor their fleets.
A survey conducted by Consumer Reports found that more than 50% of people said they would use a tracking device to monitor an elderly relative.
Tracking Devices From Spy Equipment UK
Tracking devices can be extremely helpful in a variety of situations. From monitoring the movements of elderly family members to keeping an eye on personal possessions, a tracking device can provide peace of mind and help protect what we value most. If you are considering using a tracking device, make sure you choose a high-quality device from a reputable supplier such as Spy Equipment UK.
With a team made up of former private investigators and police officers, as well as electrical engineers, technicians and security consultants, Spy Equipment is proud to offer expert advice on the best tracking solutions. Contact us today on 024 76 236024 or email us at [email protected] for more information.