Why You Will Need a Spy Camera in the UK 2015
To some, spy cameras may seem to be the domain of secret agents and the government. But, from 2015 onwards, the world is going to change in dramatic ways that will impact your security and lifestyle. Secret cameras are increasingly becoming the property of ordinary people, and surveillance schemes on the general public are becoming more advanced. In short, life is becoming more complicated and there are a multitude of reasons you may need to collect evidence and information in 2015.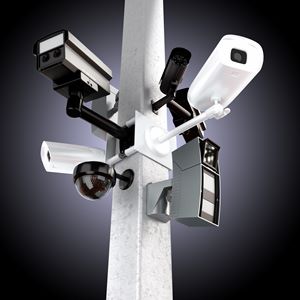 Below we've explained some of the main reasons why you may need to invest in a covert spy camera for your security (or entertainment) for 2015.
Home surveillance and family protection
We all know the property market has been in a bad way for some time. Inflation will increase noticeably, savings account interest rates reduce, and more people will be forced to rent, unable to buy a house. If you are a homeowner it's only natural that you want to protect your assets from intruders or damage. Replacing stolen or ruined property will become more expensive, so having the necessary precautions in place to prove a property crime is invaluable. More importantly, protecting your family is of primary importance to everyone, so any method of ensuring this is priceless.
Hidden cameras will catch a thief red-handed in an undeniable way, and CCTV will deter intruders, ensuring you and your family are protected from potential threats and ready to fix a situation were it to arise in 2015.
Cheating Partners
An estimated 30-50% of relationships will involve a partner cheating at some point. It is becoming easier for unfaithful partners to erase their tracks every day, and 2015 this will only expand with thousands of apps in the pipeline. If you have any concern about your partner's activities, the only reliable way to know whether or not they are honest is through hidden spy camera technology.
At Work
For business owners, 2015 onwards is going to be eventful to say the least. Markets will become more fluid, conscious capitalism encouraged, and security a major concern. The 21st century has seen businesses targeted in terrorism, looting, and theft from intruders and employees. To protect your business a trusted CCTV Day / Night WiFi Camera is essential. If you are an employee, 2015 trend forecasts suggest that with better medicines the workforce will become more productive and your living expenses will soar. Technology will expand rapidly, changing the nature of your job and cutting jobs significantly. As redundancy increases in a competitive job market, using a spy camera at work could track any incidents and provide evidence of unfair treatment by colleagues and unjust dismissals in 2015.
Insurance Claims
It is notoriously difficult to file a successful insurance without any visual evidence of the incident. As insurance rates consistently grow, with the US healthcare system predicted to spike significantly in 2015, evidential requirements will only become more strict. To ensure you get your money's worth from your insurance policies, outdoor spy cameras, car spy cams and more are the only way forward.
Counter-surveillance
Did you know that 'fly on the wall' cameras are actually a real thing used daily by British troops? In 2015, citizen surveillance is predicted to become increasingly common. This combined with a growing number of people using spy equipment for their own purposes means that counter-surveillance is a must to protect your security. Whether you think you are being spied on by someone you know, or just want to maintain some privacy in a modernised world, we offer counter surveillance and economy bug detection, security solutions and more to put you at ease.
On the Road
Whether you want to record footage in the case of an accident or for fun, you'll need a car-based secret camera in 2015. The government has recently been debating adopting EU standard driving tests and licensing, making driving requirements increasingly stringent. Insurance claims require more evidential heft. So many people on the road drive irresponsibly, and if you're caught in an accident in 2015 it could be more difficult to prove who was in the wrong. The culprit of any vandalism is also often difficult to evince. With a car camera recording your driving activity and car's surroundings from the dashboard, this will not be an issue.
Perhaps you just want to record your driving experience for your entertainment. Maybe you've just bought a new car that drives amazingly, or are going for a motor experience day. Install your car camera, hit record and the memory is saved forever. You could even upload it to one of the video sharing social media websites that will be growing significantly in 2015.
Entertainment
You can't deny that hidden camera shows produce some first-rate entertainment. Blooper reels and reality TV have become massively popular in the past few years, and this is going to escalate in 2015. Expect to see more trick shows like the recent 'Ex on the Beach' hitting your TV screens and cinemas. However, it's often more fun to recreate these effects at home.
Does your dog do funny things, but never when you try to get it on camera? A games hidden camera in your home or garden would mean you can save these priceless memories on camera for ever. As viral videos are arguably the future of entertainment, capturing a funny moment could even earn you some money in 2015.
Your security future is in your hands. Act now and invest in a covert camera to get protected for the changing world from 2015. With our game cameras, you could even get a few laughs along the way.