10 Reasons To Use A Car Tracker
When it comes to car tracking, there are multiple reasons as to why someone might use one and many advantages of deploying them. Personal security, looking after those closest to you and ensuring you aren't being betrayed are all common reasons why someone might buy a car tracker. In this blog post, we expand on those three key reasons, provide many other reasons for deploying a car tracking device and explore the different options available to consumers through Spy Equipment UK.
Our Car Trackers – Variety & Quality Guaranteed
Before we jump into 10 reasons to use a car tracking device, let's provide some information about the devices available through Spy Equipment UK. As a leading distributor of spy devices in the United Kingdom, you might not be surprised to learn that we have some of the most advanced and best value for money car trackers in our range. Here, we introduce three of our most popular and widely used GPS trackers, which are perfect for attaching to a vehicle: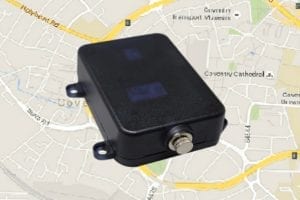 The GPS Avenger Tracker couples incredibly formed tracker hardware with secure access from any web-connected device. Therefore, the technology within the device enables completely reliable deployment and the ability to monitor data from almost anywhere in the world. What's more, this device has a long battery life, comes with a water-resistant case, a built-in movement sensor and real-time tracking functionality. This really is the ideal modern day car tracker, with no credit tracking top ups needed.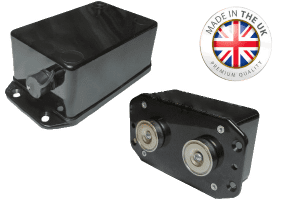 An extremely powerful tracking device that is often favoured by surveillance professionals, the GPS Evolution Vehicle Tracker is a magnificent device with an array of features. A geo-fencing alert system, real time GPS tracking with live updates every 15 seconds and the latest SiRF Star IV GPS chipset technology installed, this device brings about terrific results. We have had positive feedback throughout this device's stay within our vehicle tracking range and the device is only going to get better with further developments.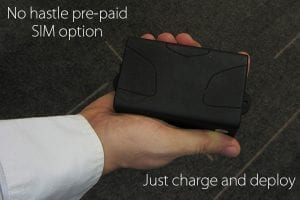 For those that have a lower budget but are looking for a car tracker that still has terrific capabilities, the GPS Enforcer Vehicle Tracker should be one to consider. This tracker is controlled using calls and SMS from a mobile phone and requires no specialist knowledge, making it the ideal tool for any customer. With satellite mapping and zoom capability, a battery standby time of 60 days and shock alerts to inform the user when the car is moving, there really is no rival for this tracker at this price.
Why Use A Car Tracker?
Now we've introduced you to some of the devices in our range, it's time to get into the 10 reasons for using a car tracker. These are our selected top 10 reasons for using a vehicle tracker but there are many more. If you are considering purchasing a tracker for a reason not listed below, give us a call on 024 7601 0588 to receive free and totally confidential advice.
Personal Security
Whether you feel as though you are in danger or you simply want to ensure your safety whilst out and about, a car tracker can provide an extra layer of security. Every roll of the wheel that your car takes will be tracked, meaning you'll be able to refer back to the data for security and evidential purposes to ensure you stay safe and, if something were to happen, that the perpetrator can be brought to justice.
Protecting Loved Ones
Just as car trackers can provide security for you on the road, they can also provide the same support for your loved ones. If you feel as though a loved one is vulnerable or requires your support, fitting a vehicle tracker can provide the all important information for you to help them out, should they get into difficulty. Whether you tell them that you have fitted a tracker is up to you, but we've seen some examples of how car tracking devices have saved the day for families.
Monitoring A Teenager

Following on from protecting a loved one, if your son or daughter has just passed their driving test and are set to hit the open road, you may want to keep an eye on them through a vehicle tracking device. You may be concerned that they are mixing with the wrong crowds, are travelling at excessive speeds or driving recklessly in front of friends. If any of these are concerns for you as a parent, you may wish to install a tracker and find out if there's anything you need to address as a responsible adult.
Recovering Stolen Vehicles Quickly
The chances of recovering a stolen car are so much higher when the vehicle is fitted with a tracker. If your car is stolen and you have a tracker onboard, you can react immediately and inform authorities. According to Statista, there were 89,400 cars stolen in England and Wales in 2020/21. There's no doubt that the vast majority of cars that were recovered had trackers fitted and, of those that were recovered, the ones that had rtrackers would have been recovered much faster.
Know Exactly When Your Car Has Moved
Advanced car trackers, such as those listed at the start of this article, will provide alerts on your personal devices to let you know if your vehicle has been moved. Regardless of where you are in the world, you can be notified about your car being moved, if your device is connected to the internet at the time.
Monitoring A Spouse

A common reason for deploying a tracker is to monitor a partner or spouse. If someone suspects that their partner is cheating on them, a tracking device can provide the evidence required to prove that their partner is playing away. A tracker can also (hopefully) provide closure for a suspicious partner, if the data from the tracker actually shows that the person is where they said they'll be. No one wants a break-up but, equally, no one wants to be in a deceitful relationship!
Employee Tracking
Do you suspect your staff of being on a jolly when on the road? Should you have an inkling that employees aren't being committed or productive as they should be for the remuneration involved, you may wish to fit a car tracker in order to display the evidence to them before seeking a solution that will benefit your organisation. A tracker can pinpoint the whereabouts of a staff member on a live map and provide alerts to management, should they go AWOL or use the car for personal purposes.
Some of the more typical cases of employees misusing cars centre around staff using vehicles for excessive personal journeys and using the car to collude with competitors. If you have any suspicions about this type of staff behaviour, it could be time to deploy a tracker just in time to limit the cost to your company.
Caring For The Elderly
If you have a member of your family who's elderly and still enjoys driving, a tracker could be the ideal tool to help keep them safe whilst on the road. They may regularly get lost whilst on their way to meet you or other family members. In these eventualities, you can easily locate the elderly persons and guide them to their intended destination.
Help In An Emergency
In the event of a breakdown, accident or becoming stranded in an unknown area, a vehicle tracker can be a true lifesaver. If you have a car tracker on board, you'll be able to inform emergency or recovery personnel of your precise location. Many would say that this is the best reason to fit a tracker in a car and it's hard to argue with that!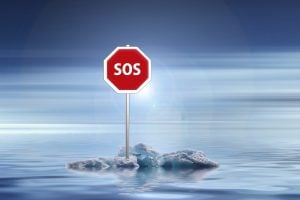 Improve Customer Service
A car tracking device can help organisations behave smarter and improve their customer service through accessing the data provided by the device. Information such as the fastest routes, the least congested areas, arrival times and idle time can help a company improve its performance and align their services to what customers desire.
Order Online With Spy Equipment UK Today
Interested in purchasing a tracker for a car, van or another type of vehicle? Browse our range today and contact our friendly team if you have any queries relating to our tracker range. We always act in confidence and give our undivided attention to each customer's situation, which is how we advise the best possible solutions for a variety of given scenarios.