3G To WiFi
It was hailed as the 'holy grail' solution to remote camera surveillance when it was first launched, but in reality, this technology never really gained such huge popularity despite the fact that there was really no alternative distance monitoring solution. Some may find this difficult to understand, but when we examine the facts, there are numerous obvious reasons why the 3G camera failed to catch on.
The 3G Spy Camera has been around for 7 years
3G Cameras use mobile phone technology, specifically the 3G data transfer network to transfer 'live' imagery from one location to another. Early 3G spy cameras were effectively Nokia mobile phones stripped down and programmed to respond in a certain way. They used the existing video calling facility that was launched with huge plaudits by Vodafone in 2004. This meant that with an existing communication technology in place and stripped back handsets available in volume, there seemed to be no reason why this advanced video system should not prove a success. So, why didn't 3G spy cams become the 'next big thing' in surveillance?
When Nokia mobile phones were the latest tech, costing up to £500.00
The video calling facility was something that was launched on the GSM networks and not CDMA that was an alternative system available in the US.
AT&T, the biggest US network launched their own video calling facility and, therefore, standard 3G video calling was restricted further
Video calling was far more expensive than pure audio calling at around £0.25p per minute and although when launched video calling was a novelty success because it didn't really catch on the cost of a video call remained fairly unchanged.
Apple failed to sign up for this version of video calling, but instead, Apple launched their own video calling 'Facetime' app for all things Apple able to communicate over the phone networks.
3G Video calls were only designed for viewing on small low-resolution phone screens (176 x 144), which by today's standards are extremely poor.
Although some companies tried to provide a solution for viewing video calls 'live' on a computer screen, these were subscription-based, expensive and not easy to use.
Despite the fact that 3G units were manufactured more cheaply after a few years, they could never achieve a price point that could be deemed as inexpensive, so spy camera systems using 3G remained out of reach for many.
Although 3G was rolled out across many countries including the UK the coverage remained patchy and as such meant that 3G video calling could only be achieved in a relatively small percentage of network covered areas.
When crossing national boundaries 3G video calling was so expensive, due to international roaming charges that 3G was never a viable option.
There are other matters added to those listed above there other things at work that prevented innovators progressing the roll-out and more extensive use of 3G. Within a relatively short period of time after 3G had been launched scientists were already experimenting with increasing the speed of data transfer, which of course we now know as 4G. And things haven't stopped there! Despite the fact that 4G is only available for maybe 20 percent of the UK and even then, only in the cities, the race is on to release 5G technology that will increase internet speeds to a rate that would only last year have been conceived as 'a pipe dream'.
The rate of advancement means that using 4G and soon 5G as the medium for video transfer used a spy camera system pretty much impossible for financial reasons. There seems little point in manufacturing on mass any 4G camera modules that actually demand far more power than 3G units, only for them to become outdated in the short-term because of the launch of 5G. So don't expect a rash of new 4G or 5G spy camera systems anytime soon.
Despite all this, there is actually no cause for concern. There is already another technology available that has finally come of age and this is the WiFi, or some like to call the IP camera. IP cameras have been around for many years now, although until fairly recently they have only really been available in the form of CCTV style units as opposed to spy camera units. In addition, early cameras were only designed to produce low-resolution video imagery, mainly because Internet connection speeds were limited and were unable to carry larger streamed video content.
On top of these factors, older WiFi spy cameras always required the services of a network engineer to get them set up and the costs associated with running 'live' video on a regular basis over a broadband connection often limited the possibility of remote video surveillance on an extended basis.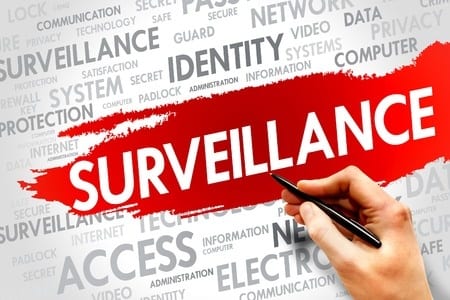 Times have changed for the better for the IP camera and here are the reasons behind this:
Broadband is now widely available in homes and businesses and with a government initiative to get the Internet into the rural community well underway, the availability of a wider population is only set to increase.
The rollout of fibre optic technology has enabled Internet connection speeds to be increased considerably particularly over the last 5 years.
Competition in the Broadband connection sector and the increased take-up of Internet connections has driven down the price of installation and running of a fast connection.
The supply of a WiFi Router as part of an Internet package has become commonplace on most new connections and older system updates, as a rule, take advantage of WiFi technology.
Connecting WiFi camera's onto a network, in the main, no longer requires the services of a network systems specialist.
With increased demand for IP camera systems, the price of the hardware has dropped considerably.
The development of IP camera technology has led to the advent of camera hardware capable of high definition video streaming capability.
What advantages do WiFi Spy cameras have over these outdated 3G units?
WiFi spy cameras can be viewed 'live' on both Internet-connected computers and on smartphones.
Remote recording of video is possible as well as live monitoring.
Many programmable options are available as part of the system offering including motion detection recording, emailed notifications, multiple camera monitoring, etc.
Streaming of high definition video means identification of subject captured is made simple.
WiFi cameras can be viewed across international borders with the worry of expensive roaming charges.
The recent 'internet of all things' philosophy should ensure that development of newer smarter WiFi cameras will follow.