The Best Spy Equipment Gifts For Christmas
As the festive season approaches, finding the perfect gift for friends and family can be tricky. If you're looking for an innovative, intriguing, and thoughtful gift idea, Spy Equipment UK offers a range of cutting-edge spy gadgets, such as spy cameras and listening devices, that are sure to spark curiosity and excitement. In this blog, we provide a glimpse into the best spy equipment gifts for this Christmas. Keep on reading to learn more!
What Makes Spy Equipment Gadgets A Great Christmas Gift?
While spy gadgets may not be the first thought for a Christmas gift, they offer an element of intrigue and excitement that's hard to match. Here's why they can be a great choice:
Unique and unexpected: Your spy gadget will be an unexpected gift, but it will also be a very unique and memorable one that the recipient can make use of for years to come. Spy gadgets are not your ordinary gifts, but they will undoubtedly add an element of excitement to Christmas Day.
Innovative gift: All of Spy Equipment UK's gadgets present cutting-edge technology and innovative design. From discreet spy cameras hidden in everyday objects to tracking devices, there are plenty of advanced, versatile products to choose from, to suit a variety of situations.
Offering security and safety: Spy gadgets, particularly counter surveillance equipment, offer tools to safeguard personal spaces and information. Gifting these devices to family or friends shows you care about their safety and privacy, especially if they've expressed a need for them previously.
Entertainment and exploration: Beyond their practical uses, spy gadgets offer a unique way to entertain and experiment, especially for aspiring private investigators and law enforcement professionals. From recording conversations to discovering hidden surveillance, these gadgets have endless possibilities.
Advanced equipment for tech enthusiasts: Whilst the majority of our products are designed with ease of use in mind (so they are accessible to those with limited surveillance knowledge), we also offer many specialist devices, perfect for the tech enthusiasts and professionals.
Spy Equipment UK's Best Spy Gadget Gifts This Christmas
Spy Equipment UK has a wide range of new spy gear products available this Christmas, which might help your search for the most suitable gift. Here's more of a breakdown, with some examples of our highly recommended products, to gift a family member or friend:
Listening Devices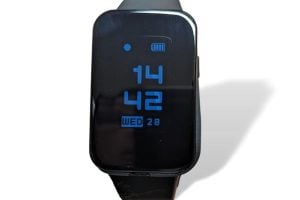 Enhance eavesdropping capabilities with sophisticated listening devices that provide real-time audio from a distance. Whether it's for security purposes or for the tech-savvy member of the family, these devices offer an exciting way to listen to and record conversations.
Not to mention, we have recently introduced several WiFi listening devices to our range, to allow you to listen in and record conversations remotely. Our listening devices come in a variety of surreptitious forms, including:
Tracking Devices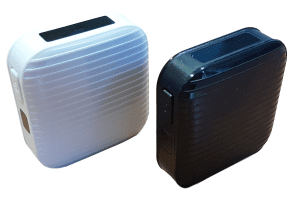 Our extensive range of tracking devices with built-in movement sensors provide real-time location data, making them ideal for keeping track of personal belongings or loved ones. These trackers are compact by design, allowing for simple and discreet deployment in a number of scenarios. As part of this collection, we offer several asset trackers, which would make a great gift for anyone who has recently purchased a high value item or vehicle.
Voice and Audio Recorders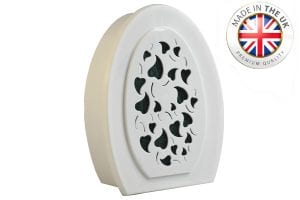 Spy Equipment UK's voice and audio recorders are handy for law enforcement professionals, family members, students, or anyone who might need to subtly record conversations for evidential purposes.The situations that would suit using a voice recording device are endless, which makes them an excellent Christmas gift.
Spy Cameras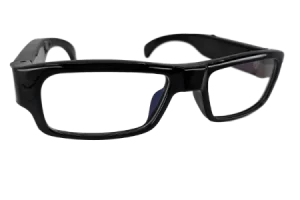 As with our listening devices, our spy cameras also come disguised as many everyday, inconspicuous items, from spy glasses and backpacks to bluetooth speakers and radios. There are many uses for a hidden spy camera, for example to record meetings and lectures, monitor loved ones, protect your property or to capture evidence of criminal behaviour. If you know anybody that might benefit from one, definitely consider them as a Christmas gift option this year.
Counter Surveillance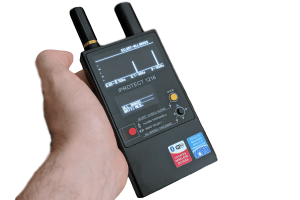 If you know someone who might be worried about their privacy and whose security might be at risk, then you should consider gifting them a bug detector this Christmas. Our counter surveillance detect and prevent unauthorised eavesdropping or video recording, so would be a great way of giving your loved ones peace of mind this festive period.
We have a wide variety of easy-to-use and affordable spy bug finders, or for those with more surveillance experience, we also offer several specialist bug detection devices.
Why Choose Spy Equipment UK For Your Christmas Gifting?
Spy Equipment UK stands out as a leading supplier and manufacturer of spy gadgets in the UK for several reasons. With a commitment to quality, innovation, and customer satisfaction, we offer a wide range of cutting-edge products, along with:
Expertise: Our team is led by a former police officer and private investigator. As well as electronic engineers, technicians and security consultants, who have extensive knowledge and expertise in the field of spy gadgets.
Diverse range: Our UK spy equipment collection includes a wide variety of discreet products designed to cater to different needs, circumstances and preferences. We also design our products with ease of use in mind, so they are accessible to everyone, regardless of their surveillance knowledge.
Quality assurance: We prioritise quality, ensuring that each product meets high standards and delivers optimal performance.
Browse Our Full Range Of Spy Equipment Today In Time For Christmas
This Christmas, step away from conventional gifts and consider the excitement of offering spy gadgets from Spy Equipment UK.
If you've been inspired by any of the products mentioned in this blog, or would like some more spy gadget gift ideas this Christmas from the Spy Equipment UK team, get in touch with us today on 024 7601 0588 or via email at [email protected]. Merry Christmas from all of us!