Spy Gadget Gift Ideas This Christmas From Spy Equipment UK
Always struggling to find a special gift at Christmas? The best presents are unique, functional and serve an essential purpose. If you're on the lookout for something that is going to 'wow' this year, the spy gadgets available at Spy Equipment UK could be just what you are searching for.
From spy cameras and listening devices to computer monitoring and counter surveillance gadgets, we really do have it all. However, there lies the problem. Which spy gadgets should you give this Christmas?
Fortunately, we've got an answer to that as well.
GSM Listening Devices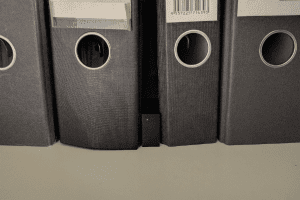 The first spy gadgets on our gift list are our GSM listening bugs. Based on mobile phone technology, these impressive devices function as a discreet listening device over a practically unlimited distance. From catching cheating partners to good-natured pranks, anyone will be compelled to play with one of these the moment it's out of the box.
GSM Calculator Listening Device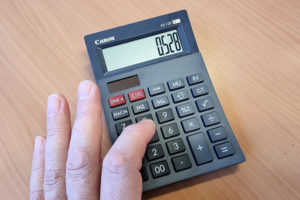 Nothing feels quite as "spy-fi" as a surveillance gadget disguised as something else. That's why the first GSM listening device we recommend is our GSM Calculator Listening Device. Functioning perfectly as an ordinary desktop calculator, this long-term battery-powered GSM bug allows for hours of fully discreet listening.
GSM Black Box Listening Bug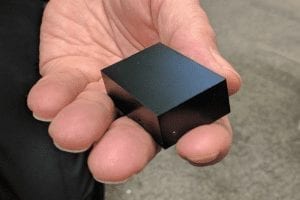 When it comes to sheer practicality, it's hard to find a more impressive GSM listening device than our GSM Black Box Listening Bug. When inserted with a mobile SIM card, the black box can be called from anywhere in the world, delivering real-time audio of the environment in which it has been concealed at up to an 8 meter radius. All that in such a tiny package means covert surveillance becomes easy, even for a novice.
GSM Phone Charger Listening Plug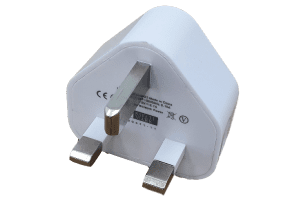 The best spy gadgets are those that hide in plain sight without anyone being the wiser. The GSM Phone Charger Listening Plug is that down to a "T". Not only does it blend in with any environment, since phone chargers are an extremely common household item, when plugged into a socket it can remain permanently powered, allowing for even long-term surveillance operations.
WiFi Spy Cameras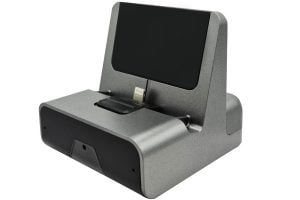 Next up in our toy sack is our range of WiFi Spy Cameras. These bespoke devices are as simple to use as "plug-in and play", providing users with the ability to watch remotely from meters or miles away in perfect video quality. Most of our range features a variety of recording modes to suit any situation, including manual, scheduled and motion-activated.
Spy Clock WiFi Camera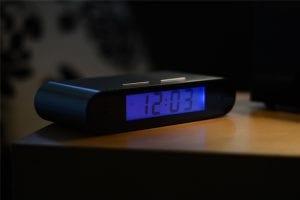 Despite working perfectly innocuously as a standard digital clock, the Spy Clock WiFi Camera offers the user high definition motion detection video recording with its totally discreet pinhole camera. With the app installed on your phone, you can even watch what the camera sees in real time from anywhere.
HD Black Box WiFi Camera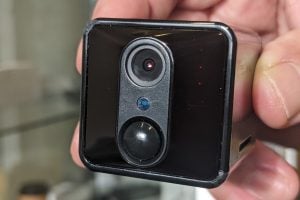 Highly versatile, the HD Black Box WiFi Camera is certain to delight anyone it's gifted to. Rather than being disguised as any one item, the black box WiFi spy camera is small enough to conceal in nearly any locale. Moreover, with its 80 degree wide-angle lens, you'll be able to capture everything that happens.
Smoke Alarm WiFi Spy Camera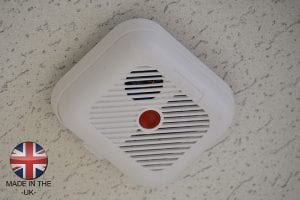 When it comes to discreet WiFi spy cameras that no one would ever give a second glance, the Smoke Alarm WiFi Spy Camera is a top pick. After all, how often do you look at your own smoke alarm? With it's easy set-up (doesn't require wiring to an ethernet port or router), all your giftee needs to do to start living their espionage dreams is attach it to a wall or ceiling within range of the connected WiFi network, connect it to a power outlet, and start spying!
GPS Trackers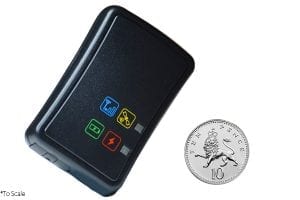 Any spy knows that keeping tabs on your target is an essential part of a surveillance operation. With the gift of our easy-to-use GPS trackers, your loved one will be able to experience that first hand. When the uses of these devices range from tracking people to possessions to vehicles, the only limit is your imagination.
RF Beacon Tracker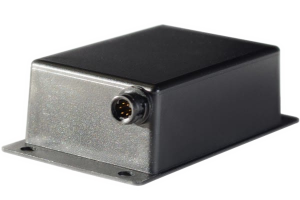 Proper usage of the RF Beacon Tracker could prevent any grinch from stealing Christmas. This leading asset tracker can remain in deployment for up to 10 days on a full charge, allowing for easy recovery of any important item that has gone missing. A perfect gift for tech or car lovers, or anyone else who has possessions they need to protect.
GPS Enforcer Vehicle Tracker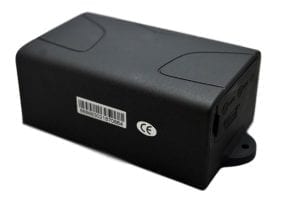 The GPS Enforcer Vehicle Tracker is purpose built for automotives. All it requires is an active SIM card and a full charge to function, and the strong magnetic shoe means it can be easily and discreetly attached to the underside of the target vehicle. Then, all you need to do is call the SIM card with a phone to receive its current map coordinates, the speed of the vehicle, time, date and a link to Google Maps with its exact location. Simple and effective, like all gadget gifts should be.
Micro Tracker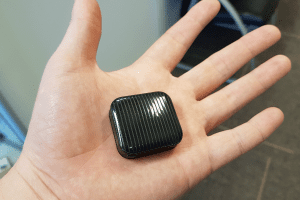 When it comes to keeping track of anything and everything you can think of, the Micro Tracker is the GPS Tracker to purchase. Its small size makes it perfect for placing in bags to keep track of assets, and it's just as easy to place on someone's person to monitor children or those who are vulnerable. It will report its location every 20 seconds that it's on the move and has up to 3 days deployment time, meaning that nothing will go missing for the recipient of this gift ever again.
Spy Phones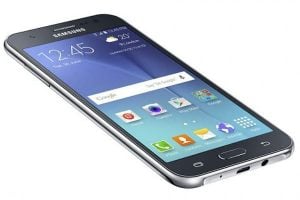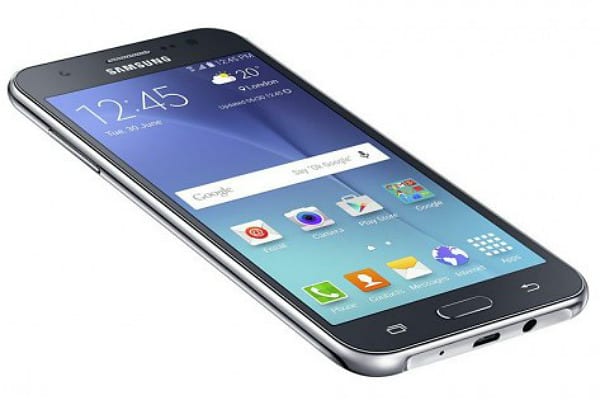 Let's be realistic, even if you're focused solely on practically when you're shopping for a spy gadget gift, the cool factor is still more than likely going to influence your decision. Fortunately, our Spy Phones do both, offering fantastic utility while allowing the user to live out their "cool spy" dreams.
Samsung Galaxy S8 Spy Phone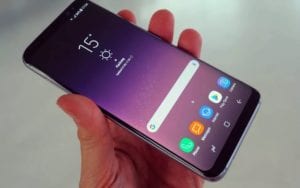 The Refurbished Samsung Galaxy S8 Spy Phone is exactly what comes to most people's mind when they hear the term "spy phone". Sleek, modern and fully functioning as a smartphone handset, this device is covertly installed with specialist spy phone software. This allows for the monitoring of a wide range of phone user activity, including keystroke logging and social media screenshots! This gadget makes for the perfect gift for your children if you want to make sure they're staying safe.
Android Ultra Spy Phone Software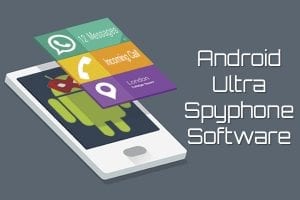 After installation on the chosen handset, the Android Ultra Spy Phone Software lies in the device undetected, not impeding the phone's functionality in the slightest. However, it provides the would-be spy with a wealth of information on the phone's user, such as: Recorded calls made or received by the phone, copies of SMS messages, keystroke logging, internet browsing history, pictures, GPS location and more. If someone you know has a need for conducting a surveillance operation, this gift is a top choice.
Infinity Spyphone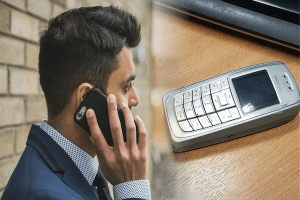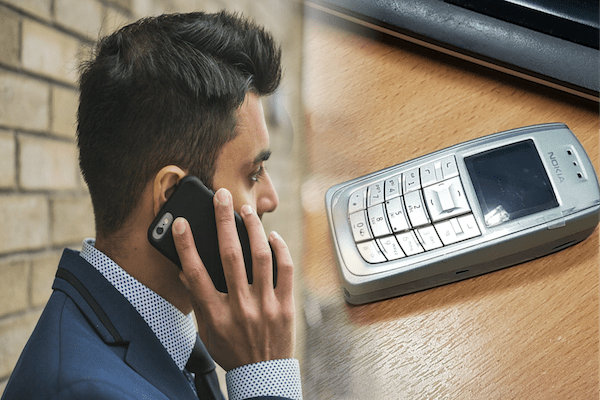 This Nokia phone handset has been modified to become a room bugging Infinity Spyphone. While it looks like a dated phone that is switched off or non-functioning, nothing could be further from the truth. Call receiving is fully functional, and the spy phone will automatically pick up any incoming calls. When doing so, the microphone is switched on undetected, allowing the caller to listen in on the surrounding environment in an 8 meter radius.
PC Monitoring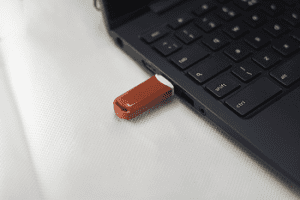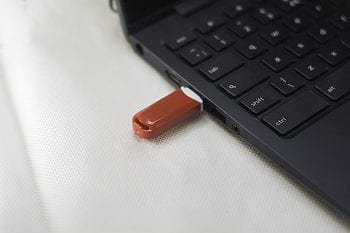 With so much of our lives on the computer in the modern day, any spy gift that doesn't provide access to digital devices is only providing half of the necessary information. Our PC Monitoring gadgets don't have this weakness, allowing the recipient to surveil their target even into the digital world.
Mac Computer Access Key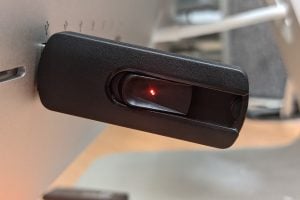 An excellent gift for anyone worried about their child's safety online, or simply for someone who regularly loses their computer password, the Mac Computer Access Key will provide access to an Apple Mac computer account without any need to know the login details. Simple-to-use and with great utility for both data protection and surveillance, this PC monitoring device is sure to be well-received. We also offer the Windows Master Key for Windows computers.
Computer Keystroke Logger USB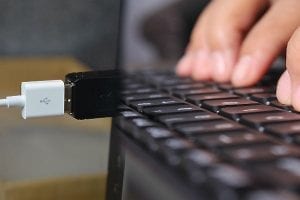 Easily connected to a USB keyboard, the Computer Keystroke Logger USB is a totally discreet keylogger, allowing the user to record chats, emails, messages, passwords, searches and anything else. For the person with good reason to be suspicious about online activity, whether it's an anxious husband/wife or a concerned employer, this is an ideal present.
Global PC Spy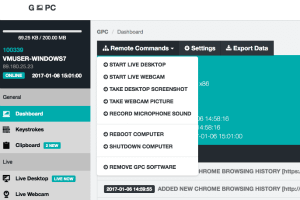 If only full control of the computer will satisfy, then the Global PC Spy is a product to delight. Installed in seconds onto the target PC using the USB stick, this software is completely undetectable. Once installed, it provides the user with all the computer usage information offered by the above products, but with the added ability to perform live monitoring of the device, including activating the web-cam to see and hear the target directly. When it comes to a full-package PC monitoring device, the Global PC Spy is it.
Bug Detection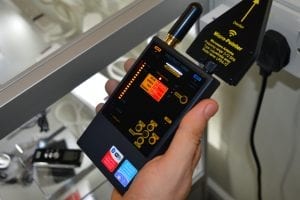 Sometimes a person doesn't need help conducting surveillance, they need protection from it. Our bug detection (economy range) and specialist bug detection devices are designed to prevent spying operations and keep the user safe. Even if it only offers peace of mind, there are many people who would be grateful to receive these devices in their stocking.
Spy Bug Finder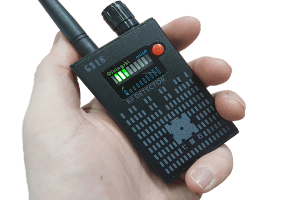 Pocket-sized and easy to operate, the Spy Bug Finder will detect most common wireless transmitters and video cameras that have been secretly installed in the vicinity. Whether it's in your home, office, or anywhere else, the bug finder will detect the most common bugs, including: FM, UHF, GSM and WiFi spy devices. For peace of mind in the face of eavesdropping, this makes for an excellent gift.
Bug Detector – Combo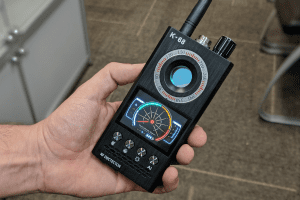 The Bug Detector – Combo offers double the functionality of a regular bug detection device, and in so doing provides double the protection. Its frequency detection scan function will pick up frequencies in the 1Mhz-8Ghz range transmitting in the area, which is more than enough to discover the vast majority of listening bugs and spy cameras on the market. In addition, the spy camera detection system will root out both wireless and wired cameras in the vicinity by highlighting their lenses for easy locating. For someone concerned about their privacy, there could be no better gift.
Bug Hunter PRO-SL8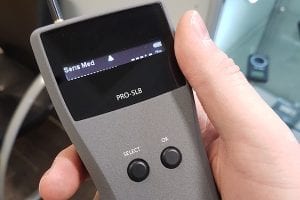 The Bug Hunter PRO-SL8 is made for serious counter-surveillance operations. This professional-grade RF sweeper has everything needed to detect even the best concealed surveillance device. Its extra-wide frequency range of 0-8Ghz means that it will pick-up virtually any transmitting device, and its high sensitivity and 20 segment bar-graph signal strength display make locating any detected devices a simple task. If you know someone looking for a professional yet easy-to-operate compact bug detector, then the Bug Hunter PRO-SL8 will be sure to bring them a joyful Christmas morning.
Christmas Spy Gadget Gifts From Spy Equipment UK
As always, we could only scratch the surface of the spy gadgets we have on offer in this list of Christmas gift recommendations. To see all of our product ranges, including outdoor spy cameras, microphones and amplifiers, and infidelity detection, then visit our online spy shop. There's certain to be something anyone will love.
If you have any questions about these or our other products, or need advice on what spy gadget is right for you, then please contact us on 023 7601 0588 or by email at [email protected]. One of our expert, discreet professionals will be happy to answer any questions you may have.