Situations That Would Suit Using A Voice Recording Device
With the level of sophistication in the design and the intricacy of the technology found in voice recording devices nowadays, they can be used in all types of scenarios. Those who face a dilemma that they just can't see the solution to often realise that these small devices can be a huge help in resolving the issue. In this article, we'll draw on our own experience as a team of private investigators and former police officers to explore different types of situations that voice recorders can be used in. We've also taken into account situations that we've helped customers with since we entered the spy industry.
Voice Recording Devices For Many Situations
Before we get into some situations that would suit using voice recorders, we would like to take this moment to share some of the very best voice recording solutions on the market today. If you find yourself in any of the situations that we'll discuss in the next section of this blog post, consider purchasing one of these devices to help find the solution. If you would like extra direction about the best device for you right now, our attentive and dedicated UK support team is on hand to provide confidential advice today, on 024 7601 0588.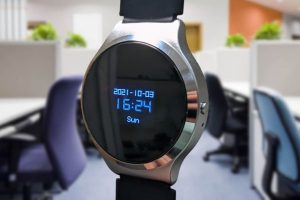 This is the newest addition to our voice recorders range. How many people do you see wearing fitness watches nowadays, even if they aren't partaking in a fitness-based activity? The multifaceted nature of these devices means they are everywhere now, almost as if they are the new mobile phone. This fact makes the fitness watch a perfect solution for all types of scenarios, since it wouldn't look out of place wherever you go. Some key features of the device include a discreet operation – with no visual or sound indicators to give the game away – and up to 30 hours straight record time, making it ideal for those with busy lives.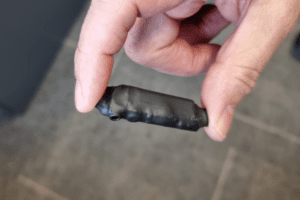 One of the smallest devices across all of our ranges, the Tiny Voice Recorder is a device that can fit almost anywhere. Hide it on your person, in a bag, in the narrowest of gaps around a room or anywhere it'll fit. This compact voice recording solution has voice activation functionality as standard and is compatible with both Windows and Mac, making it a perfect solution for the masses. The dimensions of the device are 55mm x 17mm x 9mm and the device weighs just 8 grams, which means it is one of the most compact and lightweight solutions available.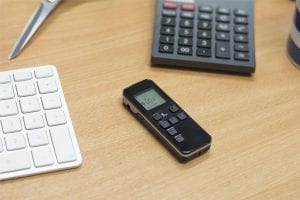 The Voice Recorder Ultimate certainly lives up to its name, with a collection of advanced features making it a top device. Attributes such as sound activation, time and date stamping on files, noise filtering mode, password protection for files, long battery life, no need for knowledge of specialist software and full playback control, the recorder ultimate is a superb option for any customer, regardless of their situation. Optional extras include an external covert microphone and a USB mains adapter.
Scenarios Where Voice Recorders Can Be Used
Because of the perpetual evolution in voice recording technology, these devices are becoming more and more versatile with each passing device. This, in turn, means that they can be utilised in even more situations without drawing attention or raising suspicion. Below are six scenarios in which a voice recording device could be deployed, either for protection, to gather evidence or for personal development.
In Taxis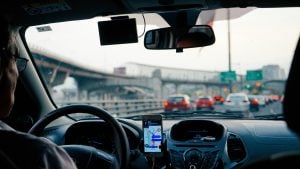 Whether you are a taxi driver or a passenger in a taxi, a voice recording device can be a fantastic tool to have on your person. As a taxi driver, you'll come across all sorts of passengers and invariably some will be difficult to deal with. If an incident ever occurs in your taxi and you need to provide evidence to the police, the company you work for or anyone else, a voice recorder could be an invaluable tool as it will provide exactly that. In the following article, we cover the subject of protecting your taxi with voice recorders in more detail.
From a passenger's perspective, you may wish to protect yourself by having a voice recorder on you. After all, you are getting into a car with a person you've never met. In addition, shared taxi rides are becoming increasingly popular nowadays and a recorder could be needed for evidential purposes if you ever get into any trouble with fellow passengers.
To Catch A Cheating Partner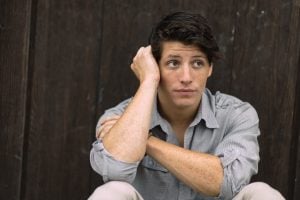 As far as typical situations for using voice recorders are concerned, to catch a cheating partner or unfaithful spouse is right up there, if not at the very top. Devices are usually deployed either around the home, on the body or in the office to monitor the conversations of partners who are acting dubiously. We've had our fair share of suspicious partners come to us for help in finding a device that will uncover the truth and we are always here to help.
If they've got nothing to hide, both parties walk away happy and trust can be restored in the relationship. We provide devices such as pens, mains sockets, calculators, smoke alarms, clocks, air fresheners and cuddly toys, all of which have voice recording capability and can be used to put a partner on trial for cheating.
To Protect A Child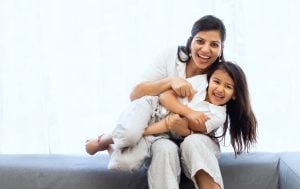 If you have to spend extended periods away from your child because of work commitments or any other obligations, arming them with a voice recorder is a good way of protecting them in your absence. Maybe you think that your child is being bullied, you are suspicious of some of the people they are spending time around or you don't fully trust the babysitter. Whatever concerns you may hold about leaving your child in the care of others, you can make yourself – and your child for that matter – feel more at ease with the use of a voice recording device.
In A Job Interview Or Meeting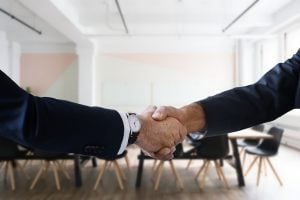 Have you ever left a job interview or meeting and thought to yourself, how did it go, what could I have done better? If you had a voice recorder on you, you wouldn't have to theorise what you could have done better, as the sound recording would tell all. When you're in an interview or meeting and are trying to make a good impression on those you share the room with, the last thing you want to be doing is taking excessive notes. Let a voice recording device capture everything and redirect your focus onto holding the room and making a good impression with your ideas.
To Prove Harassment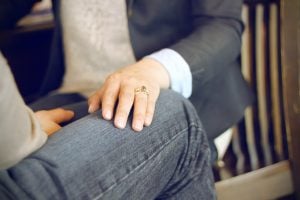 Whether it's in the workplace, at a social event, in your residence or anywhere else, unfortunately harassment happens. It can be difficult to prove that you or a loved one is being harassed, however, as on most occasions, it's your word against the harasser's. However, you won't need to play that game if you have a voice recorder by your side. If the person harassing you is doing so vocally, a voice recorder would provide all the evidence required to bring them to justice. However, if the person or people harassing you are doing so by touch, you may require a covert spy camera solution to capture the evidence. No one should suffer harassment in any form and the perpetrator should be held accountable.
To Improve Speech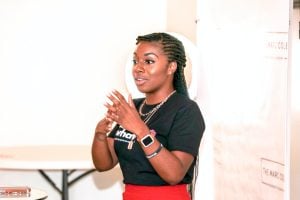 We finish with another scenario that relates to personal development. Just as using a voice recorder in an interview can better a person, using such a device can improve the way an individual speaks. It may be the case that you have a speech impediment or stutter when you get nervous. If so, a voice recorder can help you through the journey of being able to find your voice on a regular basis, as you can listen back to files with your voice on and monitor how you're progressing.
Alternatively, you may just want to change the way you sound. It may sound ludicrous to some but 'voice confrontation' is a real thing! Most of us have listened back to a sound recording of ourselves and exclaimed "is that really how I sound?". If you wish to improve your speaking voice, a device such as a voice recorder is the perfect tool to help you do that. On this topic, The Guardian has created an interesting read on the real reason the sound of your own voice makes you cringe.
Voice Recording Solutions & Advice From Spy Equipment UK
If you can relate to any of the situations mentioned in this article and are in need of a device to help, consider having a look at our voice recording range today. Alternatively, if you find yourself in a different situation and would like to discuss whether a recorder is right to help you through it, please give us a call at a time that suits you to discuss things further.