New Spy Gear Products Available This Christmas
As a special christmas gift to all spy enthusiasts across the country, we're unveiling a brand new product on our online spy shop, as well as an exciting update to one of our top pieces of spy gear. At Spy Equipment UK, we're committed to always providing the most advanced and the best products to our customers, and to do so we need to constantly be updating our range to keep up with the latest technology. In this article, we explore these new pieces of spy gear and explain why they were a much needed addition to our product line.
Mac Computer Access Key – £149 (Excl. VAT)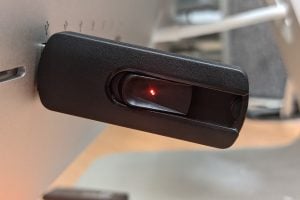 The first of our new products, the Mac Computer Access Key, fills a much needed hole in our range of computer monitoring products. Previously, we only offered an access key to Windows computers – the Windows Master Key. While this is a powerful spy tool in its own right, the fact remains that a huge number of the population use Mac computers as their primary device and as such, our computer monitoring devices was not the comprehensive range of spy solutions that we aim for it to be.
The Mac Computer Access Key fixes that. By simply plugging it into the USB port of an Apple Mac device, this spy tool can provide access to the computer account without the user needing to know the password; and supports operating systems up to OSX 10.6 & Mac OS Monterey 12.
Is This Just A Password Recovery Tool?
No. The word "just" doesn't belong in the same sentence of any of our powerful spy devices! This professional piece of spy gear provides you access to the account and allows you to regain access to your files, and reclaim much of your digital life. There is no need to even reset the password, as the Mac Computer Access Key bypasses the need to even enter one.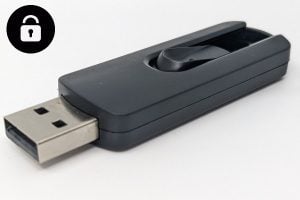 Who Would Benefit From This Device?
One of the primary groups that has always benefited greatly from our computer monitoring products are concerned parents. There's never any way of truly knowing what your children are getting up to online and what they are being exposed to. However, in today's world, it's harder and harder to deny the request to do so. Given that much of their social life and even school work takes place online, your child will need to have computer access sooner rather than later. The Mac Computer Access Key allows you to give your children that freedom while also affording you the option of knowing exactly what's going on, meaning that you can keep them safe as they step forward into the digital sphere.
That said, this piece of spy gear is by no means for parents exclusively. With increasing numbers of people working from home, maintaining control over your home computer is more important now than ever. With the Mac Computer Access Key on hand, you'll never have to worry about down time caused by forgetting your password, as you'll always be able to access your device. Not only that, the threat of hackers is never far away and all too often, by the time you're able to reclaim access to your account though conventional means, the damage is already done. With this spy tool, you can reclaim your account straight away and protect your most important files.
What If I Have Multiple Home Computers?
The Mac Computer Access Key is by no means limited to functioning on just one computer. The product can be purchased with a variety of user licence levels. The 10 user licence will allow you to bypass passwords on up to 10 different accounts on up to 10 different devices, meaning you'll be able to access all the relevant computers in your home. If you're a private investigator or IT professional, then the unlimited user license may be more suitable. This means that you can use the device on as many computers as needed, as often as you require.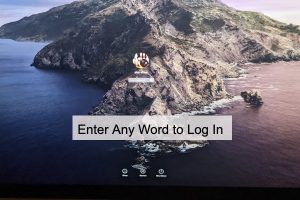 Will The User Know I Accessed Their Account?
This spy tool allows you to act with total discretion, we are an online spy shop after all. If you are a concerned parent, then the Mac Computer Access Key would allow you to access your child's account to install any protection or monitoring software needed on the device without your child ever knowing you accessed the account.
What If I'm Not Good With Technology?
At Spy Equipment UK, we believe in putting powerful spy tools in the hands of ordinary people to help them protect themselves, their loved ones, catch cheating partners, or accomplish any other goal that can only be done with surveillance devices. For that reason, our products are always designed to be easy to use. To use the Mac Computer Access Tool, all you need to do is plug the device into the USB port when the computer is off. Then, power on the computer while holding the keyboard keys during boot up to bring up the Mac Access Key operating system. From there, the operating system will provide you with an onscreen guide to bypassing the login password and entering the account.
HD Black Box WiFi Camera – £149 (Excl. VAT)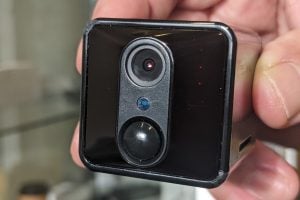 The second update to our online spy store this Christmas is that we've updated our HD Black Box WiFi Camera. This has long been a top performing spy camera, and with the new design it can satisfy the spying needs for individuals better than ever before.
What Does The HD Black Box WiFi Camera Do?
The beauty of any spy camera is that it allows the user to discreetly gather visual evidence of any wrongdoing. As a WiFi spy camera, this device takes that one step further by allowing for live viewing of the environment in which it is placed from the convenience of your smartphone, from anywhere in the world where you have a WiFi connection. Where many of our spy camera products come pre-built into an ordinary household device, the HD Black Box WiFi Camera does not. What this offers is incredible versatility. The small size and discreet new design of this spy tool means that it can be hidden anywhere you can think of, and as long as it has a clear view of the desired environment, can gather visual evidence in perfect clarity.
What Phone Devices Is This Camera Compatible With?
This WiFi spy camera can be used with both Android and Apple operating systems, meaning that you'll never be restricted in using it for surveillance. All you need to do is download the provided application, and then viewing can be performed using any android phone or tablet, or any iPhone or iPad. Most people will already own one of these devices, so no additional hardware purchase is required to get full usage from the camera.
How Long Can This Spy Camera Record For?
This spy tool has an inbuilt rechargeable lithium battery that will provide up to eight hours of remote monitoring on a full charge. If a longer deployment is required, then an external rechargeable battery pack can be attached to extend this time. However, if you're looking for a theoretically endless deployment time, and are placing the camera in an environment with a ready power supply such as the home or the office, then any battery concerns can be eliminated entirely by connecting the devices to a mains power outlet. In the latter case, all you need to do is hide it well, and you'll be able to gather all of the evidence you could ever need.
How Does The Video Recording Work?
Regardless of your reason for deployment, whether it's to keep an eye on an elderly relative, a babysitter watching your child, or to catch a cheating partner, you can record audio & video in 720p high definition. Not only does the HD Black Box WiFi Spy Camera allow for remote monitoring, the device will accept up to a 400GB SD card so that recordings can be stored for later review.
In addition, this recording need not be continuous. In line with the previous model, the other recording modes include triggering on motion detection, or triggering on sound detection, meaning that you can focus on capturing exactly what is important. Moreover, you were able to set the device to send push notifications to your tablet or smartphone to inform you when unexpected motion occurred, allowing you to log on and watch them in real time exactly as they happened.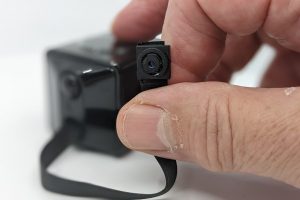 In addition to the original extra operating modes, there are:
Now, there is an inbuilt PIR sensor that detects body heat and movement in front of the camera and triggers video recording. This additional feature means that footage is only recorded when there is noteworthy movement in the deployment area. Given the pure standby time on the standard battery is 40 days, compared to the 8 hours of pure recording, this will allow for a much longer deployment time.
In addition, the second new feature is an auto-switching infrared illuminator that is incorporated into the front face of the camera. This illuminates the area with infrared light that is invisible to the human eye when conditions darken, allowing for much greater visibility in low light. If you plan on deploying the camera in a truly dark environment, you can also enhance this function further with an external infrared illuminator addon.
How Do I Use This Spy Camera?
This spy camera is beyond easy to use. No computer is needed, no connection cable is involved, and no complex configuration is required. All that the user needs to do is download the free monitoring app onto the tablet to the smartphone device and input the WiFi username and password to get the camera running. Then, all you need to do is make sure it's charged up and hide it in your chosen area of employment in view of the desired location. That done, you can simply sit back and watch what happens from anywhere.
Win Top Spy Equipment This Christmas
As a final dose of exciting news this Christmas from Spy Equipment UK is a reminder that we're running an advent calendar giveaway throughout December until Christmas day. All you need to do is register for free and then play each day for a chance to win fun prizes and top pieces of spy gear worth over £180! Some of the prizes on offer include:
Smart Gloves
Executive Magic Candles
Mini Bedside Clock
Head over to our advent calendar page to see the full list of available prizes and play every day for a chance to win!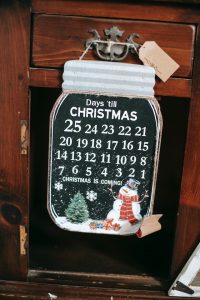 Merry Christmas From Spy Equipment UK
No matter what you're doing this Christmas or who you're spending it with, the team at Spy Equipment UK wishes you a very merry holiday. If you are looking for gift ideas before the big day, please have a look at our article on what spy gadgets should you gift this christmas? Here, we cover some of our favourite pieces of spy equipment and who they might be a great present for this Christmas.
As always, if you have any questions about the spy tools we've discussed in this article, or any of the other products in our online spy shop, we are here to help. Contact us on 024 7601 0588 or by email at [email protected].