The Top 5 Uses For A Hidden Spy Camera
At first glance, you may assume that hidden spy cameras are primarily for private investigators or police officers, but they actually have a number of applications, both at home or in the workplace. From monitoring a carer or babysitter, to keeping an eye on a partner whom you have suspicions about, spy cameras can help people in different aspects of their lives.
In this blog, we will go into more detail about the nature of spy cameras, their top uses, as well as some of our current bestselling devices. Keep on reading to learn more!
What Is A Spy Camera?
A spy camera is a piece of equipment used to record video footage of a subject, sometimes without the risk of them noticing. Because of recent advances in spy camera technology, you can now find hidden spy cameras disguised as a variety of everyday household items, from an air freshener camera to a wall clock camera.
A lot of the time, spy cameras are used by individuals or companies to either deter wrongful behaviour and misconduct, or to capture important video evidence that can be used to support an investigation. Some of the main benefits of Spy Equipment UK's spy cameras include:
Affordable options
High definition video footage
Easy to set up and no specialist technical knowledge required
High memory capacity options
Advanced features
Discreet design
Long lasting battery
The Top Uses For Hidden Spy Cameras
Below we have listed some of the most common uses for spy cameras we have seen in the past, but the options are endless. Read our blog '10 Surprising Uses For A Spy Camera', for some more out of the ordinary applications you may not have considered beforehand.
To Record Lectures & Meetings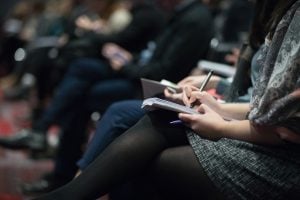 Do you often find yourself writing excessive notes in meetings or when attending lectures? A hidden spy camera will come in handy here, as you can record anything important that is discussed, to look back on at a later date when required. This way, you can be more present and fully take part in conversation without having to worry.
Body worn spy cameras would be the least obvious and obstructive in this scenario, as they are completely hands free. For example, you could wear spy glasses with an in-built camera, or perhaps a smartwatch style spy camera, as these are commonplace in meetings or lectures. Learn more about Spy Equipments top body worn spy cameras in our blog.
Catch A Cheating Partner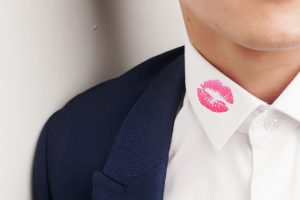 One of the most common uses for spy cameras we hear about at Spy Equipment UK is to confirm suspicions of a cheating partner. If you've noticed your partner's behaviour has changed recently and are worried they may be cheating on you, there's no better way to find out the truth than with one of our spy cameras, that because of their covert design, will blend into any home environment without raising suspicion.
Monitor Your Loved Ones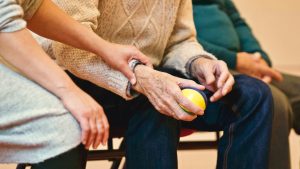 Regrettably, we hear too many stories of caregivers taking advantage of the vulnerable people they are supposed to be looking after. This type of abuse can take place for years before the victim or their loved ones notice anything. An example of this was from Kent Online where a carer who stole 17k from pensioners for an Amazon shopping spree was recently caught out. To ensure your elderly relatives are being well looked after, install a spy camera in their home, so you can monitor their care.
Spy cameras can also be used as 'nanny cams', to make sure your children are in good hands whilst you are at work. You can read more about how to monitor your babysitter using spy cameras in our blog.
What's more, with our range of WiFi Spy Cameras, you can watch live footage remotely from your PC, Mac, Android or iPhone, so you know what is happening in real-time.
Protect Your Property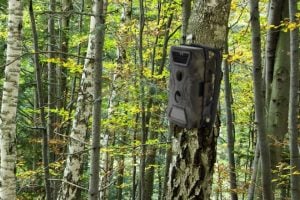 Another great application for spy cameras is to deter unwanted intruders from your property, or in the event of a break-in, capture high quality footage of the criminals, which can be used in an investigation.
At Spy Equipment UK, we offer several outdoor spy cameras that are designed to be weather resistant, camouflaged and long lasting. Additionally, many of these cameras are capable of discreet night time recording, as this is when most criminal activity will take place.
Read more about the best spy cameras for your home in our recent blog, or ask one of our experts today.
Capture Evidence Of Criminal Behaviour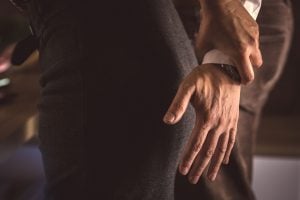 Finally, a spy camera can be used to capture admissible evidence of criminal activity, whether it is targeted towards yourself, loved ones or colleagues, your property or even your local community. We often have customers who are being harassed come to us looking for a reliable surveillance solution that will allow them to gather enough evidence to support their case.
The type of spy camera you opt for should largely depend on your circumstances. For example, if you suspect criminal behaviour taking place in the workplace, it would be worth buying a spy camera that wouldn't stand out in the office, for example a desktop charger camera or a smoke alarm camera.
If you find yourself being harassed or stalked, then a portable spy camera or a wearable spy camera would be a better choice, so you can capture footage whilst out and about.
Are Spy Cameras Legal In the UK?
A question we are often asked is whether spy cameras are legal in the UK. We are not qualified to give legal advice, but in short, they are legal, but there are a handful of restrictions you should be aware of before deployment.
You can set up a spy camera in your home, but it is illegal to hide a camera in any room where an individual expects privacy, for example a bathroom or toilet. If you are deploying a camera in your home to monitor caregivers, or any other people working for you, then workers' rights laws apply.
The same workers' rights laws apply when installing a spy camera in the workplace. Staff should be made aware of the cameras and that they are being monitored. It's worth noting, if the site has CCTV already notification signs will generally be on display already.
When it comes to an outdoor spy camera, there are some limitations on how they can be set up. If your outdoor spy camera is pointing at your own property and is not covering public roads, shared spaces or your neighbours land, then it is legal. To find out more about the use of domestic CCTV cameras, visit the UK Government website.
We go into more detail about the legality of spy cameras in our blog 'Spy Cameras And The Law – What You Need To Know'.
Browse Spy Equipment UK's Spy Cameras Today
As a distributor of market-leading spy equipment for more than twenty years, you can be confident our high quality and reliable spy camera devices will provide you with the best results, regardless of your situation.
Get in touch with our knowledgeable team today on 024 7601 0588 or via email at [email protected] and we'd be happy to answer any spy camera questions you may have.