Benefits and Uses of Motion Detection Cameras
Surveillance and spy cameras have long been used to monitor business premises, help secure homes and keep a watchful eye on public places. But they can waste time, storage, effort and energy when recording empty scenes with nothing going on. That's why many models of spy camera have evolved into motion detection cameras that will only start recording when there is activity within their field of view.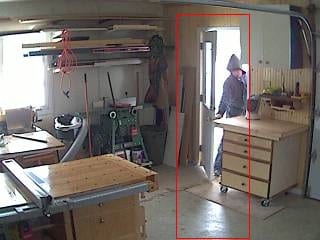 Spy Cameras for Use at Work
If you're suspicious about pilfering in the office, or want to protect a remote location (like valuables in a shed or cars in a garage), a spy motion camera can help keep an eye on the situation. Available as individual products or in packages to protect open-plan offices or a large area, motion detection cameras provide peace of mind and useful evidence if something untoward ever happens.
With many models available from Spy Equipment UK, including 3G models for remote use, Wi-Fi models for closer to home and mains wired models for outside use, the choice is huge. Hidden cameras are increasingly equipped with passive infra-red (PIR) sensors or other detectors to help them detect motion from people, car engines running or other heat sources. This makes them ideal for surveillance in places where you normally would not expect many passers-by or much traffic.
Uses For Motion Detecting Outdoor Spy Cameras
Common model types include outdoor spy cameras, often with night vision to record what comes to play in the garden or local woods at night, and also to track who comes up the path. Net cams, in a range of disguises, can be placed anywhere in a home or office. They will stream direct to your PC, or use an app for your Apple iOS or Android smartphone, so you can watch what's going on. These send you an alert when they detect movement, so you'll always know when something is up.
Business security cameras are the most obvious type; these often come with additional lights to help deter, as well as record, crime. As soon as the sensor detects heat or motion, the light will come on to illuminate and hopefully put off any intruders. Spy Equipment UK offers all these in various disguises (such as spy camera smoke alarms, table lamp camera and spy clocks) and other variants, with smart battery life to keep the portable models running for extended periods.
Motion Detection Cameras – Quality Footage and Audio
Motion sensors help keep the recording to a minimum, and with many models offering high definition, wide-angle imagery and digital audio, they can help keep premises secure and provide compelling evidence of wrongdoing if someone is caught out. Spy Equipment UK can fit these cameras in any environment in a discreet and professional manner.
Additional uses include a range of activities, from science (such as capturing meteors flaming across the sky) to marketing (by counting footfall and traffic in stores). Of course, spy cameras can also record many others kinds of activity – you may even be able to recoup their cost by claiming £250 on You've Been Framed or sharing a funny moment on YouTube; a whole industry has grown up around such clips, and you might be lucky enough to capture something entertaining.
If you would like to speak with one of our expert surveillance team about motion detection cameras, contact us anonymously on 02476010588 or via our online contact form.