Best Spying Books Of All Time
A captivating and interesting book can be hard to come across but when it comes spy books they are always exciting, gripping and may cause readers to bite off their fingernails in anticipation of what is to come.
Statistically, we've narrowed it down to the ultimate top 5, letting the sales rankings speak for themselves. The impact they've had within the spy industry, the entertainment industry and on the world is astonishing and has even made many a child and fully grown adult act as though they are a spy themselves.
Sales Source: Barns and Noble
1. Bravo Two Zero by Andy McNab (1993)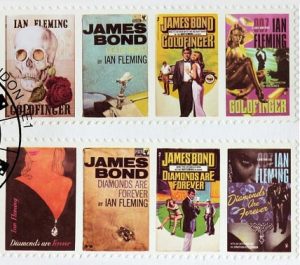 Andy McNab is the main man for writing spy books. He may be well known as a novelist but you may not have known that he was once a former Special Air Service (SAS) sergeant, meaning his writing goes beyond fiction. McNab released this book from his own account of the SAS service, gaining both controversy and a huge amount of audience attention. His true persona captures you with the tale he has recounted with his first book of many.
Trivia: The book is McNab's account of the Special Air Service (SAS)
Publishers sales rank: 186,379
2. Tinker Tailor Soldier Spy by John le Carré (1974)
George Smiley, best played by Gary Oldman in the film version, is a secret service officer of British Intelligence. Smiley is pulled into a dangerous and compelling situations during retirement. The book involves scandal, violence, betrayal and most importantly, spying. What more could a reader want? Did you know that in the 2011 film, there was a cameo appearance by John le Carré himself! Unlike the scripted film, the original book is the real deal that we encourage all readers to get their hands on. This book depicts a less glorified spy story such as James Bond. Tinker Tailor Soldier Spy was at the pinnacle of making spy gear a more realistic concept, rather than something associated with martinis and fast cars.
Trivia: Tinker Tailor Soldier Spy is John le Carré's novelisation of his experiences of the revelations in the 50s & 60s.
Publishers sales rank: 110,593
>>Learn more about the changing attitudes about spying here
3. Casino Royale by Ian Flemming (1953)
Did you ever wonder where James Bond originated from? This book is where 007 all began. Casino Royale was the first of the Bond books and yet one of the most recent Bond films.The book consists of a plan to take down Le Chiffre by bankrupting him in a game of Baccarat Chemin-de-fer. This of course doesn't justify the brilliance of the James Bond franchise at all; there's only one way to justify it, read the book yourself. In the spy industry, Flemming introduces all sorts of spy gadgets in this book, making us all aware that such things exist. We've come a long way since then and Bond has been there with us all the way. Most recently the big screen has showed us Skyfall, the first James Bond film to win multiple Oscars and make over $1 billion worldwide.
Trivia: Fleming initially named the character James Secretan before he appropriated the name of James Bond.
Publishers sales rank: 31,992
4. The Bourne Identity by Robert Ludlum (1980)
No doubt you'll recognise this popular title and the US actor Matt Damon, who commonly plays Bourne, may pop into your head? Perhaps you didn't even know it was a novel? The events in this book are jaw dropping and mind boggling as we follow the journey of Jason Bourne a.k.a Matt Damon. The book tells the story of a man who wakes with memory loss and if that wasn't enough, the CIA want him dead. The true answers lay in the book because the top grossing film trilogy is just a Hollywood adaptation. The books go beyond the famous trilogy because after Ludlum's death, author Eric Van Lustbader continued the story in The Bourne Legacy (2004), The Bourne Betrayal (2007), The Bourne Sanction (2008), The Bourne Deception (2009), The Bourne Objective (2010), The Bourne Dominion (2011), The Bourne Imperative (2012), The Bourne Retribution (2013), and The Bourne Ascendancy (2014). That's a lot of books!
Trivia: The idea behind the Bourne trilogy came after he had a bout of temporary amnesia.
Publishers sales rank: 29,294
>>Discover the evolution of spy devices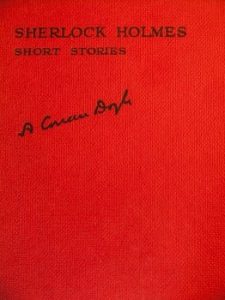 5. Sherlock Holmes by Sir Arthur Conan Doyle (1887)
Sherlock Holmes was actually featured in four novels and 56 short stories! To date there's so many character versions of Sherlock; Robert Downey Jr, Benedict Cumberbatch, Ian McKellen but nothing beats the true and the original character you'll find in this book. This is reflected in the book sales as statistics show that the BBC version of Sherlock caused an 180% increase over just three weeks in 2010. Doyle takes you into the mind of a rare individual who uses, spying, intelligence and forensics to uncover certain cases. This is an incredible read that will shock you, surprise you and leave you enticed. This shows more of the detective side of spying which we all inevitably use in our spying endeavours.
Trivia: The second Sherlock Holmes novel was the result of a dinner party with Oscar Wilde.

Publishers sales rank: 20,700
If you haven't read any of these books yet, you're missing out! These characters are the true spies of our generation who have made real life spying part of the public eye. Go back to where it all began and happy reading!
If you've read any of them already, what did you think of these amazing reads? If you haven't read them yet, comment below to tell us what you thought.