Pet Sitter Surveillance – How Is Your Pet Treated Whilst You're Out?
Whatever the reason for having to spend time apart from your home and beloved pets, you want to know that they are in safe hands by the person you've entrusted with looking after them. Finding a close relative or friend to look after pets isn't always realistic and, therefore, many turn to pet sitters to cover for them whilst out and about. How is your pet treated whilst you're out? With the installation of a surveillance device, you can see exactly how your pet is being looked after.
Surveillance Devices to Ensure Your Pet's Safety
We have heard countless horrific stories of how pet sitters fall way below the threshold when looking after animals in the absence of the pet's owners. A well placed covert surveillance device will help monitor how your pet is being treated and assess the pet sitter's actions before any harm is done. Even if the pet sitter's odd behaviour isn't affecting the pet directly, you can capture footage and recordings of them in your home and earmark them as unsuitable for the job at hand.
There are many types of surveillance devices that would suffice in the pet sitter scenario. From hidden spy cameras that blend in with the home environment to WiFi spy cameras that will provide a high level of sophistication in the monitoring process, there are a number of options for you to consider.
3 Devices with Mini Spy Cameras
Whether you have just one pet or are an animal lover that has a number of pets that are kept in separate rooms, you'll find suitable surveillance options across virtually any of our product ranges. We have picked out three devices that have undetectable and high quality mini spy cameras built in, which will enable you to hear and see anything happening within a given room.
USB Mains Charger with Mini Spy Camera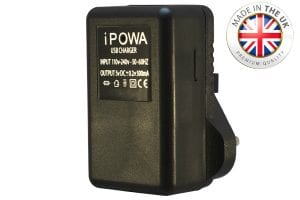 A completely functioning USB mains charger with powerful surveillance capabilities, this device reacts to movement and therefore only captures footage when needs be. This feature ensures that your recordings are not filled with 'empty' footage, and that you won't have to go to the hassle of clipping recordings. Here are some other fundamental features that make this device the perfect pet sitter surveillance tool:
Motion detection range of up to 15 feet.
Wide angle field of view – 78 degree angle.
Time and date stamping – ideal for securing the evidence you may require.
Footage is transferable to a computer, DVD or cloud storage.
Smoke Alarm Camera – The Ideal Home Surveillance Tool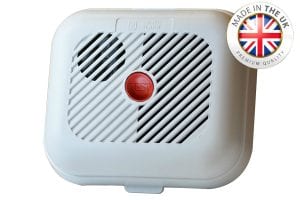 Who doesn't have a smoke alarm, or series of, situated in the domestic setting? This surveillance devices is sure to prevent the pet sitter from suspecting any monitoring and provides incredibly clear picture. This is a product that is made by Spy Equipment UK and that provides, like all of the devices featured in this section, something special hidden within; the mini spy camera.
The smoke alarm camera enables the user to programme a recording schedule within, meaning you can set the recording to take place in the hours that your sitter comes round. What's more, it does not require any specialist software for playbacks as it is compatible with Windows XP, Vista, Windows 7, 8 and 10, as well as Mac OS X.
Table Lamp Camera / DVR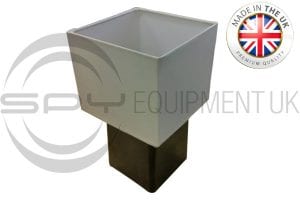 This table lamp has a mini spy camera built into the side. The entire camera system is veiled within the base of the lamp, making it highly secure and undetectable. Shine a light on the behaviour of your pet sitter with this outstanding option for the home. Some key features of this covert surveillance device include:
The Table Lamp Camera / DVR contains motion detection and recording scheduling capabilities.
IR remote control comes with, meaning you can operate this device with ease.
420 TVL low lux pinhole camera sealed within.
Real time and date stamping on all files.
Is Your Pet-sitter up to Standards?
Contact us to speak more about the subject of this article and to enquire about our wide range of surveillance devices. Pet sitter surveillance can prevent your pet from suffering when you are away and will help stop future problems arising, if you deem your pet sitter to be inadequate for the task.