A Spy Camera for Christmas – An Alternative & Practical Gift
Christmas is finally here and it's time to start looking around for the stand-out presents that friends, family and colleagues can enjoy well into the New Year; as opposed to assigning them to the back of the cupboard. If you're seeking a present that is going to prove real worth to the recipient, a spy camera could be exactly what you are looking for.
A Spy Camera for Christmas – Just What You Needed!
There are many reasons why you may decide to buy someone a hidden spy camera this Christmas:
You may consider buying spy cameras for the curious type or a slightly geeky, technology-loving type.
Perhaps you have a family tradition to see who can prevail as the victor in buying the most alternative or unusual present!
You may have a private investigator in the family who is looking to expand their range of devices.
It may be someone that you know is trying to get targeted and objectified results this Christmas – in which case a well placed spy camera would certainly provide just that.
Another reason to get a family member or friend a device is if they have an inkling that their partner is cheating. We previously brought you up to speed with Cheating Partners Most Likely to act at Christmas.
Whatever the reason for giving one of our devices for Christmas, we are here to help and point you towards the right product for you. We've focused on three popular cameras that you might consider putting under the tree.
3 Hidden Cameras to Consider this Christmas
We've selected three devices from our hidden cameras range, which is a subcategory of our wider complete camera range.
1.) Tissue Box Spy Camera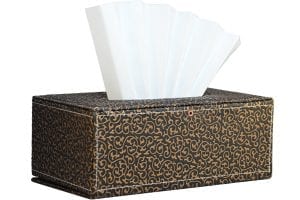 The first of our suggested Christmas presents is the tissue box spy camera. A stylish tissue box that can be a permanent feature in the room that you wish to monitor. Refill it as many times as you wish and even if it's empty, it masquerades perfectly as a household item that it won't look out of place. The tissue box camera, which is made by ourselves here in the UK, has the following features:
Motion activated recording – capturing both video and audio.
CMOS pinhole lens with a marvellous wide camera view angle of 62 degrees.
Battery can be recharged from a PC or main socket.
Compatible with Mac OS X and multiple Windows software including 7, 8 and 10.
2.) Bluetooth Speaker Camera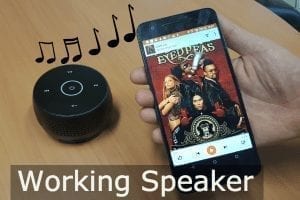 The Bluetooth Speaker Camera is a perfect gift this Christmas. Not only does it have amazing recording and video capture qualities, but is a working bluetooth speaker that can be enjoyed at your leisure. What's more, this would not look out of place in any domestic or professional environment – capture the footage you need without raising suspicions. Some key features of this spy camera:
Incredibly fast start up and easy to use with built in rechargeable battery – test it out on Christmas day as soon as it is unwrapped.
AGC noise cancellation – providing a crystal clear audio quality wherever it is positioned around the home or office.
Apps for iPhone and Android devices available free of charge.
3.) Photo Frame Camera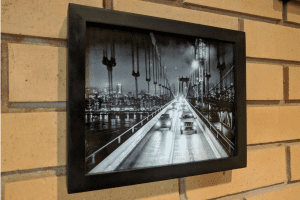 The Photo Frame Camera is quite obviously an ideal device for the home or office. A powerful device with a hidden spy camera that enables the recipient to tighten security around the home, or wherever they find it suitable. The Photo Frame Camera has the following essentials:
Plug and Play technology built in – incredibly easy to use.
Remarkable Video Resolution of 1280x 720p @ 20 Frames per second – capture the full picture with this device.
32GB digital memory capacity – that's up to 16 hours of video storage.
Optional additional battery and charger – fast redeployment.
All of the cameras that have featured in this blog post are on sale at the moment. Check out the prices via their dedicated product pages and get in touch with us on 02476 010588 from the UK or on +4424 76 010 588 from outside the UK if you wish to discuss package deals available this Christmas.
Savvy Cameras to Give as Christmas Presents 
Interested in taking a look at all of the cameras we have on offer this Christmas? View all spy cameras that we sell here and order online today, to receive your camera in time for Christmas Day. We not only distribute our devices right throughout the UK, but internationally. Most of our products can be shipped in 24 hours. Contact us if you wish to discuss any product in further detail.
Merry Christmas to all from the Spy Equipment UK team; we hope you have an amazing festive period full of celebrations.