Seasonal Suspicions? Catch Your Cheating Partner This Christmas
Christmas should be a time of love, laughter, family and most importantly, forgiveness. Unfortunately, this is also the time for cheating partners to pursue their dishonesty. Unfaithful spouses likely keep their family and secret lives completely separate during the seasonal festivities, just like any other time of the year.
If you have suspected your partner of cheating for a while and would like to put the matter to rest, once and for all, Spy Equipment UK is here to help you find the best solutions to the problem. Everyone should be able to enjoy the wonderful Christmas period, especially those who have been cheated on and deserve a happy and successful 2019.
Facts About Unfaithful Spouses During The Festive Season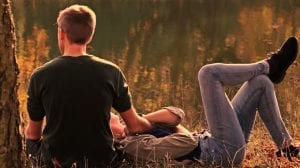 According to research published by the Daily Mail, conducted by a married dating website, Ashley Madison, it reported that "66 per cent of cheaters will not meet their affair partner" and plan to keep their secret life completely separate from their family life over the festivities. Those who do choose to rendezvous, however, "schedule an 'alternate' Christmas Day with their fling." It is likely that 71 per cent of those who do choose to make contact, do so within one week of Christmas Day. It's no surprise when Cheating Happens More Often At Christmas.
For those cheating husbands and unfaithful wives, keeping tabs on their 'activities', as well as trying to keep things together for the rest of the family, is stressful enough. That's why it's useful to know that there is a range of hidden spy cameras and voice recorders to make sure you capture accurate and vital evidence of your partner. Furthermore, GPS trackers are a fantastic way to track the movements of your partner over the festive period, especially if they make unnecessary trips to the 'shop', for example. The only way to truly lay your suspicions to rest is by using Spy Gadgets to become a DIY Detective.
Don't Let Your Cheating Spouse Ruin Your Happiness
Speaking to the national online newspaper, Isabella Mise, Director of Communications for Ashley Madison, commented: "Our members have stated they won't be spending much time if any at all with their affair partner over the holidays this year."
"Yet, with the amount of stress and strife that inevitably comes from extended periods of time spent with the family, many of our members may be reminded of why they initially came to Ashley Madison. We have seen this trend over the past five years, with an 8.1 per cent increase in new signups between December and January."
How To Catch A Cheating Partner At Christmas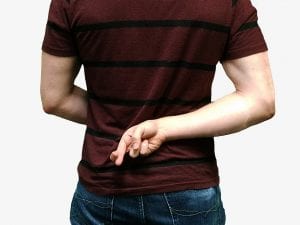 Obviously, Christmas is a time of celebration with family and friends, and you don't want to ruin their happiness at this merry time of year. However, there are key signs that your partner is cheating that you may want to watch for. When it comes to not upsetting your other loved ones during the Christmas season, collecting the relevant evidence to act on after the festivities is the best way to finalise your suspicions without ruining the festivities for everybody else. This way you can start 2019 afresh, knowing you made the right decision.
High quality and easy to use recording devices are your best option for discreet monitoring. All of our products ensure efficient recording and data storage so you get the most out of your purchase. Depending on the extent of your partner's cheating escapades, every spy product we have in stock can help you in your quest in catching a cheating partner with surveillance equipment.
For more information about our excellent products, contact our professional and advisable team here at Spy Equipment UK.