Spy Histories: Post-WW2 Germany
Spying is steeped in our history. As we've previously told, it's won wars; political campaigns; even divorce settlements. It's as diverse as it is mysterious, perhaps because of the breadth of the term. There are, of course, some scenarios where spying was much more salient than other times. Ensuring world peace is much more important than a cost-effective divorce, in our opinion, anyway – perhaps not the divorcees.
As time passes and geopolitical tensions simmer, the finer details of times of wrath become divulged. Like the cold war, for example. Now, not all the details have been shared – I'm sure we'd be traumatised if so – however, some major ones have. Like, for example, the US's spying habits and use of counter surveillance.
The US Spying
Germany crippled many, many countries during WW2, and despite them having the Potsdam Agreement, the winning forces of WW2 felt we they needed to have an eye on. Especially considering the communist areas of the country. So, in their truest identity, America did.
The fact that America did is no surprise – that's them all over. What is interesting is the methods in which they conducted this espionage. They deployed former Nazis in the name of their espionage, who were taught How to Keep Cool When Wearing a Spy Camera.
The fact they used nazis is rather shocking. How could you trust such sordid souls with such, what they believed to be, precious details? The answer? Times were dire and they believed they could be manipulated.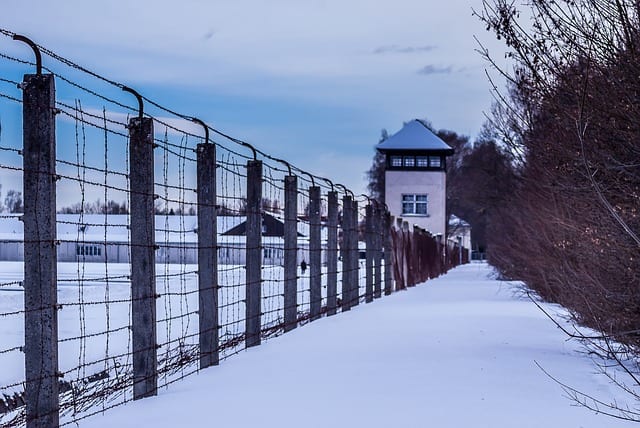 The Manipulation
The US believed that the nazi's they used – some with minor war crimes, some major – ties to the Third Reich could be expunged due to their hatred of the Russians. The greater evil could work in their favour, they thought. And well? They were right, really. Many of these Nazis were spies throughout the cold war, supplying the US with valuable information of Germany-Communist relations, all Russia related. And after the cold war, they became valuable US citizens.
That doesn't justify the ethics of it all, though. Not in our opinion. Some of these members of the Third Reich, that served the US, were Hitler's highest-ranking men. Olto Bolschwing, a man who was relocated to New York and given a medal in honour of his post-war actions, was even the architect of the Final Solution.
Obviously, the people of America wouldn't have been OK with this. It was hidden. Is it ok? Well, that's not for us to decide. Your opinion is yours and we can have no bearing on that, we must only present the facts. We know how we feel about it.
Interested in learning about the role women have played in spy history? Discover World Famous Female Spies Throughout History.
SEUK – Spy Equipment Specialists
We supply those who want to know all. Our slogan is 'Take no chances. That's our ethos' – feel you can relate to this? Well, pick up some gear then. We've helped many, many people in the past. Whether you want to catch a cheating partner or perhaps find out whether your child is being bullied, we're solvers for many situations. Need help deciding what equipment to buy?
Check out some of our previous news stories in our dedicated spy centre news section: many helpful ones there. Any questions, give us a call or contact us via fax or email, we're always here to help.
Interested in reading another of our Spy Histories? Check out the article Spy Histories: Ranjeesh Movement.