Ultimate Christmas Spy Gifts For Men
With just over two months until Christmas(!) it might be time to consider purchasing your presents sooner rather than later. Fortunately, the rise of internet shopping means that we no longer have to contend with the crowds of shoppers or form hour-long queues at the checkouts.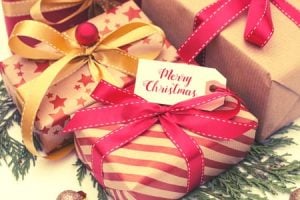 In fact, a report produced by Approved Index last year highlighted that as much as 90 per cent of people said they did at least some of their shopping online. How wonderful it is to sail down the digital aisles without a care or buy a gift with one swift click!
So, now you've chosen your preferred method of shopping, next it's time to think about what presents to buy. If you're stuck for gift ideas for the special man in your life, Spy Equipment UK has put together a top 5 wish list of the ultimate spy gifts of 2016.
Sit back, scroll and let Spy Equipment UK show you some of our fantastic, best-selling products!
Vehicle & Asset Trackers
Christmas is certainly not a good time to have your car stolen, or to have all of your expensive presents go missing. And if the man in your life cares deeply for his classic car, you may want to consider buying him the Magnetic Car Asset Tracker. This smart piece of technology is a favourite among our customers and is one of the most high-tech magnetic vehicle and asset trackers on the market.
This powerful surveillance tool is perfect for long-term GPS vehicle tracking requirements. The tracker is compact, has extensive battery life, features accurate GPS and cell location tracking technology, is water resistant and can be remotely monitored using a smartphone, tablet or desktop PC. Capabilities also include real-time and history tracking.
Flash Drive Pro
Christmas just wouldn't be the same without the Flash Drive Recorder Pro! Help the man in your life feel like an undercover agent with this superb, discreet spy gadget. This powerful tool now has date and time stamping capabilities and double the memory capacity.
The spy recorder is easy to operate and deploy, works through voice activation which turns off when not in use to preserve the battery, has a large storage capacity and comes with optional magnets and extended microphone. It's also ideal for everyday requirements, including meetings, and can be left in the car, home of office. A small, discreet design makes it the perfect stocking filler!
HD Spy Pen
With the new high definition video/voice recording Spy Pen, you'll feel just like James Bond! For the man who enjoys gadgets and gizmos, this is the ultimate Christmas present. Make video and audio recordings with this nifty device, which can be switched between straight and motion activated recording modes.
This fully functional pen can be clipped into the pocket of a shirt/jacket to capture events in person, or left behind in a room or office for covert monitoring. It records high resolution photographs, is slim and discreetly designed and has one-touch recording capabilities.
Bluetooth Call Recorder
He'll be the envy of all his friends with the latest Bluetooth Call Recorder! This great device can record mobile phone calls and can be used as a room recorder as well. Give this gift to your man to use as a personal memo recorder – never forget what was discussed!
This compact call recorder is discreet and effective, has a variety of different uses, features record and playback and is easily transferable to any Windows or Mac computer without the need for complicated installation.
Spy Glasses Camera
Should've gone to Specsavers? No… should've gone to Spy Equipment UK! These high-definition spy glasses really do make the ultimate gift. The glasses can capture video 720p quality footage, and are lightweight and of a modern style.
Ideal for conducting on-the-move surveillance, these discreet spectacles can operate hands-free. It is incredibly easy to use and video recording is a case of simply pressing a single button. The device has an inbuilt lithium battery that can be recharged from a USB connection.
If you would like to find out more about our spy equipment, please get in touch and speak to a member of our team. We are certain that we can help you find the ultimate spy device present. Happy shopping!