What Makes A Good Spy Store?
As the UK's leading spy shop, we know what it takes to provide a top level of service and achieve customer satisfaction. With decades of experience in the spy industry, our team are not only experts in producing high quality spy equipment but also providing the necessary advice to lead customers to the right solutions for their particular scenario. In this article, we explore the aspects that make a spy shop a success and provide an insight into how we run our UK spy shop.
Spy Equipment UK – Number One UK Spy Shop
Here at Spy Equipment UK, we strive to be the best that we can be and this is reflected in how we operate. Our reputation as the number one UK spy store didn't just come overnight, it took years of dedication from our professional team. Finding out the types of spy gadgets that consumers need and sourcing the requisite parts to form these devices is at the core of what we do here.
This commitment has resulted in Spy Equipment UK achieving an unrivalled collection of spy equipment, some of which is suitable for consumers with no pre-knowledge of how to use them and others are suited to surveillance professionals such as private investigators and mystery shoppers. Now we've provided a snapshot into how we've become a recognised spy store, let's take a look at some of the aspects that enable us to maintain our status. So, what does it take to make a good spy shop? Read on to find out.
Providing A Variety Of Spy Equipment
The first port of call for any spy shop is providing a wide range of spy equipment, to fulfill the many reasons why consumers wish to purchase such devices. From equipment that is ideal for protecting those closest to us to devices that uncover the truth and bring people to justice, there are many reasons as to why someone would purchase one of our items. With a multitude of discreet options across our range that serve many purposes, we're sure to have a device to help any consumer out. Below, we've broken down each of our main spy equipment ranges, providing a look into how effective they can be.
Tracking Devices – we have a range dedicated to tracking vehicles, tracking assets and tracking people. In our tracking devices range, consumers can find a variety of solutions, at different ends of the price scale. Our tracking devices range has evolved over the years and, as a spy store that always invests in the latest technology, we have some of the very best available today.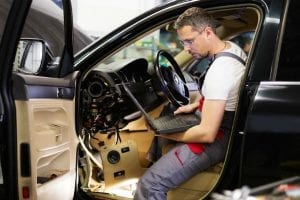 Listening Devices – our listening devices range is one of our broadest, as we have all manner of solutions for our customers. From gadgets that allow users to listen-in live from anywhere in the world to those that can be attached to clothing for evidence gathering on the move, we provide it all. In this range we have devices such as cuddly toys, car keys, air fresheners, plug adapters, covert pens and much more!
Phone Monitoring and Computer Monitoring – in this digital age, it is crucial to ensure protection online and when using telephones or mobiles. These two separate ranges contain devices that have been hand selected by our team of experts, having been trialled and tested thoroughly at regular intervals. So, whether a consumer requires a device to protect their child online or they seek a software that will help uncover the secrets of a cheating spouse, these ranges usually provide a great solution.
Spy Cameras – perhaps the bread and butter of Spy Equipment UK! We have an abundance of options throughout this range, including:
Portable solutions
Body worn cams
WiFi cams
Outdoor cameras
Package deals
In terms of the devices themselves, each has been discreetly produced to raise as little suspicion as possible. People never think that a spy camera is concealed in items such as bluetooth speakers, carbon monoxide alarms and rucksacks, which are all available through our UK spy shop.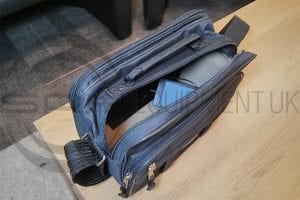 Counter Surveillance – our anti surveillance range is home to devices that keep people safe from prying eyes and threats that may be posed. We have a specialist section, which is most suited to surveillance professionals who need to protect themselves almost on a daily basis. Also we have an economy range section that contains devices such as spy camera finders, which can be used for protection by someone who is not well versed in spy technology.
These are just the main equipment ranges that we provide at Spy Equipment UK. When browsing our online spy store, you'll find that each main range is broken down into sub sections, to help you find what you are looking for easier.
Customer Interaction & Level Of Service
As with any store or shop, a high level of service and customer interaction is a cornerstone of success. The spy industry is no different. At Spy Equipment UK, we are always here to answer any questions that our customers may have and can even offer advice to people who are not quite sure what they are looking for. No matter how much guidance someone needs or the magnitude of the situation that someone might find themselves in, we are here to lend a helping hand and form a path to the solution.
Our UK support team is contactable on 024 7601 0588, during our opening hours. In addition, we can categorically say that any advice that is administered or discussions of any kind between our team and a customer will remain completely confidential. Another example of how we go above and beyond to see that our customers remain safe and receive the right assistance is through our counter surveillance sweep service. Our established team of former private investigators and police officers can visit a home or office, conduct a sweep and quickly inform a customer whether they are being watched, listened to or tracked in any way.
Adapting To The Times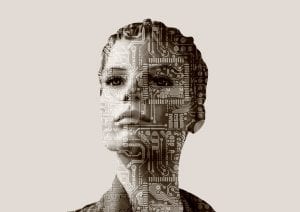 In order to stay relevant as a top UK spy store, it is imperative to move with the times. As new technologies emerge and customers demand improved spy equipment products, we adapt our offerings and devise all new spy solutions to satisfy the shift in consumer demand. There are a few prime examples of how we have dealt with changing times by updating our ranges:
When FM and UHF listening equipment was made illegal, everyone in the spy industry was forced to adapt and seek alternatives. GSM listening bugs emerged as the solution and in no time at all we stocked a handy range that is growing to this day. Find out more about this industry transition by reading our blog post GSM Bugs Fill The Audio Surveillance Gap.
A second example of how we've adapted to the times comes in the form of 4G and, most recently, 5G. A while back, 3G spy cameras were lauded as the pinnacle of their kind, however a lot of spy devices now feature 4G and even 5G. We are proud to be able to offer 4G and 5G devices to consumers, across our different ranges. Take the CAM-GX5 Cellular Activity Detector and the 4G Outdoor Camouflage Camera as examples.
At Spy Equipment UK, we not only sell equipment but we also manufacture the devices. We have an extremely clever and creative in-house team that designs and manufactures spy equipment right here in the UK. This part of our business allows us to be versatile when adapting to the latest trends in the market. In addition, we are also pioneers in the sense that we bring new pieces of equipment to market that we have thought of ourselves.
If you wish to learn more about the manufacturing side of our organisation, discover our article A List of Spy Equipment UK Made Devices & Resellers.
Fair Prices For Consumers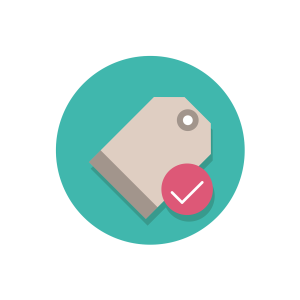 As we've discussed, providing a great deal of variety, being adaptable and ensuring a high level of service are some key factors to running a good spy shop. The fourth quadrant in the proverbial wheel is having fair and competitive prices. Offering fair prices is important to maintain our reputation as a recognised spy store and to instill further trust in us in the eyes of our customers.
The majority of consumers that come to our online spy shop are looking for meaningful solutions to problems, as opposed to buying the equipment for leisurely purposes, which makes it all the more important for our prices to be fair. Because we are able to manufacture some devices ourselves, we are able to retail them at a much lower cost than you would find in other spy shops. What's more, we also have a dedicated sale and reduced to clear section on our website, where consumers can pick up spy gadgets at discounted prices.
Browse Our Spy Shop Today
We hope you have enjoyed our feature on what it takes to make a good spy store and welcome any questions you may have for us. Contact us today to inform us of your query and we will respond in no time at all. If you wish to visit our Coventry headquarters for any reason (from which you can collect orders), please get in touch. In the meantime, enjoy browsing our online spy shop.