2022 Spy Equipment UK Advent Calendar Giveaway – Do You Feel Lucky?
It's almost Christmas! Whether you've been waiting all year long for a well deserved feast or the season has snuck up on you like Santa in his sleigh, it's impossible to deny that it's upon us once again. At Spy Equipment UK, we couldn't be more thrilled to see December again, and what better way to celebrate than with another of our Advent Calendar Giveaways?
2021's Advent Calendar competition was a great success, so we've been eagerly awaiting the day when we could announce the next edition in 2022. There's nothing to put you in the Christmas spirit like giving away great spy gadgets and prizes for free after all, except perhaps for winning some! We explain everything you need to know to enter below, so the only question left to ask is: do you feel lucky this Christmas?
How To Get Your Chance To Win
Much like our spy gadgets, we've kept our conditions to enter the advent calendar competition simple. No tedious requirements, and no social media shout outs necessary. All it requires is taking a few moments to enter your details and playing each day to win. Since we're giving away a great prize every day until the 25th of December, there's plenty of chances for you to have an extra gift beneath the tree. Followers of this competition in previous years will already know how to enter, but if you're new to our advent calendar giveaway, no need to worry! Here's everything you need to do for a chance to win:
Visit our advent calendar competition page
Enter your name, email address and postal address to register. We'll need this information to contact you and post your prize if you win!
On completing the form, the advent calendar will appear, alongside a list of all the prizes to be one and a list of winners from previous days.
Just like any other advent calendar, all you need to do is click on the relevant day and see if you won a prize.
You can only enter once per day, but if you were unlucky, you can always try again tomorrow!
What Prizes Are On Offer?
As with any other advent calendar, we have 25 great prizes to give away, but unlike an ordinary advent calendar, they're a lot more exciting than just pieces of chocolate. Our prizes range from fun stocking fillers and quirky gadgets, to some of our top pieces of spy equipment worth over £180! You can see all the prizes available on the competition page itself, but here's a sneak preview of what you can win:
Executive Magic Candles
Smart Gloves
Wrist-watch Spy Camera
Wind-up Racing Track
True Utility Keyring Magnifier
GPS Tracking Watch
LED Gloves
Car Key Fob Camera
Searching For A Spy Gadget Gift This Christmas?
If you're trying to buy a quality spy gadget as a gift this Christmas, we can help. Our range of spy equipment includes listening devices, spy cameras, phone monitoring devices, computer monitoring devices and more!
As both manufacturers and sellers of professional-grade spy equipment, we're certain to have something that will delight your loved one and inspire envy in others around the tree. Here are just a couple of examples of our latest Spy Products:
MAC Computer Access Key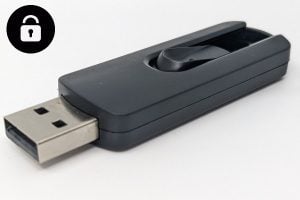 This unassuming device looks like any other USB stick, but is in fact an easy-to-use and powerful investigators tool. When plugged into an Apple Mac computer, the Mac Computer Access Key allows you to access the device without requiring the password. Whether your giftee regularly forgets their own password, or is planning a surveillance operation, this is certain to put a smile on their faces.
HD Black Box WiFi Camera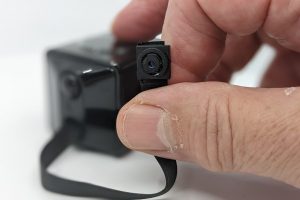 The newly updated HD Black Box WiFi Camera is a highly versatile self-contained spy camera with powerful remote monitoring capabilities. Like our other spy gadgets, the device is extremely simple to use. All that is required is to download the free monitoring app to your smartphone and connect the device to the WiFi, which makes it perfect for playing with during the post gift exchange downtime on Christmas day.
For more great spy gadget gift ideas this Christmas, visit our article on Spy Gadget Gift Ideas This Christmas From Spy Equipment UK.
Best Of Luck & Have A Great Christmas 2022
From everyone at Spy Equipment UK, we wish you a wonderful Christmas, especially after the last two years of difficult times. If you choose to enter the Advent Calendar Competition, good luck! Be sure to play each day to maximize your chances of winning.
If you have any questions about our competition or our spy gadgets, contact us on 024 7601 0588 or by email at [email protected].