Why Is Asset Tracking Important For Your Business?
As a business owner, you want to make sure that you have complete control over your assets. Asset trackers have become a big part of the day-to-day running of commercial businesses in the last decade, with senior figures looking to increase security measures across departments.
In this article we will discuss how asset tracking can be crucial for your business, as well as looking in more detail at our range of highly regarded covert tracking devices that have been used by hundreds of our customers and the products that can prevent loss and minimise disruption to your business, now and in the future. Read on to find out more.
What Is Asset Tracking?
Asset tracking refers to the monitoring and management of assets, such as vehicles, machinery, tools, and equipment, using technology such as the Global Positioning System (GPS). Asset tracking enables organisations and businesses to keep track of their assets, including their location, usage, maintenance, and movement, thus, improving the overall efficiency and productivity of their operations.
How Does Asset Monitoring Work?
Asset monitoring works by using technology, such as GPS, to keep track of assets and their movements. The process typically involves attaching a tracking device to the asset being monitored, such as the underside of a vehicle, or inside a package or laptop case. The device then sends real-time information on the asset's location, usage, and movement to a central management system, such as a phone or app, which can be accessed by authorised personnel.
Some examples of valuable physical assets that would benefit from asset monitoring include:
Car trackers for hire cars, those of high value, ambulances, taxis and other service vehicles.
Computers
Machinery, including industrial plants and tools
Other technological equipment
Mobile buildings, for example caravans and portable offices
Staff whereabouts and overall business operation efficiency
For more information on which tracking device is right for you and your business, don't hesitate to get in touch with our team who will be happy to help further.
What Are The Benefits Of Asset Tracking?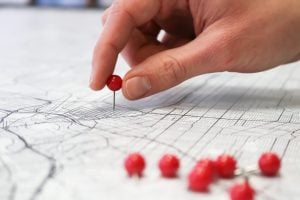 Firstly, asset tracking allows for greater accuracy when monitoring assets. This is because it provides detailed information about the location, condition, and utilisation of the asset in question. This can be particularly useful for companies that have numerous assets spread out over multiple locations, for example a delivery company or a business with multiple vehicles in their fleet. By having up-to-date information on their inventory, companies can quickly identify any potential issues or problems with their assets and take steps to resolve them accordingly.
Another advantage of asset tracking is that it can help organisations reduce costs associated with lost or stolen items. Companies can track the exact location of their assets at all times, allowing them to pinpoint any missing items quickly and easily. In addition, by being able to capture data on how each asset is used, businesses can optimise their resources more effectively and make better decisions about future purchases.
Asset tracking devices can provide numerous benefits to businesses, including:
Improved utilisation: Asset tracking helps businesses better understand how their assets are being used, and in what ways they can be utilised more efficiently.
Increased visibility: Asset tracking systems provide real-time information on the location, condition, and movement of assets, helping businesses to keep track of their assets and reduce the risk of theft or loss.
Increased productivity: Asset tracking helps businesses reduce downtime and increase efficiency by providing real-time information on the availability and utilisation of assets.
Our Products – Asset Tracking Devices for Business
At Spy Equipment UK, we have worked hard to produce high-quality asset tracking products that suit the demands of our commercial customers. At great value for money and reliability, we have tracker solutions for every business situation. With free UK delivery and ongoing customer support, we will always be on hand to provide the help you need to ensure your asset management is 100% effective for your business.
Take a look below at our covert tracking devices and how they can help you, below.
GPS Enforcer Vehicle Tracker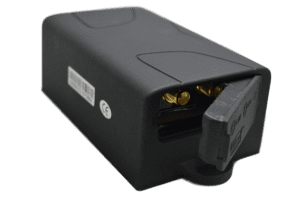 With simple operation and long-lasting battery life, the GPS Enforcer Vehicle Tracker is one of the stand-out products in our tracker range. With easy set up and made with strong, durable material to last, we are confident that you won't find a better solution on the market.
The product itself magnetically attaches to the underside of the vehicle you are wishing to track. All you need to do is activate a SIM card, with available credit, on your mobile phone to initiate the GPS. There is no special software required, so you will be up and running with your new GPS Enforcer Tracker in no time at all. As well as this, you can expect the following features:
Utilisation of Google Maps to display detailed location information and mapping.
Fully rechargeable battery, approximately five to six hours for a full charge.
Waterproof casing.
Compact dimensions of 94 x 60 x 38mm.
Live updates directly to your phone via SMS message.
The Micro Tracker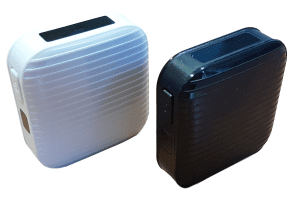 Our Micro Tracker has continually evolved over the years and, now at its smallest ever size, it is perfectly suited for monitoring everyday objects such as bags, packages and more. Whilst this tracker is significantly smaller than some of our other tracking products in stock, it is still just as impressive, boasting the following features:
The product itself online weighs 25 grams, so is incredibly light and can be used covertly in almost any environment.
When deployed, the tracker will report back its location every 20 seconds whilst it is in transit, meaning more accurate GPS data.
Within the smartphone app, you can set up 'geofence' radius, where you will be alerted to specific areas that the assettracker has entered or exited.
The smartphone app is included in the price for the first 12 months.
GPS Defender Asset / People Tracker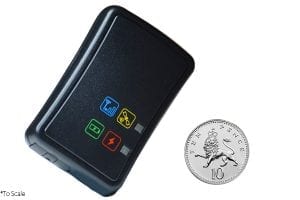 A compact and highly versatile tracking device, the GPS Defender Asset / People Tracker is the perfect solution for your business if you're looking for a short term solution for your particular asset(s). If you're specifically looking to track the operation of a staff member, motion detection is an essential feature of the GPS Defender Asset/People Tracker that will help you to gain more understanding. Some of the stand-out features of this tracker, include:
Accurate data reporting, approximately to five metres at ground level.
Fully rechargeable 1150m AH lithium ion battery.
Real time tracking with 15 seconds live updates.
Integrated web-based tracking from Spy Equipment UK – FutureTrack, which is password. protected and includes geo-fencing and email movement alerts.
Business Asset Trackers From Spy Equipment UK
If you're on the lookout for a comprehensive and easy to deploy covert tracking device for your business, Spy Equipment UK is here to help. We design and manufacture our tracking devices in-house to ensure they are made to the highest quality and standard, so you can be rest assured that your business assets are protected and taken care of for years to come.
For more information or to discuss a potential product purchase, don't hesitate to get in touch with our team who are on hand to provide all the knowledge you need. Either contact us on 024 7601 0588 or email us at [email protected]. We look forward to hearing from you.