Car Trackers 2014
Car trackers – those are what the police forces and government use to spy on criminals, right? Well, this is correct, but vehicle trackers actually have numerous functions and are used by various different companies and individuals across the world.
Where Did Car Trackers Come From
Global Positioning Services, commonly known as GPS, was first created by the US Department of Defense in 1973, with the intention of being used for surveillance. Space-based satellite navigation provided information on the location and time of vehicles anywhere in the world, regardless of weather conditions, transmitted to receivers. From 1996, civilians were able to use GPS signals, which are constantly increasing in sophistication every day.
Vehicle tracking uses this GPS system to create automatic vehicle locations to create fleet data able to be viewed on electronic maps. As more advances were made, police forces, public transport companies and businesses increasingly implemented vehicle trackers to keep an eye on untrustworthy individuals and employees. A car tracker can also be used to aid visually-impaired on transport systems to create audio alerts when a destination has been reached. Let's look at car trackers a little closer.
Modern Uses for Tracking Devices
Anyone who has been following the news over the past few months will have heard about the missing MH370 Malaysian aeroplane that was lost on the 8th of March. Although this mystery is not yet entirely solved, the use of vehicle trackers embedded in the plane and GPS car tracking facilities is making considerable progress.
This is just one of many case studies in which car tracking and car trackers has been used to solve potential crimes. The police daily use surveillance to track stolen vehicles and prosecute thieves. However, tracking is also used by almost every modern business to ensure that employees are using company cars, and their work hours, appropriately. Some companies even use vehicle trackers to assure customer satisfaction. Individuals are increasingly using trackers to check up on partners and family members to assure they are acting in a trustworthy and safe manner.
We offer a number of different car trackers to suit your every requirement:
GPS Enforcer Vehicle Tracker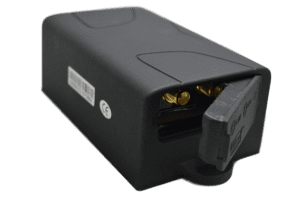 This vehicle tracker is incredibly user-friendly and efficient. You don't need any special software or know-how, just send a phone call or SMS to the device and you will receive a reply containing coordinates, time, date, speed of the vehicle, power remaining and a link to google maps. Made out of sturdy magnetic material, the GPS Enforcer Vehicle Tracker can be attached to the bottom of the vehicle for subtle tracking. Waterproof and strong, this device will survive through all weather and driving conditions to give you all the information you need to keep an eye on employees out on the job.
GPS Evolution Vehicle Tracker
Another out of our car trackers range – our latest model GPS is invariably the first choice for professional investigators as it is the very best on the market. Fully weather resistant, magnetic with a 64 kilogram pull-strength, this device is strong and secure. It uses very little energy, enabling it to be in constant use for 4 weeks with only one charge. You will be supplied with a SIM with the tracker to use in quickly transmitting data, and will be able to operate information from any tablet or smartphone using Spy Equipment UK's FutureTrack console, a fully secure password-protected web console with features such as auto-refreshing of pages, geo-fencing and email movement alerts. Not only does the system use Google Maps, but also Google Street view, so you can see exactly what the vehicle is doing. Whether you want to check up on staff or a partner, this is the very highest standard of car tracker. Order the GPS Evolution Vehicle Tracker through Spy Equipment UK.
GPS Patrol Tracker
This GPS Patrol is specifically designed for vehicle fleets, making it perfect for long-term monitoring purposes for lorries, workforce vehicles, plant machinery, motor boats, motorcycles and other outdoor equipment. For long term use, it is paramount to have a device that will work under all conditions. This tracker is IP66 rated, meaning that is is 100% dust tight and rainproof. Not only can you access information via a phone, but the tracker also has internal storage, so you can view information recorded outside of a phone signal later for constant surveillance. However, it is energy efficient as it does not send out information when the vehicle is static, waiting until the moment the ignition is switched on to transmit signals. The motion-activated sturdy design is ideal for recovery, theft and monitoring actions in harsh weather conditions, so is great for industrial and outdoor businesses.
Smallest Tracking Device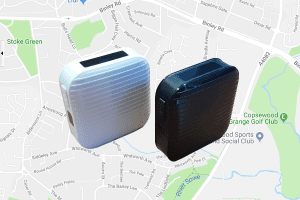 This micro tracker is a little bit different. A miniature magnetic tracker at only 67 x 46 x 17mm and 45 grams, it can be attached to not only vehicles but bags, packages and assets, too. However, with this device, size is misleading, as it is incredibly powerful. It's SiRF Star III GPS antenna and Quad-Band GSM engine provides global tracking. It is also very efficient, with a specialist battery allowing it to function on standby from a single charge for 5 days. This car tracker device does not need any special software, you simply control it via SMS and phone calls, receiving information from Google Maps. You can even receive movement alerts or set the tracker to auto-tracking. This device is simple to use, versatile, undetectable and affordable, with impressive features. This device also doubles up as a clever asset tracker so that you can keep an eye on valuables.
Benefits of Vehicle Trackers
Vehicle trackers are not only used by the government and large corporations, but by normal people day-to-day. In business, vehicle trackers can be used to check travel expenses, time-sheets, and economical driving of employees. Employers can also create geo-fences that send alerts if a driver crosses a boundary out of an allocated area. Many people now even use vehicle tracking to view the movements of a potentially cheating partner or to ensure that newly-driving kids are using the roads safely. As car insurance policies become increasingly specific, many use trackers and secret cameras in their car to secure lower cost deals on the basis of providing evidence of safe driving.
So, if you are unsure about whether you can trust your employees, family members or partners, the time is right to invest in a car tracker. With a tracking device, you can put your safety first and your mind at ease.