Listening Device Or Spy Camera – Oh What Spy To Be
You've decided to take the plunge and become a naysayer to all things bad; deceit, harm, and negligence to name a few. We need more people like you; the world would be a better place if we did. It takes a lot of courage to adopt an anti-all-things-bad stance, so we commend that. But you many need help with how you're going to do this, with either a spy camera, a listening device or both.
---
There are many ways to do it, the two most popular options however are a listening device or a spy camera. Both have their positives, both have their negatives. Like for example, filming someone without their consent… well, many people struggle with the ethics of that, even if their motive is righteous. And for some reason, that same ethical dilemma isn't apparent with recording someone's voice.
We like to feel that we understand why; when you film someone without their consent and watch it back you have to directly see it. Listening, it's just easier. So there you have your first point for a listening device over a spy camera – it feels easier to do.
But there's a lot more to the argument than that. We have several notions to argue: ease of use, effectiveness, covertness. We will cover each one and make a case for both routes hopefully making this decision an easy one for you.
Ease of Use
This is a tough one to argue because we try to make our products as easy to use as possible – if you can't operate them, give us a call and we'll help!
However, there is a case to be made for listening devices being the easier to use out of the two. Most of our listening devices operate of a simple plug-and-listen operating system. And by that we mean: you plant — you collect — you plug in — and you're ready to listen. Our spy cameras on the other hand are somewhat more complex, but there is a reason; they're more advanced. It's more difficult to use a spy camera because they yield better results. Which leads us into effectiveness.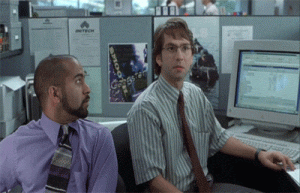 Effectiveness
As just disclosed, the spy camera can be argued to objectively deliver better results. Why objectively? Because literally seeing something is better evidence than hearing it. However, it always depends on your situation.
Say you don't need visual evidence, well then a spy camera will be slightly more difficult to use and a tad more money wise. That's rarely the case, however. People mostly always need visual evidence, which is why our spy cameras are mostly considered more effective. They get the results and answers people need. Like, for example, a recent situation where a family caught their mother being abused by her carer. Such an instance wouldn't necessarily been noticed with a listening device.
Covertness
Listening devices are much smaller than spy cameras, so naturally, they're easier to hide. We do have some furtive options, though. We design many of our products and staying surreptitious is one our main priorities, so we do have many video recording cameras that hide in plain site. Like, for example, our Table Lamp Camera. Besides producing unbeatable results, the camera is hardly noticeable despite the necessity of it being within a larger body.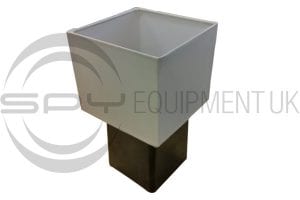 For the sake of argument, we'll oppose the table lamp with a recording option of ours: our Plug Extension Recorder. Now, our table lamp is a good hider, for sure, but it doesn't match the furtive skills of our 4-way Plug Extension recording device. This device wouldn't be noticed by best of spies, even when he's feeling a tad paranoid. It quite simply blends, and that's why it's so good.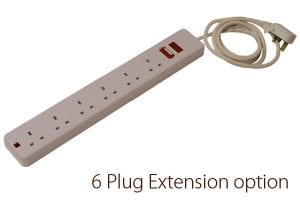 The Verdict
There's a different piece of kit for different situations. We don't think there's a real victor in this battle; perhaps a tie on points. The end of the game is here and the ref is lifting both fighters arms to the delight of the crowd. Our recording devices? Slightly cheaper and more furtive, lesser results. Spy cameras? A pricer option, yes, but the results are undeniable. They're our top sellers for a reason.
If you have any questions or would like some tips on what to buy, don't hesitate to get in touch. We love talking about our equipment; their upbringings, their fallbacks. There's an argument for every single one. How? We only make the best gear, that's why.