MI6 Recruit Foreign Born Spies For The First Time
MI6 is now recruiting foreign born spies for the first time. The secret intelligence service has pledged to relax entry requirements and has set out to broaden its recruitment policy, with the view of increasing the level of diversity among spy personnel. Following the breaking of this spy news, we take a closer look at the subject.
MI6 Secret Agents No Longer Have To Be UK Born
The motion towards allowing foreign-born spies to enter the secret intelligence service has been progressive since 2018. Up until 2018, MI6 personnel were required to have two UK born parents. However, in May of 2018, it was announced that children of migrants were allowed to become part of the service, if they themselves were born in the United Kingdom. The Chief of the Secret Intelligence Service at the time, Alex Younger, made the announcement as part of MI6's shift to bring about greater diversity in the service.
Around the same time, MI6 also got rid of the maximum age limit of 55, meaning those older than that age can still serve in the service. MI6 also lowered the minimum employment age from 21 to 18, in an attempt to recruit younger secret agents who have a sharp knowledge of technology. Today, in 2021, MI6 are now accepting applications from spies that are foreign born, however they do have to hold a valid British passport.
Whilst future MI6 personnel who weren't born in the UK can now be recruited, they will have to prove that at least one of their parents is or has been a British citizen, or that they have 'substantial ties' to the country.
Why MI6's Recruitment Policy Changes Are Necessary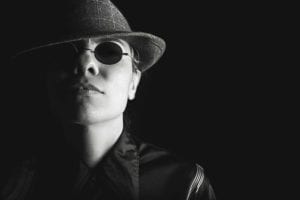 The most recent change to MI6's recruitment policy is a reaction to the different types of threats the country is facing nowadays. Terrorism has emerged as one of the biggest threats facing the UK over the last few decades and still remains at the forefront of MI6's thoughts. An example of an agent secretly infiltrating an Islamic terrorist group has been cited as one of the examples of why MI6 has decided to recruit foreign born personnel, which are likely to have varying backgrounds.
Most of us are aware that MI6 has been recruiting foreign secret agents to carry out intelligence operations for over 100 years, so this change in recruitment policy does not relate to secret agents. Instead, it is centered around the recruitment of officers. Whilst agents are known as the assets in which the secret intelligence service run, officers are considered to be staff members employed by the agencies. It is in these officer roles that MI6 is looking to enhance the level of diversity.
A Comment From Whitehall
Commenting on the shift towards allowing non-UK born citizens to fulfil positions in MI6, a Whitehall source was quoted as saying, as reported by The Times: "The rules around the employment of dual nationals have changed recently so you can now have been born a foreign national and then have come to the UK."
They continued: "This is about giving us access to the biggest talent pool. If you narrow the criteria to a British national you will end up with lots of people who are British and educated at red-brick universities. We want a diversification of thought, a diverse workforce, not people who all think in similar ways."
Latest Spy News From Spy Equipment UK
Spy Equipment UK keeps you up to date with all of the latest spy news, whether it's about the very latest equipment on the market or things happening in the industry. If you have a question for our friendly team, please don't hesitate to contact us by phone or email.
Read More About MI6 & Spies