We've Got Some Exciting New Spy Products Online!
At Spy Equipment UK, one of our main goals is to keep up to date with the latest technology and to constantly reinvent our spy products and services to ensure we meet our customer's ever-changing needs.
Whether that means upgrading our spy cameras with WiFi and remote recording capabilities or ensuring our outdoor cameras can record in perfect night vision, we strive to provide you with the best technology out there in the spy equipment market.
Here, we bring you a round up of some of the most recent spy equipment products on our website.
Smartwatch Spy Camera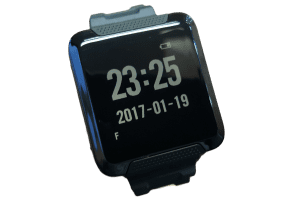 Price: £209
Not just a smart way to keep the time! The HD Smartwatch spy camera is a fantastic, fashionable piece of kit that's perfect for discreet recording. The stylish smartwatch design means that you can film high quality video and audio covertly and on the move.
The watch captures smooth full-colour footage with clear audio and stores up to 32GB of recording memory on an SD card that's hidden within the unit. Our smartwatch is really easy to use thank to all the functionality being controlled by a single button on the side of the watch.
And when you're finished recording, simply connect the USB cable provided to your Windows or Mac device and upload the files. The perfect body worn spy camera solution for a range of scenarios.
Samsung Galaxy S8 Spy Phone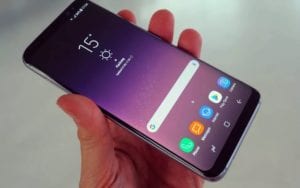 Price: £588
It looks just like a mobile phone, it works just like a mobile phone, but there's so much more going on with this gadget; it is a spy phone. A fully functional handset integrated with specialist spy phone software that allows you to monitor a wide range of user activity.
This top of the range spy phone enables you to monitor activity in a range of environments. Keep an eye on your children and have peace of mind by ensuring you can monitor their phone usage. The spy phone can be used to keep tabs on employees that you may suspect of illicit behaviour in work.
The Samsung Galaxy S8 Spy Phone (Refurbished) comes pre-programmed, so there's no need to worry about the faff of setting it up. Once powered up, you will be able to record phone class and messages, review internet browsing history, look at pictures and get GPS location.
Lifetime Asset Tracker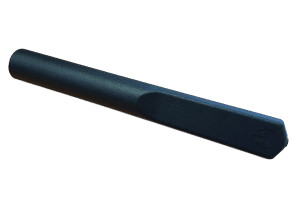 Price: £219
This slender, stylish Lifetime Asset Tracker has been built with extremely long deployment in mind. It's the perfect GPS tracking device at provides theft protection for your vehicles when they are not in sight or they are in transit.
A great asset tracking solution for vehicles and belongings including plant machinery, caravans and static homes, trailers, horse boxes, tractors, boats and any other valuable movable objects. This is the tracking device you've been waiting for.
In addition to lifelong deployment capabilities, other benefits of this tracking device include: a robust casing for withstanding rigorous journeys and conditions and a versatile, cylindrical design that's easy to conceal.
Computer Keystroke Logger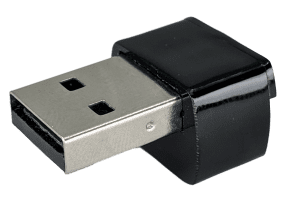 Price: £118
This nifty USB Computer Keystroke Logger can be connected to any USB computer keyboard and it will record all the keystrokes that are made on that PC. Our latest version is also half the size of the standard unit and now comes with Mac compatibility.
The Computer Keystroke Logger can record multiple things, such as outgoing typed chat, email, instant messaging, passwords, internet activity and anything else that is typed into the target PC.
The device is often used by concerned parents who are worried about their child's computer activity, or for safeguarding sensitive and confidential information on company computers and monitoring the activity of members of staff during work hours if you suspect them of behaving inappropriately.
Wi-Fi Door Peephole Camera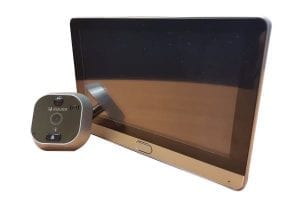 Price: £154.80
This device is the state-of-the-art in door peephole cameras. With a fixed screen monitor, motion activated video recording and an integrated door bell, all linked to your Wi-Fi, of latest camera can be used for remote monitoring via your smartphone.
What is more, you will receive alerts through your mobile device when the door is rung – you can even use the app to communicate verbally with whoever is at the door. The perfect device for the elderly or infirm, as well as lone workers or those you are concerned about who may be visiting their door.
The wide-angle lens allows for high-quality recording, and the camera comes with night vision recording technology meaning you can always record a good picture.
Looking for Something New? Shop with Spy Equipment UK
We are always looking to update and rejuvenate our stock. We have been involved in the supply, manufacture and design of spy equipment for nearly 20 years, meaning we are well positioned to give advice and create new products in the industry.
If you would like more information on any of our new products, or we can help build a specific device that's customised to your needs, get in touch with Spy Equipment UK and we'd be happy to help. You can contact us on 024 76 010588 or send us an online message on our website and we'll get back to you shortly.