5 of the Best Small Spy Cameras On the Market
Are you looking to harness your inner private detective or secret agent? Perhaps you just simply require advanced and savvy small spy cameras to bring the truth to light? There are several options for you to consider. We provide five of the best smallest spy cameras on the market today and we'll take a look into exactly why they are leading options in this post.
The Best Small Spy Cameras
Of course, making use of some of the smallest spy cameras on today's market means you are less likely to be suspected of carrying such devices. These cameras can slot in almost any everyday essential, such as handbags or laptop bags etc, or can be attached to your person so that you can use them on the go.
Our cameras aren't just nice and compact, but have been designed and developed utilising the very latest technology, therefore optimum performance is a given. You can buy any of these easy to use cameras online from Spy Equipment UK today. Let's look at five of the best performing and smallest spy cameras on the market.
 Mini Black Box Security Camera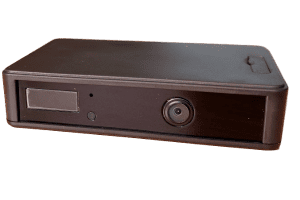 This device is ideal for placing on shelves and, due to its non-assuming appearance, is an ideal option for both the home or the office. The Mini Black Box Security Camera has the capability to capture important footage and evidence 24 hours a day, with its built-in night vision mode. This diminutive spy camera is perfect for quick and easy deployment; it requires no specialist knowledge or intel. Some other key features of the Mini Black Box Security Camera include:
In-built heat sensing PIR. This means that the device efficiently preserves battery, ultimately saving it for when the moment matters through its motion activation ability.
Standby time of up to 30 days.
Superb field of view with a 160-degree angle view lens
Capture the full picture with this tidy small spy camera.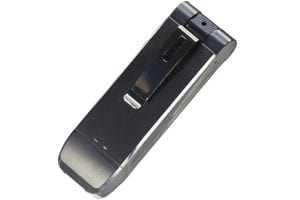 The USB Spy Camera is a device that is highly unlikely to arouse suspicion. After all, who suspects a small spy camera to be embedded into a working USB? Part of our portable hidden spy camera range, this clever and popular device records video footage at 720p HD resolution from the minuscule camera situated at the end of the unit. With the ability to record for up to ten hours in a single charge, the USB camera is great for long term deployment and when you may not know when your subject will come into plain view.
The camera also rotates 90 degrees, affording the user a wider area to capture footage. Prices start from just £145.
Swivel Lens Wide Angle Cam / DVR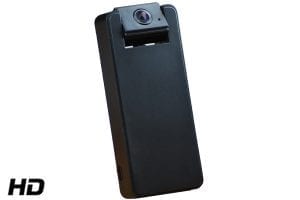 Next up is another camera that has rotating or swivelling capabilities. The Swivel Lens Wide Angle Cam / DVR has the ability to swivel 180 degrees. Combine this with the 160-degree wide-angle lens and you have a spy camera that can cover an extremely wide area! For such a small, compact device the versatility and capability of this product is something special. This immense and powerful product records colour video and crystal clear audio, therefore you get the footage you need right away.
What's more, this camera is currently one of our sale products! You can get your hands on this nifty camera for just £130
Button Camera Ultimate Package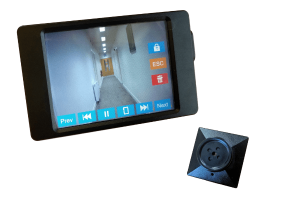 Yes, we sell the complete Button Camera Ultimate Package altogether, yet it contains one of the smallest spy cameras out there today. Let's take a look at the different variables and elements in the Button camera package:
A wide variety of varying button and screw head sizes – of which the smallest is almost indistinguishable when applied.
Manual / motion detection.
Unrivalled picture quality for such a small camera – 1080P full HD video recording.
Time and date stamping on all video footage captured.
Refer to your sources with accuracy and confidence.
HD Video/Voice Recording Spy Pen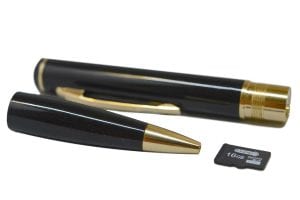 The HD Video/Voice Recording Spy Pen is a sleek device with obvious ability to slot into spaces throughout as room or on your person. As well as being a fantastic device to discreetly hide and conceal its purpose, this slimline small spy camera has an abundance of features that makes it a great option for use around domestic settings and working environment.
It has what we call here at Spy Equipment UK, 'true resolution'; that is 1280 x 720p (HD) video recording capability at 30 frames per second. On top of this outstanding recording prowess, it has three modes for you to choose from. The three options are manual video, motion video or both – all accompanied by great quality audio. The final touches come from its ability to cancel out any background noise, through auto gain technology control. Give this small spy camera a try today!
The Most Advanced Small Spy Cameras
Having learnt all about five of the best small spy cameras that are available on the market today, why not check out each product's full list of features and order online today? Contact us if you wish to talk more about any of the cameras mentioned in this article or check out our 10 bestselling spy products to learn about more top devices.