8 Real Spy Gadgets To Gift This Christmas
Looking for spy gadget Christmas gifts? Welcome to the home of spy equipment in the UK, you're in the right place! With well over 100 spy gadgets available through our online spy shop, we're sure there will be a suitable option for you, in terms of both usability and price. In this article, we focus on eight of the devices that could prove to be a well-received gift this Christmas.
Real Spy Gadgets At Affordable Prices
Every item that features in this article – and indeed every device that is available through our store – is a real spy gadget. You won't find an item that is purely aesthetic or decorative, as each of our products has the ability to either record sound, capture video, track or monitor or counter those who are spying on you. In addition, gone are the days of spy technology costing an arm and a leg.
With the technology now widely available to all, instead of just surveillance professionals and law enforcement personnel, spy gifts can now be bought at a fraction of what they used to cost. At Spy Equipment UK, we not only pride ourselves on the quality of our devices, but the fairness of our competitive prices as well. So, read on to discover real spy gadgets containing some of the most advanced spy technology, available at some of the best prices!
Fitness Voice Recorder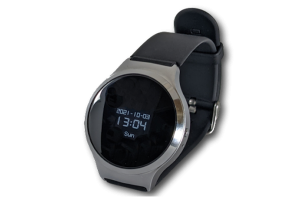 Starting with one of our latest additions to our online spy store, the Fitness Voice Recorder. Whether the recipient likes to keep fit or they have other outdoor hobbies, the fitness watch can also provide them with a means of recording people around them. When you look at this sleek sports watch, do you see anything untoward? No one will be able to tell that this is a voice recording device as the recording unit is completely concealed. This potential spy gift is not only extremely easy on the eye but it's also very practical and won't put the recipient in danger of being exposed!
Bluetooth Voice Recorder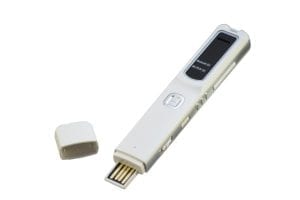 If you purchase the Bluetooth Voice Recorder as a gift this Christmas, you really are providing two presents in one. The Bluetooth Voice Recorder not only has the ability to record audio in the area of deployment but it also doubles up as a phone call recorder. This really would be a truly unique real spy gadget to give this Christmas, as there is no other device out there that can offer both room recording and mobile phone call recording in a single unit. Another noteworthy feature of this device is its ability to allow users to record and playback files on the device itself. Don't let this spy gadget evade their Christmas stocking!
Executive Voice Recorder Spy Pen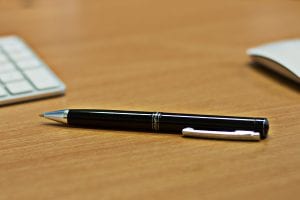 Picture their face when they open this gift on Christmas Day. "A pen?", they may ask. Or they may pretend to be happy about what's inside the wrapping paper. Now picture their face when you reveal that it is in fact an Executive Voice Recorder Spy Pen! Having said that, if they do want to write with it, they can! The product is a fully functional writing pen and has been adapted to record voices and background audio. Just one of a few spy pen offerings from Spy Equipment UK, the executive is a real spy gadget that will excite those who love technology.
Desktop Charger Camera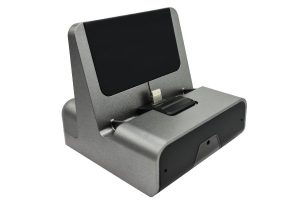 Onto the Desktop Charger Camera, a product that is a massive hit with our customers all year round. The recipient can set this up in their home and office to help protect themselves or to gather evidence, if they suspect something is going on under their nose. The Desktop Charger Cam has many features, some of which are mentioned below:
WiFi and IP capability
Compatible with iPhones and Android phones
Motion detection
Watch recorded files back on free apps – no specialist software required
Fast start up as it just requires plugging into the mains
Bluetooth Speaker Camera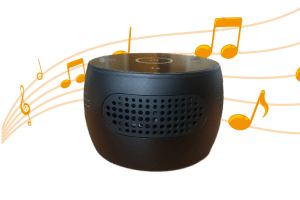 This fully functional speaker is a fantastic Christmas gift even without the ability to record crucial footage! Add in the fact that it has a diminutive spy camera concealed inside and it becomes a next-level present. The popular Bluetooth Speaker Camera is Wifi and IP enabled, so you can monitor a feed through an app on your smartphone. Through remote monitoring, the chances of being found out whilst using this device are very slim. Does someone you're buying for have a speaker on their list this Christmas? If so, add a layer of security to the gift by purchasing this real spy gadget.
Spy Watch Camera Recorder HD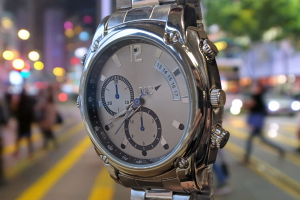 Another body-worn solution, the Spy Watch Camera Recorder HD is a fantastic piece of equipment and it also looks great. How cool would the person you're buying for find it if their new watch could actually capture video? The level of coolness surrounding this real spy gadget multiplies when they find out that it has infrared capability and therefore can record footage in the dark. On this advanced spy product, the infrared lights cannot be noticed with the human eye alone. In addition, the device also has a water resistant microphone. All of these features add up to make it not far off a gadget that would be used on the big screen, by a certain Mr James Bond!
Spy Camera Glasses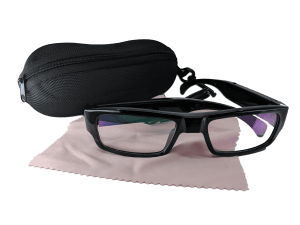 The next top spy gadget Christmas gift idea comes in the form of these Spy Camera Glasses. Suitable for both women and men, this product could make the perfect Christmas present. If you are considering giving this for Christmas, here's some information about its features:
Takes HD video as well as audio and images
Can record 75 minutes worth of video on a single charge
Easy to use – made possible by 'plug and play' technology
Comes with 8GB memory as standard with the option to upgrade to 32GB memory
5 Megapixels CMOS camera sensor
Micro Tracker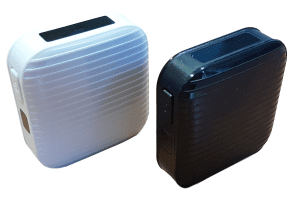 Has a loved one or friend alluded to the fact that they are in a sticky situation? Are they reluctant to accept your help directly? If so, consider giving them a Micro Tracker this Christmas. This tiny tracker can be attached to their person, in their car or in a bag and will help to ensure their safety. The recipient simply has to keep it on them or in the vicinity of their surroundings and you'll be able to see exactly where they are. With GPS tracking technology and a location report being delivered every 20 seconds, the Micro Tracker provides you with the opportunity to act if something doesn't seem quite right. You'll be able to keep track of your loved one through an app on your mobile or computer.
Merry Christmas From Us All At Spy Equipment UK
A very Merry Christmas from our team at Spy Equipment UK. If you do decide to give a real spy gadget of ours as a present this year, we hope you get the reaction you anticipate from the recipient! If you have any questions about any of our spy products, please contact us. We are here to answer any queries you may have and to spread the Christmas joy over the phone, by email, on our live chat or in response to a contact form!