Discreet Spy Equipment To Monitor Elderly People's Care
It can be worrying for people when they have to leave their elderly relatives in the care of someone else. The aid of a live-in carer or assisted living is a huge help for many families, but there is always a concern when leaving your loved one in their most vulnerable state – monitor the level of care your loved ones are receiving with our spy equipment.
Whilst we'd like to constantly be there for them, it's not always possible to do so and so knowing that the external help is providing the best possible care is very reassuring. Fortunately, with the spy camera technology available today, monitoring these situations has never been easier. Spy Equipment UK offer a range of discreet, yet effective devices that can be used to put your mind at ease.
Discreet Spy Equipment Solutions
Whatever your concern regarding the care of your elderly relative(s), you can monitor things with a number of spy devices. From hidden audio recorders to WiFi spy cameras, every moment of your loved one's care can be carefully reviewed and stored for future use, if necessary, so you can put your mind at ease or detect a problem to solve as soon as possible.
At Spy Equipment UK, many of our devices are sound or motion-activated – perfect for ensuring that you don't miss a thing. Additionally, we offer a number of devices that can go completely undetected, discreetly hidden in everyday objects, so you can monitor the care as it truly occurs. Our team of experts at our Coventry based office want you to provide the best solutions for your individual requirements. Read on for more information about our easy to use products.
Air Freshener WiFi Camera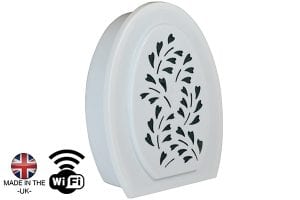 The Air Freshener WiFi Camera is a very popular hidden camera that we offer here at Spy Equipment UK. It produces HD video footage and can be viewed remotely from a computer or smartphone so you can see what is happening in real-time should you need to. This device also records footage so that you have a record of everything.
Being concealed in such an everyday object makes it highly suitable for monitoring an elderly relative. It's motion-activation also ensures that the device is only recording whilst something is happening in the room, which keeps the battery running for longer. What's more, the product itself is highly discreet and quick and easy to assemble.
We also offer an Air Freshener Audio Recorder which is voice-activated for when you don't require video footage.
DAB Radio WiFi Spy Camera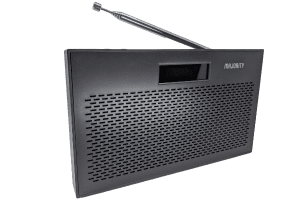 Another of our hidden cameras is the DAB Radio WiFi Spy Camera. Also hidden in an everyday object, this radio camera will blend seamlessly into your loved one's room, and to make it even more undetectable, it also works as a radio. As with the Air Freshener WiFi Camera, this device can be remotely viewed from a computer or smartphone at any time and it will record logs of movement in the room.
Offering HD quality and 32GB of storage space, this main-powered device is perfect for the regular monitoring of your elderly relative's care.
HD PIR Camera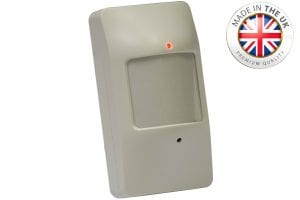 This HD PIR Camera is the perfect way to monitor an entire room without arousing suspicion as it can get a good view of everything from the corner of a room, whilst remaining completely undetected. With a simple installation process, the hidden camera is mains powered but has a battery back-up in case of a power cut. These features, with the ability to switch between day and night modes, make this device suitable for capturing the care of your elderly relative in all circumstances.
Mains Socket Voice Recorder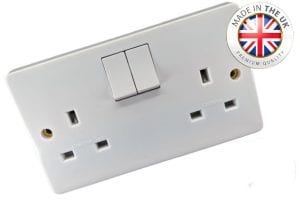 For another undetectable solution, this hidden audio recorder seamlessly blends into the room as it has been designed to look exactly like a standard power outlet. Our Mains Socket Voice Recorder is the ideal way to covertly monitor conversations in an entire room as its sensitive microphone can pick up sound from 10 metres away.
With time and date logging on each recording, this product is highly suitable for monitoring situations that you can't be present for. Not only that, but it also has the ability to store up to 288 hours of footage and the battery can give up to 76 hours of recording time.
Put Your Mind At Ease With Spy Equipment UK
Whether you're looking for a hidden camera to monitor the daily care routine for your elderly relative or a listening device to monitor conversations, look no further than Spy Equipment UK. Our wide range of products are discreet and undetectable, making them perfect for this kind of covert surveillance. Get in touch with our knowledgeable team today to discuss your requirements so you can put your mind at ease.