Introducing New Spy Cameras & Voice Recorders For Covert Surveillance
Spy Equipment UK has released three new covert surveillance devices, meaning you can conduct spy operations in more environments than ever before. Our new products feature two discreet spy cameras and one hidden voice recorder. In this article we'll introduce these three great new products, and explain why they're a valuable asset to any spy gal/guy's collection.
Smartwatch Style Spy Camera – £279.60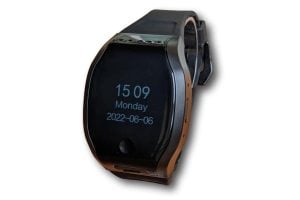 The Smartwatch Style Spy Camera fills a previously empty niche in our range of body worn hidden cameras. Before now, our camera watches only came in a traditional analogue style. This certainly allowed the user to feel like the smartly dressed 'spy', seen so often in entertainment media, but sometimes isn't ideal for all scenarios and environments. There are plenty of occasions where someone needs to dress more casually but still gather quality video evidence, and unfortunately, a very smart looking watch may stand out that little bit too much with a casual outfit.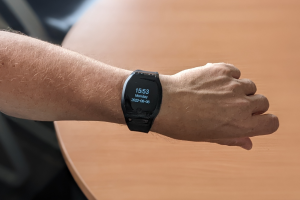 The Smartwatch Style Spy Camera was designed to fulfil exactly that purpose, and provide you with a hidden camera solution that works in nearly any environment or outfit. With smartwatches becoming an increasingly common sight on people's wrists and each offering a plethora of cool features, this camera watch will blend in seamlessly. Even if you've got a particularly curious mark who's intrigued by your new watch, the Smartwatch Style Spy Camera will stand up to even close scrutiny, keeping perfect time like any other digital timepiece.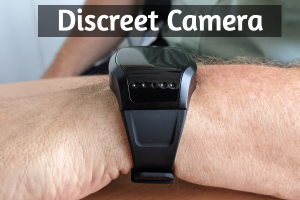 To help you keep your cool when wearing this spy camera, the device has been developed to be as easy to use as possible. All it takes to turn recording on and off is a press of the button on the side of the watch, and discreet icons allow you to easily keep track of its battery life and status of the SD card. Moreover, the spy camera itself has been cleverly positioned in the top of the bezel, rather than the face. This means you can keep a neutral stance while still recording perfect video, allowing you to even forget that you're wearing a spy device at all – until you view the recordings later.
Tissue Box Voice Recorder – £210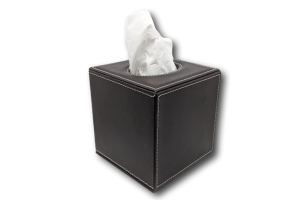 The best listening devices should fit into their environment without attracting the slightest bit of attention. Not necessarily something that should be hidden from view entirely, but something that stands out in plain sight and yet arouses no suspicion at all. The Tissue Box Voice Recorder fulfils this role excellently. If you happen to be reading this article in your office, there's a good chance you have a tissue dispenser on your desk right now. Ask yourself, how long has it been sitting there? When was the last time you even acknowledged it?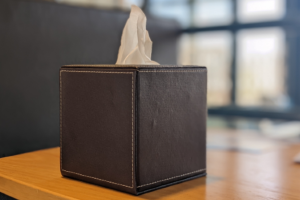 The brilliance of this listening bug is that it can be easily placed in plain view without drawing suspicion, allowing you to place it close to your surveillance target and gather all the evidence you need. As you might expect, given the quality of our other products, the Tissue Box Voice Recorder is perfectly functional as a tissue dispenser. All you need to do is purchase your preferred brand of tissues and the device becomes something completely innocuous that looks like any other knick-knack in the home or office.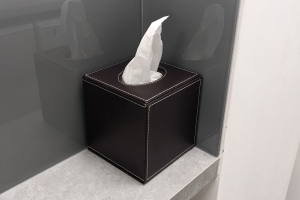 The microphone is positioned very low down on the box, hidden in the stitched effect line and thus nearly impossible to spot even if you know what to look for. It is highly sensitive, picking up sound in a radius of at least eight metres. Powered by an internal 1000mAh lithium battery, it can remain powered for up to 152 days in standby mode, and can remain in recording mode for 144 straight hours. Because this device is voice activated, it doesn't waste any charge that it doesn't need to, meaning it can remain in place surveilling a room or space for weeks at a time.
Decorative Plant Spy Camera – £270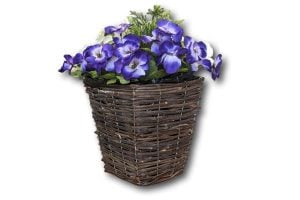 The Decorative Plant Spy Camera is one of the new spy devices we're most excited about. As much as the creative DIY detective can surveil a huge number of different environments with our spy gadgets, there are certain locales that are quite difficult to hide something in. Key examples include hallways, passages, and other building connecting rooms. That realisation got us thinking; What item would fit in that kind of space? A fake plant was the answer. Even if there were none in the space previously, the appearance of the Decorative Plant Spy Camera could easily be overlooked as an attempt to liven up a boring space.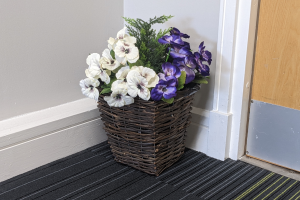 The beauty of this design is that it also fits in nicely on a porch, windowsill, or any other entrance area, as well as being perfectly suitable in an office or anywhere else in the home. The camera system uses two pinhole cameras to gather video recordings. One low-power spy cam that detects motion and a second, HD spy camera that has a wide angle and detects motion within 4-7 metres in front of the lens. Both of these are hidden discreetly in the basket weave, making them very difficult to spot while providing a perfect view of its surroundings.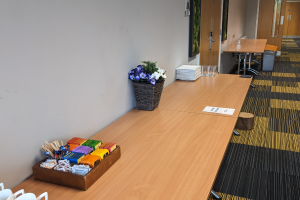 The Decorative Plant Spy Camera has three recording quality mods, allowing you multiple options for your surveillance operation. The highest quality recording mode requires 3GB for each hour of video recorded, whereas the medium and low quality settings will provide lower resolution video but allow for longer stretches of recording before the internal SD memory card becomes full.
However, there is also an overwrite setting, meaning the spy camera can lie in wait for a particularly noteworthy incident to occur. In addition, this spy cam is able to handle low light while still providing clear recording, and will switch to this mode automatically. This means the device can be left in place round the clock while still acting perfectly as covert surveillance equipment.
New Spy Gadgets At Spy Equipment UK
At Spy Equipment UK, we are always looking to expand and refine our stock of premium spy devices to help fulfil the surveillance needs of our customers. Whether it's a manager uncertain he can trust his employees, someone worried that they have a cheating partner, or anything in between, we are always seeking to help people gather the evidence they need.
If you would like to learn more about these new spy devices, or need advice on any of our other products, please contact us on 024 7601 0588 or by email at [email protected]. One of our expert staff will be happy to answer any questions you may have with the utmost discretion.