New Spy Cameras for 2014
Spy cameras are constantly improving. At Spy Equipment UK, we match the innovation behind advances in spy camera technology with our always-expanding range of products. An increasingly high-paced lifestyle necessitates truly superior hidden camera devices. That is exactly what we can offer you with our new releases for 2014. Here are our top picks of spy cameras for 2014.
Spy Cameras in 2014
Advanced spy cameras have never been easier to come by and use. Here at Spy Equipment UK, we provide a multitude of different cameras, from body worn spy camera to portable hidden cameras. The type of cameras in our range may differ but the results are always the same. Crystal clear video footage with the majority of products also recording high quality sound to accompany it – we hope you find what you are looking for in our spy cam range but, if you need some assistance, we are always here to provide a helping hand. Let's get onto 5 popular spy cameras that we sell at Spy Equipment UK.
DAB Radio WiFi Spy Camera – £449

Many spy cameras on the market force users to choose between 'live' viewing and storing of footage. This is no longer the case with our DAB Radio WiFi Spy Camera. A stylish radio on the surface and a powerful wireless internet camera in reality, there is nothing out there like this device. The camera is hidden in the front grille of the radio, in a natural position enabling it to capture activity in the room, and is difficult to see even with detection devices.
A motion activated secret spy camera with full sound recording, our DAB radio camera stands out due to its superior image quality – no need to worry about pixelated footage here. Most similar products will only allow you to view footage if your recorder is connected to the same WiFi network as the device, which means you would have to be in the same building.
Our camera provides great HD image and sound quality that you can access from any WiFi signal in the world via a laptop or smartphone, be it in the next room or thousands of miles away. There are no sounds, lights, or any other kind of giveaway signs. Getting the footage you need has never been easier.
Day / Night WiFi CCTV Camera – £155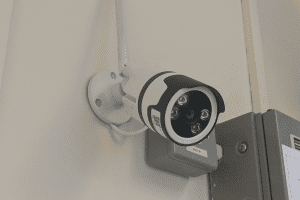 No expertise necessary: this Day / Night WiFi CCTV Camera can be installed by even the most technologically challenged. We offer you a complete system with 4 digital wireless CMOS CCTV cameras and a portable 4 channel wireless receiver and recorder built into an LCD display tablet. The cameras also shoot in infrared so you can capture footage 24 hours a day. Although many other CCTV systems function on analogue bands, which typically suffer from interference, and allow anyone with an analogue receiver to view images within transmission range. Our system, however, works off the 2.4GHz digital frequency band, offering you complete security with a the 300 metre transmission range. The system includes a 32GB micro SD card with a number of recording options. You can rest assured your property is protected by the highest quality of CCTV system on the market with our new security cameras system.
Sports Spy Watch Cam / Recorder £135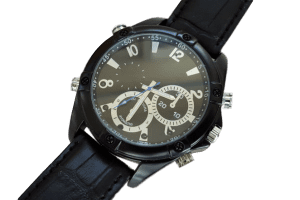 For ceaseless recording capabilities able to be utilised everywhere, not to mention serious style, our new Sports Spy Watch Camera and Recorder is the perfect portable spy device. Look impeccably suave whilst surveying your surroundings with this fully functioning watch. Featuring an undetectable HD camera embedded in the face and an audio recording system inside with a 16GB storage capacity able to store hours of visual and audio recording. Whether you want to record footage in a meeting, conversation or for fun, no other body-worn watch camera functions at such a high level. Hidden behind a screw-off button is a specially-made USB port for uploading footage to your computer.
As is this wasn't enough to set this product a cut above other hidden watch cameras, our Sports Spy Watch also has an infrared capacity. This means it can record in very low light conditions for documenting 24 hours a day. Using IR ranges not visible to the human eye, no one will be able to detect the watch recording. Even better, the microphone (handily disguised as a button) can be capped so it even works under water!
Tiny Black Box Spy Camera System £135
For situations where you want to make your own concealment for a spy camera, the Tiny Black Box Spy Camera System is perfect. As the name suggests, it is very small, at 85 x 45 x 20 mm, so can be hidden between books, or inside another object. In an ever-changing world, having a camera that can be disguised in many ways is indispensable. Size can be deceiving, and this camera is very technically advanced. It can record at very low light to be used as a night vision camera, and switch between standard and low light modes automatically.
Battery powered, it records in clear 720p HD quality, and offers five recording modes to be programmed to suit any situation. All you have to do is switch it on, and then it can record for 10 straight hours or stay on standby for 90 days, with date and time stamps available. This small hidden camera is perfect for home, office, or entertainment purposes. If you're looking for the most discreet, fuss-free and adaptable hidden camera, you're in the right place.
Spy Clock Camera System £199
As more people become aware of covert cameras in 2014, spy camera design must progress. To deploy a hidden camera into different locations without detection can be difficult. A table top digital clock camera is a great option for this, and our sleek brushed aluminium Spy Clock WiFi Camera is the best of the bunch. With a completely inconspicuous and stylish design, this clock functions as such whilst incorporating the abilities of a motion detection pinhole colour camera. In fact, the device can be set to continuous record if desired. Fully discrete, the WiFi spy camera features an SD slot behind a removable cover on the back of the clock that accommodates up to 32GB cards.
The mini video camera and a low light illuminator are hidden in the front face of the clock. This product is incredibly versatile – it can be connected to mains power for standard use, and can also run off rechargeable battery power for times when this is not an option. With this Spy Clock Camera, you will gain not only an all-around amazing covert camera but also a new accessory for your home or office with powerful reach in getting you the information you need.
Wall Clock Camera / DVR – HD £219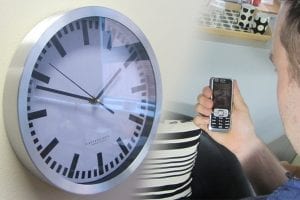 This simple but brilliant Wall Clock Camera DVR/HD is ideal for easy home and office use. The clock's face contains a tiny pinhole camera that can record the scene it faces which is virtually impossible to see. What's more, the recording system and rechargeable lithium battery is concealed entirely in the back of the camera for ultimate unrivalled discretion. The clock camera can record for up to 5 hours in one stretch, and is motion-censored, recording for five minutes until further motion is detected, to same energy and recording time, whilst ensuring the data does not become corrupted.
The camera photographs and records in HD, with a 32GB storage capacity to hold your footage to be played back once connected to a computer with the USB cable. As no LED or sound shows recording is in process, this completely unassuming clock is a must for domestic and business use that no one could guess at.
Why Choose Us?
At Spy Equipment UK we want you to shop with ease and confidence. No competitor website provides an equal level of professional support throughout the purchase process. Our advisors are professional ex-policemen and private investigators, ready to advise you. We here to help you with practical advice for your individual spy needs. We are the only website who tests all its products before sale. This ensures that every item is of a high working standard.
When you have bought your new cutting-edge spycam using the most secure payment systems available, the camera will arrive quickly and in discreet packaging. Spy Equipment UK really cares about your spying problems, and so we offer all customers an unrivalled aftercare support system. We are even happy to be visited by customers upon appointment!
With the highest spec equipment on the edge of 2014 surveillance technology and expert advisors, we are ready to serve all your spy camera needs. Talk to us about ideal spy cameras.