Christmas Advent Calendar 2021 – What Could You Win?
Christmas is always a special time of the year, a time for giving, receiving and spending time with loved ones. As we always are around the festive season, Spy Equipment UK is in the mood for giving! So, what could you win in the 2021 Christmas advent calendar competition? We are excited to reveal that the interactive competition is running again this year, following the successful return of our Christmas advent calendar in 2020. At Spy Equipment UK, we love seeing people win prizes at no cost to them whatsoever and this year will be no different as our free daily advent calendar competition is set to get underway.
How Our Advent Calendar Competition Works
Entering our advent calendar competition could not be simpler. There's no drawn out, convoluted process. Instead, entrants are able to enter their name into the draw in a matter of seconds and, what's more, with 25 prizes up for grabs, there is ample opportunity to walk away with a prize! Those that have entered this particular Spy Equipment UK competition in the past will be familiar with the process but, for the first timers, here's how our advent calendar giveaway works.
Access the advent calendar competition page
Fill out the form by inputting your name, email address and postal address. We will need this information to contact you if you are a lucky winner
After completing the form, you'll see the advent calendar appear
Click on the relevant date to see if you have won today's prize
Return to the advent calendar page each day to click the right date and see if you have won the prize that day (you won't need to fill out the form each day, just on the first day you enter)
You can only enter once per day. It's that simple, enter in just seconds and find out immediately if you have won!
A Sneak Peak At The Prizes On Offer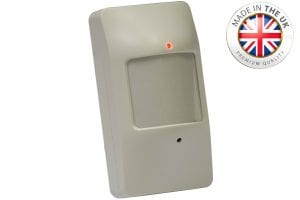 As mentioned, there will be 25 prizes on offer and a prize will be won each day, starting from the 1st December. Out of interest, you can see who won which prizes on previous days by checking back to the advent calendar. This year, we have some funky gadgets and real pieces of spy equipment. The prizes can either be used by the winner or gifted to someone this festive season. Below are just eight of the 25 prizes we will be giving away – we have to keep some level of mystery with the prizes, we are a spy company after all!
Toy Story Watch
Guitar Sound T Shirt
Spy Camera Glasses
LED Gloves
Hugz Deluxe Slanket
GPS Asset Tracker
Champagne Bottle Party Popper
Inflatable Roller Wheel
Looking For A Spy Christmas Gift?
If you are looking to buy someone a real spy gadget this year as a gift, you are well and truly in the right place! As a company that develops the latest spy technology through the manufacturing side of things and distributes the products to resellers, we are best positioned to provide spy gifts in 2021. Below are some of the most recent and advanced spy gadgets to hit the shelves in recent times.
Coffee Cup Camera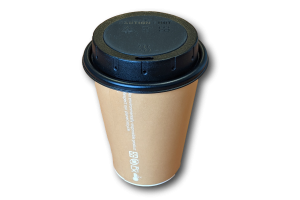 The Coffee Cup Camera is obviously a device that can be used in any domestic setting, since it literally just takes the appearance of a regular coffee cup. The only difference between this coffee cup and a coffee cup you would find in a store is the 1080p high definition camera system concealed within the specially designed lid. Record footage and gather evidence without as much as raising a single eyebrow hair follicle.
Fitness Watch Voice Recorder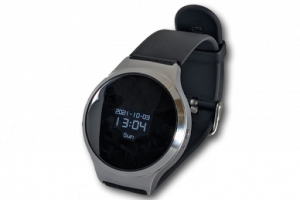 The most recent product to be unveiled to our customers, the Fitness Watch Voice Recorder is a sleek item that has supercharged capabilities. The device has the ability to record up to 30 hours of recordings without being re-charged and can pick up sounds from a whopping 6 metres away. Whether you enjoy going on runs and getting on your bike or not, this powerful device can have a big impact on the recipient's life.
4G Outdoor Camouflage Camera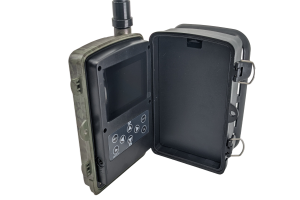 Another new piece of spy technology available through us is the extremely well received 4G Outdoor Camouflage Camera. This device has true day and night recording ability whilst its multi-shot mode (up to 9 photos per detection) ensures that movement is captured in a variety of ways. The device is totally discreet and easy to use, making it ideal for those who don't have a ton of experience with real spy gadgets but are in search of a solution.
Have A Fabulous Christmas In 2021 & Good Luck!
From the entire team at Spy Equipment UK, we hope you have a magical Christmas and the very best of luck in our Christmas advent calendar competition. If you have any questions for us, whether it's about the competition or the spy technology we sell, please give us a call on 024 7601 0588, at a time that suits you.