What Is A GSM Listening Device?
With GSM technology, the most inconspicuous household items can also function as a covert listening device. Whilst commonly used by law enforcement, intelligence services and private investigators across the globe, these listening devices can also be a great solution for anyone needing to gather valuable information quickly and discreetly.
In this article, we will provide an overview of the inherent features of GSM Listening Bugs, as well as their advantages and common applications, to help you decide whether they are a suitable surveillance solution for your particular circumstances.
What Is A GSM Listening Device?
GSM, or Global System for Mobile Communications, is a digital cellular network technology used by people around the world. GSM listening devices will use this technology to pick up audio signals from nearby conversations, which are then transmitted back to the user's receiver.
GSM listening devices enable audio recording without the presence of the user. This technology is usually used for security and intelligence-gathering operations, such as eavesdropping on potentially incriminating conversations. GSM listening devices have become increasingly sophisticated over time, with all now featuring advanced auto-answering and wider listening radiuses with the use of increasingly sensitive microphones, that also produce better audio clarity.
The Advantages Of GSM Listening Bugs
Due to their affordability and versatility, the use of GSM listening devices has grown rapidly in recent years. Some of their notable advantages include, but are not limited to:
Accessibility: GSM listening bugs leverage the international cellular network, so providing there is 2G or 3G phone service, these devices can be accessed and controlled from anywhere in the world. This means that users can record audio footage in real time without having to physically be at the scene of the recording.
Covert design: These devices are typically disguised as everyday household items that are unlikely to raise suspicion, for example a GSM Calculator Listening Device or a GSM 4/6 Gang Extension Plug Bug
Ease of use: The device is simply activated by calling the phone number attached to the inputted SIM card.
Affordability: Due to their affordability, GSM listening bugs are a popular listening device. Considering the capabilities of these devices, many of those available are under £200, which makes them a more accessible option for non-professionals looking for a quick but highly effective surveillance solution.
GSM Listening Devices From Spy Equipment UK
Spy Equipment UK offers an extensive range of GSM listening bugs, which can be used in a variety of situations. Here are some of our bestsellers:
GSM Double Wall Socket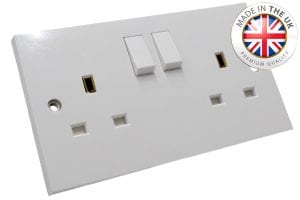 Probably the most popular GSM listening bug in our range is the GSM Double Wall Socket. Due to most households and offices having multiple wall sockets around each room, this fully-functional listening device will subtly blend into any environment without being detected. Some of its key features include:
It can be installed in place of an existing socket, meaning it will be permanently powered
High-quality audio listening capability
Sensitive microphone that will pick up normal speech level sounds within an eight metre radius
Supplied with an operational EE SIM card
GSM Car Bug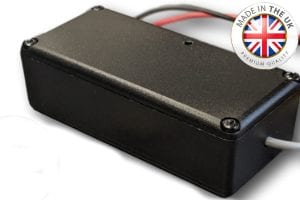 For those needing to discreetly listen into conversations whilst on-the-go, from anywhere in the world, the GSM Car Bug is another great option. The bug has been purposefully designed to be hidden and hard-wired inside any vehicle, without chance of detection. Some of its benefits include:
Superb audio quality with external extended microphone
Fitted with an internal lithium ion rechargeable battery pack which is attached to the vehicle's battery for charge. This ensures that the bug will remain switched on when the vehicle battery is disconnected for a short period of time.
Automatic call-answering system
No lights or sound alerts when in action, to ensure it doesn't alert the driver to it's presence
Supplied with a SIM card – no credit is required to receive calls, unless the vehicle is in another country
GSM Black Box Listening Bug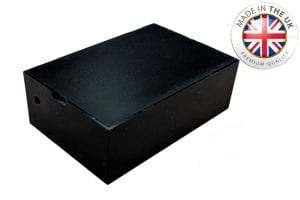 The GSM Black Box Listening Bug is a small, standalone listening device that can be installed surreptitiously in almost any setting without being noticed. Some of its impressive features include:
In-built sensitive microphone will listening into conversations up to eight metres away
Long battery life: the internal lithium ion rechargeable battery will provide up to eight hours of listening time
Rechargeable battery
Discreet, very versatile design
GSM listening bugs' utility as a powerful resource for gathering information makes them an attractive option for those looking to keep tabs on individuals or groups without tipping off those being monitored. Nowadays, we are seeing GSM Bugs fill the audio surveillance gap left when FM and UHF bugs were banned, as their features become more advanced.
When Might You Use A GSM Listening Bug?
GSM listening bugs are a hugely versatile type of listening device, as they can be effectively deployed in a number of circumstances, for example:
For criminal investigations – GSM listening bugs are a great way of gathering live, incriminating intelligence that enables immediate action or directs further investigation. These devices do not need to be carefully thought out in terms of placement, so investigators can use them as a quick, accurate surveillance method.
To protect your loved ones – for those wanting to monitor the care of a vulnerable family member, for example an elderly person or a child, a GSM listening device is ideal. They can be discreetly hidden in any room in the house or disguised as an everyday item, to keep them completely under-the-radar.
To keep tabs on employees – if you are a business owner and you want to monitor your employees' productivity, these covert listening devices could be placed around the office, to ensure they are acting appropriately. They can also be used to help identify future training needs.
To monitor high-value assets – Should a high-value asset, such as a company car or van, ever go missing, using a GSM listening bug is an effective way to gather information on or track the offender.
Talk To Our Experts About GSM Listening Bugs Today
If you are interested in any of the GSM listening bugs mentioned within this article, or perhaps another from our extensive collection of listening devices, please contact us today via email [email protected] or by phone on 024 76 010588 and our team will be happy to advise you on the most suitable listening device.
Spy Equipment UK always operates with complete discretion and our customers' confidentiality is a priority for us. Get in touch today if you'd like to find out more about us, or our experience within the surveillance industry.