5 Of The Smallest Pieces Of Spy Equipment
Over the years, spy equipment products have become smaller and smaller in size. As a result, devices have become more covert and more effective. Now, in 2021, certain pieces of spy equipment are minuscule, making them ideal for taking on the go or planting in the most discreet areas.
Welcome to our guide to five of the smallest pieces of spy equipment available today, in which explore devices that you can buy directly through our website. From mini spy cameras to slender voice recorders, below are some of the smallest devices of their kind that you will find.
Providing The Tiniest Spy Equipment – UK Manufacturer
At Spy Equipment UK, we take pride in the fact that we manufacture in excess of 40% of the devices that you see on our website today. We are a trusted UK manufacturer in the spy industry and therefore have resellers that also sell our impressive spy devices. Our team makes it their mission to be as innovative as possible when thinking of new devices and as efficient as possible when it comes to manufacturing the equipment itself. This is how we end up with some of the tiniest and highest quality spy equipment out there. Before we take a look at some of the smallest spy equipment in our range, consider familiarising yourself with our list of Spy Equipment UK made devices and resellers.
Micro Tracker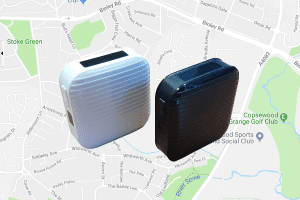 The smallest piece of tracking equipment is the sophisticated Micro Tracker. This device is a phenomenal asset tracker that can protect some of your valuable assets. The Micro Tracker has the ability to track and monitor people, packages, bags and anything else valuable that it can be concealed in or attached to. Here are some of the key features of the asset tracker, which make it such a sought after tiny tracker:
The device weighs just 22 grams
It features an omni-directional SiRF Star III GPS antenna
The device also contains a quad-band GSM engine, which provides worldwide capability
Up to 3 days of battery life
The Micro Tracker has the ability to track via GPS, LBS and WiFi
It also has full Google location mapping, including 'Street View'
Tiny Voice Recorder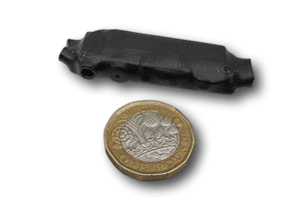 A relatively new addition to our range and the smallest piece of spy equipment across all our ranges, the Tiny Voice Recorder is a device that can be deployed almost anywhere, due to its diminutive size and nonchalant appearance. In a coat, briefcase, rucksack, trouser or shirt pocket, the tiny voice recorder can be hidden in and transported in a variety of larger items. The device has no 'switch on' button, instead it is turned on by removing the supplied magnet. There is a red light, which shows upon start-up, but this quickly desists to ensure covert use. Paradoxically, this clever piece of mini spy equipment has some big features that make it a powerful tool!
The Tiny Voice Recorder, which weighs just 9 grams, has a recording memory capacity of 288 hours. What's more, it also has a sensitive microphone that can pick up voices from up to 10 metres (33 feet) away. These features make this tiny voice recorder a unit with terrific ability to collect audio for evidential purpose or for future listening. Wish to learn more about this device? Discover our article, in which we introduce the Tiny Voice Recorder.
USB Mains Charger WiFi Camera
Onto the ever popular USB Mains Charger WiFi Camera. This device is a fully functional mains charger with a twist. The twist is that it actually contains an intelligent, tiny WiFi camera. This device is suited to those that require long term deployment, since it is powered permanently by the mains supply. If you are looking for a device that records footage and audio at the same time, is conducive to any domestic or office environment and is easy to carry around, look no further than this mini spy equipment solution. This device has the following standout features:
The plug has dimensions of 50 x 50 x 25mm
More than one camera can be added onto the monitoring platform associated with this device – in fact, up to 20 cameras can be displayed at once
The platform is password protected
Windows, Mac, iPhone and Android compatible
32GB memory card is pre-installed in the device
Bluetooth Covert Earpiece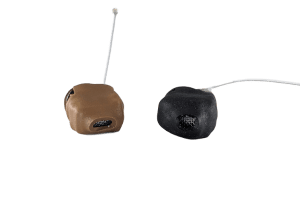 This device is a tiny earpiece that is commonly used by private investigators and security consultants, as it is almost indeterminable once placed in the ear. The Bluetooth Covert Earpiece is also used by many stage performers, university lecturers and magicians, as it provides a means of receiving prompts discreetly. In addition, the earpiece also has two-way communication and a built-in microphone, which allows the user to talk with someone on the receiving end.
This earpiece is not to be confused with cheaper versions of this product, as the upgraded Plantronics transmitter provides magnificent capabilities. To use the Bluetooth Covert Earpiece, the user will require connection to a Bluetooth enabled mobile phone. Lastly on this particular tiny spy solution, it comes with the earpiece, a miniature cell battery, a bluetooth neck loop, a charge cable and a magnet.
Car Key Voice Recorder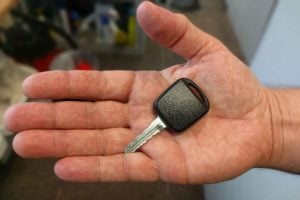 Last but not least is one of the tiniest pieces of spy equipment that masquerades as a car key. This small voice recorder disguises as a car key, but does much more than just open and close a car door. The Car Key Voice Recorder has the ability to pick up voices and sounds from up to 8 metres away and is one of the cleverest recorders of its kind. Even when inspected thoroughly, the Car Key Voice Recorder simply gives no indication that it has a recording device hidden within. Here are some standout features of this device:
Simple activation – to start recording, all you have to do is push a button
Straight record time of 7 hours on a single charge
Total record time on a single charge is 18 hours
Recharges in 90 minutes or less
This extremely lightweight and small piece of spy equipment has dimensions of 70 x 32 x 10mm
Compatible with Mac and Windows
Order The Smallest Spy Equipment Online Today
Has any of the small pieces of spy equipment featured in this article piqued your curiosity? Have you seen a device that can be of use to you? You can order all of these devices online through the Spy Equipment UK website, just simply follow the link under the respective product section above. You'll receive free UK delivery and same day dispatch, if you have ordered by 3:30pm. If you have any queries about the devices featured in this article or how they could potentially be used by yourself please contact us at a time that suits you.