Advantages Of Having Surveillance Cameras In The Workplace
With the UK slowly returning to normality after the easing of lockdown restrictions and employees being welcomed back into workplaces up and down the country, we assess the benefits of having spy cameras in the workplace. For business owners, installing surveillance cams around the office, or whatever type of your working environment it may be, can help ensure that the company is performing to the best of its ability. In this article, we run through four key benefits of surveillance in the workplace and take a look at some of the devices that may be suitable.
4 Benefits Of Workplace Surveillance
It has been a difficult and uncertain time for businesses in most industries, with Covid-19 preventing business from going ahead as usual or bringing a halt to business altogether. However, now that vaccinations are being administered, we are all starting to see the light at the end of the tunnel.
Surveillance cameras can help ensure your business is achieving the level of productivity that it requires in order to be successful, especially in the wake of the global pandemic. Whether your staff have already returned to your place of work or you are anticipating the return of your employees in the near future, surveillance cams can play a role in ensuring the smooth running of your organisation. Here are four benefits of installing surveillance cameras in the workplace:
Encouraging A Productive Culture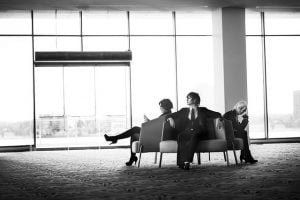 If employees know that internal surveillance cams are in place, they are more likely to provide an honest day of work and less likely to procrastinate. So, consider implementing such devices if you feel that your workforce are not being as committed to the job as they should be. In addition, you may also wish to introduce incentives for high output and outstanding performance. With these in place and the surveillance devices installed, employees are more likely to go the extra mile to reach their goals and even exceed them.
A Form Of Security
Surveillance cameras, whether placed on the exterior of the building or within the premises, provide an extra layer of security for you and your staff. When in place, you can monitor the video feeds to see who gains access to your workplace. Having surveillance cams around the workplace can make employees feel more comfortable, as they know that these security measures are in place to deter any trespassers or unauthorised personnel.
Preventing Workplace Crime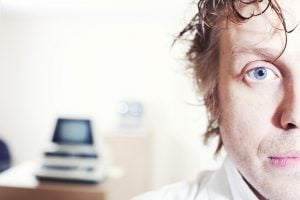 Tying in with an extra form of security, surveillance devices can not only prevent people from outside your organisation committing crimes, but they can also stop your own employees from doing so too. To ensure no employee theft is taking place and to be sure that you can trust individuals, you may wish to place hidden cameras in areas that may be of interest to a light fingered member of staff.
For more on how to prevent employees stealing from your business, discover our article Can You Trust Your Employees?
Preventing Harassment
Staff who do experience harassment in their working environment could be hesitant to come forward and report such behaviour, in fear of a backlash from the perpetrator or due to concerns about job security. Another reason why an employee may not report harassment is because they think it is not explicit enough for investigation. However, when surveillance devices are installed, the footage and audio speaks for itself.
Surveillance Cameras Appropriate For The Workplace
At Spy Equipment UK, we have a whole host of surveillance cams that are suitable for deployment in the workplace. Here, we feature four devices – some of which are outdoor cameras and others are more suitable for the home or workplace internal – which can be used to ensure productivity levels are maintained and to prevent crimes from occurring.
Air Freshener WiFi Camera – £282 (inc. VAT)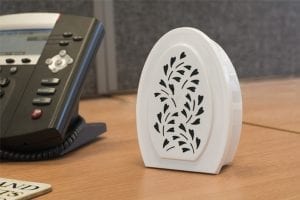 This is an evergreen product in our WiFi spy camera range and has been manufactured by ourselves here in the UK. A device that can be deployed in any part of an inside working environment, such as the main office, kitchen area or staff room. The device is a non-functioning air freshener with incredible capabilities. The spy cam is very well concealed, so even if someone was to take a good close look at the Air Freshener WiFi Camera, they wouldn't detect that it's a surveillance cam.
Day & Night WiFi CCTV Camera – £186 (inc. VAT)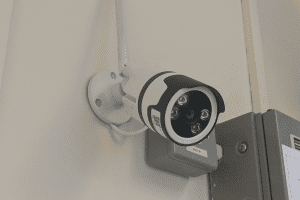 The ideal surveillance tool for external deployment. As the name suggests, this device will capture crystal clear footage throughout both the day and night. Whether your company is in the construction industry or an office-based industry, the Day & Night WiFi CCTV Camera can provide you with continual footage that will help you keep your workplace safe. This device can be remotely monitored from anywhere in the world. If you require a spy camera fitting service, to get this device set-up and running, please follow the link and get in touch.
Photo Frame Camera – £246 (inc. VAT)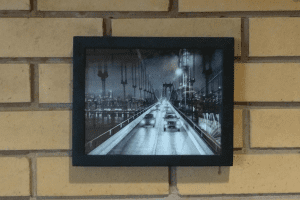 Do you have a nice picture that you wish to display in your place of work? Well, the Photo Frame Camera will not only allow you to do just that, but will enable you to capture clear video footage. The glass fronted picture frame would not look out of the ordinary in any indoor setting and is also sleek, providing you with the opportunity to add some aesthetics to the working environment. Especially when your chosen picture has been added into the frame!
4G Outdoor Camouflage Camera – £246 (inc. VAT)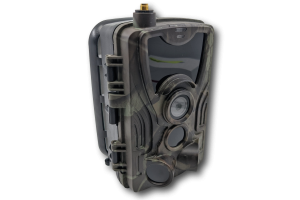 Lastly, we come to another outdoor surveillance camera, the all new 4G Outdoor Camouflage Camera. This sophisticated tool is fitted with the latest 4G outdoor surveillance camera and has a built in SD card recording system. With this device, you'll not miss a single thing that goes on in your work environment. The device can be set up in plain view of anyone who accesses the external front of your work area or, if your workplace is in a rural location, you could cleverly deploy the camera amongst trees and greenery.
Ensure Your Business Thrives – Deploy Surveillance Cams
The Spy Equipment UK team hopes that your business hasn't struggled badly through these unprecedented Covid times. If you have any questions for us about how surveillance devices could help your business succeed in the coming years, please don't hesitate to contact us directly. Above are just four of many suitable devices that can be deployed around your work area. For an overview of the products available, browse our site or seek our advice.