Bee Safe And Make Honey With Spy Equipment
Last week, two boys were arrested for vandalising a honey farm in the United States. The event created quite the buzz in the media causing the shocking news to since spread internationally. As a result, 50 hives were wiped out, killing at least 500,000 bees. The estimated cost of this incident was $60,000 (around £40,000). So, could this instance and similar occurrences and situations be stopped with spy equipment?
While the pair have been charged with criminal mischief, agricultural animal facilities offences and burglary, the owners of the beehives feel these damages could potentially put them out of business.
Their actions caused a stir worldwide, not only because bees are crucial to the survival of our planet, but also because it highlights the importance of high-quality surveillance and monitoring equipment when protecting our businesses.
Why Our Spy Equipment Specialists Want to Help
Instances such as the that mentioned above is why Spy Equipment UK would like to share some of its high-quality, easy to install security measures in this post, ensuring you are well-equipped to protect against theft and vandalism, whatever your business may be. On this note, our article Five Gadgets to Help Keep Your Business Safe also provides some great tips on how to protect your assets from such occurrences and scenarios.

Let Our Outdoor Spy Cameras be your Eyes and Ears
Outdoor spy cameras are a great way to monitor your business, even when you are not on the premises. Our 4G Outdoor Camouflage Camera sends live notifications to your mobile or email address with image updates attached. Commonly known as a trail camera, this particular spy camera is ideal for recording in high definition. Perfect for the outdoors, the Camouflage Camera is waterproof, discrete and features night-time operating capabilities. Perfect for monitoring beehives as well as other outdoor-based business.
Discover Our Top Outdoor Spy Camera Systems.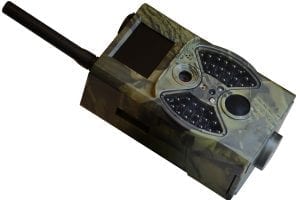 If your business is office-based, you may want to consider our range of WiFi Spy Cameras, included in the range is our Infrared WiFi CCTV Camera. A sleek design and high-quality definition make this spy camera perfect for your business needs. Easy to set up and install, this camera can be remotely monitored from anywhere in the world via computer or smartphone, giving you complete peace of mind.
Alternatively, catch thieves and vandals in the act with our Swivel Lens Wide Angle Cam. A versatile, compact spy camera that allows you to capture exceptional quality footage covertly. Whether you want to fit one inside your beehive or one in an office to keep an eye on important or confidential information, this is the perfect hidden camera for the job.
Why Choose a Spy Camera?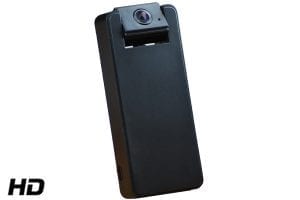 Media exposure of crime has led to an increase in the number of spy cameras being purchased worldwide. Whether you are looking to protect your business, track assets such as valuable paintings, jewelry, cars, etc., or your family and loved ones, high-tech surveillance systems are a powerful solution. Discover Spy Cameras: A Buyer's Guide for more information about this type of intelligent and evidence gathering spy equipment.
These versatile pieces of kit can be easily installed outdoors or indoors depending on your needs, often hidden in remote places for covert monitoring. Many of our cameras can record during the day and at night time giving you a comprehensive 24/7 surveillance system no matter what the environment.
Our cameras come with extensive battery life, meaning you can record for days on end without the worry of missing anything important that might be captured. Our new motion-activated technology enables you the system will either record video with or will snap a still image once movement has been detected. In addition, WiFi capabilities enable users to monitor historically or in real time, from anywhere in the world via their smartphone, tablet, laptop or computer.
Contact Spy Equipment UK Today
As a leading spy equipment shop, we are dedicated to offering our customers the latest, most high-quality gear on the market. That's why we are constantly upgrading our supply and innovating new products.
If you are looking to protect your business against theft and vandalism, why not speak to our professional team of spy equipment engineers and private investigators and find out the best solution for you. Call us on +4424 76 010588 or get in touch via our online direct messaging service and we'll get back to you shortly.
Follow us on Facebook for the latest Spy Equipment UK news.