Spying with a Pinhole Spy Camera
They say you can't trust anyone, but you no longer have to in 2014. If you have privacy concerns, you will want to find a way to protect yourself, either at home or on the move. The best way of doing so is investing in a pinhole spy camera device, which can record the actions of those you distrust covertly when you require. These great spy cameras can keep you safe 24/7 without anyone knowing. There are so many pinhole spy cameras on the market, and here are some of the best around…
Discreet Pinhole Spy Cameras
Of course, all of our spy cameras are hidden, but if you want complete freedom over where you place your covert camera, our Tiny Black Box Spy Camera System is the mini spy camera to choose. There may be some situation where you will decide to hide a camera inside or behind an object of choice, in which case this truly tiny gadget, complete with a pinhole spy camera, is perfect for you.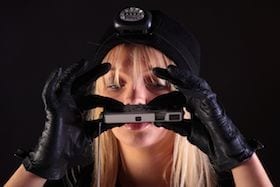 This battery-powered spy device is only 85 x 45 x 20mm, and fits in the palm of your hand, but can capture hours of full colour 720p HD footage with an SD and DVR system that takes up 64GB micro SD cards. No matter what conditions you are recording in, this smart spy camera will deliver – it can record in very low light, and even switch automatically between normal and low light. The camera can be fully manual, so you can set it to your exact specifications.
Despite its technical excellence, this spy cam is surprisingly easy to use. Simply switch on, deploy, and it's ready. You can choose between a huge range of either, motion activated recording, scheduled recording, activation based on detected vibrations, voice activation or continuous record. With a potential standby time of 90 days and straight record time of 10 hours of date and time stamped footage, this device is perfect for evidential purposes. Footage can be easily played back on Windows and Mac computers, and you can even choose to have an extra external rechargeable battery to double recording times.
This simple yet effective hidden camera can be deployed in a range of locations – the home, office, and car among others, with ease, to keep your mind at rest for surveillance, anti-surveillance, or security, making it one of the most diverse pinhole cameras available.
Camouflaged Spy Cameras
These spy gadgets are incredibly clever and completely undetectable. With this Smoke Alarm WiFi Spy Camera you no longer have to choose between live continuous monitoring and recording for later viewing. This wireless internet camera with sound is ideal for monitoring employees in the office or for home security solutions, this completely convincing WiFi Spy Camera can be fitted to the ceiling or wall.
As long as the camera is within reach of the WiFi signal, it can be used easily without needing to be hard-wired. Setting up requires no technical knowledge, and you should be ready to go in ten minutes, you just need a mains power outlet where the device is located, as it is not battery powered.
Whilst other low-quality devices produce pixelated imagery and only allow you to view the footage within the same WiFi signal, our superior product offers clear HD images and film, along with perfect audio, and the footage can be accessed from any computer or smartphone across the world, in any WiFi signal.
The surveillance camera is out of sight situated between the gaps in the vented casing, so it can easily view the room being recorded, but no one will see the camera. The recording system is situated in the outside casing of the device, with no giveaway signals. There are no audio or visual giveaways when recording, so it is completely inconspicuous.
The playback console is easy to install on Windows or Mac, and you can use the computer to set manual functions such as voice activated recording.
For a smooth, completely subtle hidden camera that you can manage from thousands of miles away, there is no better than our range of WiFi spy cameras. All of these devices also have a pinhole spy camera, which is virtually undetectable, positioned well within them.
Body-worn Hidden Cameras
When you're busy and on the move, you may need to continue capturing footage for security and monitoring purposes on the go. Enter body-worn hidden cameras. This can be difficult with other methods and devices, but our body-worn spy cameras are the ultimate solution. For a whole range of situations, gadgets such as the Button Camera Package, are the best way to assure you always get the information you need, no matter where you are. All of our body worn devices are fitted with a pinhole spy camera.
Our Button Camera Ultimate Package contains a 1080p HD covert camera with an MP4 recorder, producing utterly sharp imagery with full colour and clear audio. The camera is 62 degree wide angle, wide enough to keep a subject matter in view face-to-face, and has autofocus working on even close ranges. Not only this, but it has a night vision option to record in low light situations.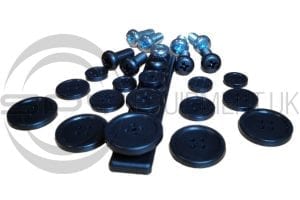 Aesthetically, the camera is constructed from the best quality materials, and looks exactly like a button. You can't see the camera – there are no visual or sound giveaways. There are a range of outer covers so the unit can be disguised as a shirt, jacket, or coat button. It has a clip on the back for versatility in deployment options.
The device supports SDHC cards up to 64GB, and is very easy to use with on-screen menus making settings navigation very simple.The MP4 has HDMI input and also an AV input for other suitable cameras is desired, and an external microphone is required. You can choose from manual, motion detection and overwrite for the system, and can be used as attached to an external power source in static situations. You will receive a wired remote commander with the package, so you can start and stop recording at the touch of a button in your pocket, even taking still photos whilst recording HD video.
For portable body-worn use and static purposes, or perhaps hidden in a room, taking power from a mains supply with motion detected recording, this complete package can capture everything you need to emulate the old-time spies and get the information you need, fast.
These three products are the traditional spy gadgets – the Spy Watch Camera Recorder HD, the HD Video/Voice Recording Spy Pen and Spy Button Camera, which is featured in some of our Spy Camera Packages. They're real, they're brilliant, and they are hidden cameras that really can work wonders in solving any issue or investigation you may have.
Contact the Spy Equipment Experts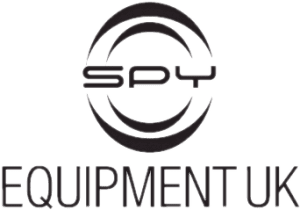 To speak to a Spy Equipment UK specialist about the correct device for you, please find the details on our contact us page. We will happily assist you in your quest for the right set of devices and accessories. Our team look ahead to pointing you in the direction of the right pinhole spy camera for you.