Spy Cameras to Automatically Catch Drivers On Mobiles
Spy cameras that automatically catch drivers who are using a phone at the wheel may soon become widespread here in the UK. Britain looks set to follow Australia's lead on this one, with the Southern Hemisphere country having already introduced the technology. So, are we about to have more eyes on us, with spy camera technology deployed to detect foul play at the wheel?
Spy Cameras to be Fitted Above Motorways?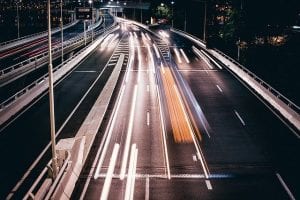 How have these spy cameras been deployed in Australia and how may they be deployed in the UK? Just as spy cameras have been set up in Australia, to gantries over motorways, the same is being proposed for Britain. The next thing to note is the impact that installing spy cameras above motorways has had in Australia. In the first six months of the spy camera technology being rolled out in Australia, over 100,000 drivers were caught using their mobile.
The British transport authorities would need no consent from the public, given that the cameras would be set up on public property, therefore any driver in view of one of these cameras could be caught on their mobile phone. CNN has recently covered the issue and has a short video about how the spy cameras have been operating in Australia.
Regulations & How the Evidence would be Presented
The UK Department for Transport has revealed that it is revising legislation, following a recent case that saw a driver successfully appeal a case having used their phone while driving. In 2019, a driver contested a charge after filming the scene of an accident while driving, with their lawyer making reference to law only relating to using your phone at the wheel for 'interactive communication'. Any use of a mobile phone while driving will now lead to a fine.
As for how the evidence would be presented to those caught on their phone. Just as you would when receiving a speeding fine, the owner of the vehicle would be contacted with pictures showing them at the wheel with the mobile device on their person. The spy cameras that are used in this operation have proved to be highly reliable!
Early Stages
The Department for Transport has said that they are in the immediate stages of trialling the spy camera technology, which uses artificial intelligence and advanced algorithms. In their own words, they are partaking in "some very early trial work on technology to detect mobile phone usage on the strategic road network."
Highways England, who has been working closely with the Department for Transport in the trial period, has stated that they are considering implementing the technology on public roads after a successful trial period.
Surveillance Cameras for any Situation 
As one of the UK's leading providers of surveillance cameras, we have all manner of devices that can be utilised within the car or those that can be set up outside to capture crucial evidence and footage. Not only do we have a vast range of surveillance cameras, but we also provide tracking devices. These allow you to monitor the whereabouts of a select vehicle at any stage, following the discreet positioning on the underside of the vehicle.
View all spy cameras today, using our advanced filter system, to find the right solution for your situation.
The Best Spy Cameras – Spy Equipment UK
Contact us if you would like to learn more about the proposed move to put spy cameras in the windscreens of new cars. Our team of surveillance professionals will happily talk through the subject matter with you. Equally, should you require help whilst choosing a spy camera, we can help you.