Tracking Devices Help Insurance Claims
It's a well-known fact that having a 'black box' tracking device installed in your vehicle can make car insurance considerably cheaper year-on-year, particularly for new drivers. But did you know that using your own tracking devices, like a personal car tracker, could protect your integrity in potential road accidents and help you to avoid insurance claim failures or a hike in future insurance policy fees due to unproven innocence in a crash?
Tracking Devices – The Evidence Providers
Recently this has become even more of a concern for drivers, as the DVLA have recently announced plans for a new system called 'My Licence'. This tool can be used by car insurance companies to check the number of points on a driver's licence and what they were issued for. This is due to the revelation that 23% of car owners provide incorrect information about their driving history – 16% under-estimating the number of points on their licence, and 6% over-estimating due to honest mistakes. This means that it is absolutely essential to keep a track of your driving record and more important than ever to avoid getting undeserved points on your licence.
Insurance companies may well be able to use this software in the future to find out about past accidents and insurance claims associated with your licence. This could significantly increase the cost of insuring your car. However, with tracking devices, you can record your driving, which can help you both prove it to be safe if you are accused of irresponsible driving to avoid being given points. Tracking devices enable you to collect evidence of any accidents to show that they were not your fault, facilitating successful insurance claims and avoiding future insurance deals becoming more expensive, due to unnecessary information on your licence that could be avoided by simply having the evidence at hand. As 6% of people overestimate their points and end up paying too much for insurance, it is clear that the tracking devices approach is one that could benefit many drivers.
Guarantee Successful Insurance Claims With Car Trackers
So, if you want to make sure that if you find yourself needing to file an insurance claim, it will be accepted, then deploy a car tracker in your vehicle. Devices such as our GPS Evolution Vehicle Tracker are extremely efficient in simply creating map co-ordinates times, dates, the speed of your vehicle and links to Google Maps, showing where your vehicle is. This is great for proving you are blameless in an accident, as you can prove that you were travelling within the speed limit, in a safe area, as well as providing incontrovertible dates and times to show that the crash was not caused by your driving.
All you have to do is attach is magnetically to the bottom of the vehicle and drive away assured that your journey will be a good one. Get the most out of the money you pay for car insurance by avoiding costly extra pay-outs that could be avoided by using car trackers to prove that you are driving safely and collect evidence on incidents on the road.
Keeping New Drivers Safe With Vehicle Trackers
If you're concerned about a new driver, such as your son or daughter, you can track their driving without alerting their suspicion with our Micro Tracker. This tracking gadget is tiny at only 45 grams and can be easily deployed subtly in their car, with an omni-directional SiRF Star III GPS antenna and a Quad-Band GSM engine providing worldwide capability and a standby time of up to 5 days. You can very simply control the tracker using your mobile phone, commanding it by sending SMS texts and receiving real-time Google Maps locations. Alternatively the device can be set to motion-detection or auto-tracking settings.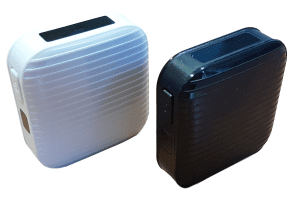 This gadget is perfect for if you suspect that your child is violating the rules you set out about driving – going on dangerous roads or driving late at night. With real-time locations you can also see how fast they are travelling. This will enable you to collect information for their insurance policy to hopefully reduce it, as young people's insurance is extortionately expensive, and make sure they are staying safe on the roads and whilst out.
To find out more about how to ensure your driving experience is safe – and prove to insurance companies that it is, too, contact us for advice on which tracking device is for you and support on how to use it.