What Is A Nanny Cam?
When the day comes to hand over your child to someone else to look after, it can be much more difficult than expected. Most parents will wonder if their child is safe? Are they being well looked after? But how could a parent ever know these answers? The solution in to listen and look in with a Nanny cam, most commonly know as a spy camera.
The Nanny cam is an up and coming form of child surveillance with a hidden spy camera built into everyday household items. For example a hidden camera can be purchased in the form of a smoke detector, a lamp and even an air freshener. This is genius when keeping tabs on what is occurring within your home. Have you got one yet?
Who Uses a Nanny Cam?
Inevitably, this hidden form of surveillance is every parent's dream. Leaving your new bundle of joy to go back to work is now easier than it's ever been. You'll discover if you can trust your child in someone else's care? If your babysitter is capable of living up to your child's needs? etc. These questions will run through every parent's head during this time but that's what Nanny cams were invented for after all.
Any household with a cleaner, gardener or house sitter deserves the right to see if their home is being treated as it should while they are away. Have you considered the neighbours? Most people give their next door neighbours an emergency key or leave a spare key in a safe place. Do your neighbours abuse this? There's only one way to find out; with a hidden spy camera.
Case Studies
To get a good idea of people's true views on the subject, we have carried out some research for you. We have collected some quotes depicting both the good and the bad views via a thread on the netmums forum.
"I'm a Nanny and can understand that parents want to know what's going on and would probably be okay with them having a camera in the house but ONLY for a short time at the beginning and ONLY if they would let me know beforehand!!". This is a fairly reasonable opinion and would suggest that conversing with your babysitter on the subject is the ethical and moral route to take.
"As a childminder I would NEVER agree to this (nanny cams) and if someone was to covertly do this by goodness I would come down like a ton of bricks on them." This is a rather aggressive approach as all parents want to do is to protect their children at all costs. Then again, worker's rights and trust are the key elements in forming a good employer and employee relationship. It seems that the subject of Nanny cams is actually a very controversial one. So where do you actually stand as a parent?
Laws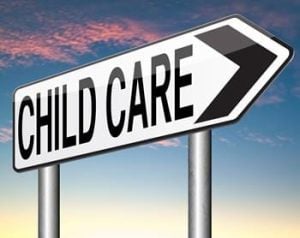 Knowing where you stand legally is an essential part of choosing to buy and install a Nanny cam in your home. We have outlined the video surveillance laws, speech laws and ethical issues which are relevant to this form of surveillance.
Video Surveillance Laws
Nanny cams are currently legal apart from a few minor things…
It's illegal to record your nanny in areas of the home which are private such as bathrooms and bedrooms.
It is not permitted to release footage to third parties except when there is a legal necessity.
Ethical Issues
Secretly using a nanny cam could damage the relationship between you and your nanny and ultimately affect the level of care given to your child.
Always triple check the local laws and issues surrounding the use of these devices before you install one.
>>Explore more about spy camera laws.
Installation
Before you reach the point of installation, you'll need to decided on a camera that best suits you and your needs. Continue reading for a list of our top hidden spy cameras below. Next you need to determine your location. As the law states, locations of privacy must be avoided but other than that you must place the camera in the most effective place for your viewing. Common places are the nursery, the general living area or the playroom but remember, you aren't limited to these locations as long as you abide by the law.
>>Read our advice about how to hide a spy camera.
The final step is to add the camera feed to your network. You can connect to your phone, work laptop and work computer while you're away from home. This is a simple part of the process so don't worry instructions will come with the product. Now you can begin monitoring your nanny, gardener, cleaner, neighbours and anyone else who may enter your home.
Which Cameras are Available?
So now you know what a Nanny cam is, the laws around it and what it's used for, no doubt you have a million questions about what to buy and what even exists? At Spy Equipment UK we have used our knowledge and expertise to narrow it down to the top 4 Nanny cams on the market. Find out which camera is ideal for you.
The non functioning smoke alarm camera is ideal for getting a central birds eye view of your home.The WiFi aspect means that the camera's live feed can be viewed from your phone, iPad and laptop. So no matter where you are, you will always have peace of mind because a live view of your home is just a click away.
>>Read more about WiFi cameras.
The air freshener WiFi camera has the same benefits as the one above but if offers a more direct view of your home and can be placed literally anywhere in any room. It's also portable and includes motion detection recording so you can avoid hours upon hours of footage to look through.
>>Find out the benefits and uses of motion detection cameras.
The wall clock camera is extremely versatile in the fact that it can be hung in any room you please. The clock face has a tiny pinhole spy camera behind it, positioned to view the environment in front of the device. This camera is the key to recording clear footage while you are away from the room.
>>Spying with a pinhole camera, read more here.
The table lamp camera is perhaps the most hidden of all, a lamp could never arouse any suspicion and is even supplied with a remote control. The lamp is suitable for any surface and fitted with a highly discreet camera, what more could you ask for?
All in all, hopefully you can now see the full potential of a Nanny cam and how it can be incorporated into your everyday life. No matter what your reasons are, hidden spy cameras will undoubtedly cure your suspicions and give you the desired peace of mind you need.

If you have any questions about the Nanny cam or any hidden spy cameras in particular, feel free to get in touch and we will get back to you as soon as possible.