How to Monitor Your Babysitter Using Spy Cameras
Leaving your children in the company of another person is not an easy thing to do. You want to be reassured that the person looking after your children acts responsibly and conforms to your rules. We understand that ensuring your child's safety is your top priority, that's why we've outlined a set of spy cameras that are most appropriate for monitoring your babysitter.
Due to their pristine camera quality and ability to go undetected in the home environment, each of these hidden cameras are ideal for the monitoring of babysitters. Previously, we discussed the legality of spy cameras when bringing you up to speed with How To Keep A (Legal) Eye on your Babysitter.
Here, we will discuss the key features of each device, giving you an idea of its capabilities and the most suitable option for specific rooms or areas of your home. We have carefully selected a mixture of both modern and more traditional everyday products that have been developed by our industry professionals, to become pieces of intelligent spy equipment.
iPhone Charger Camera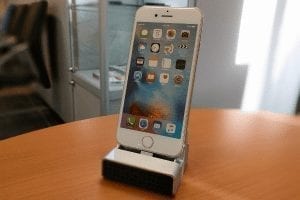 The iPhone 7 Charge Cradle Camera is a marvellous modern day device that will remain covert in any indoor surrounding. Ideal to place in a living room or kitchen, you can near enough guarantee that most babysitters aren't going to be too far away from this device given the digital age we find ourselves in today.
Key features
Record video with audio in 1080p high definition.
Takes power from the mains, ensuring no battery issues.
Wide angle camera, discreetly situated in the front of the dock.
For operations where the target does not own an iPhone related device, consider the Desktop Charger Camera as a replacement. The new device is compatible with both iPhone and Android phones.
Tissue Box Spy Camera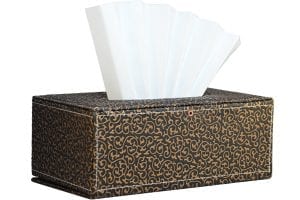 What can be more nonchalant than a tissue box? The versatility of this portable hidden camera device, in terms of where you can locate it around your home without raising eyebrows, is huge. As well as having a great practical draw to it, this device also has a certain aesthetic appeal. Manufactured in house by Spy Equipment UK, It's stylish design and elegant exterior makes it a prepossessing piece that you'll be happy to keep around, even when your babysitter isn't on duty.
Key features of the Tissue Box Spy Camera:
High definition video resolution – 1280x 720p at 20 frames per second.
This device automatically switches to night mode when lighting in the area in which it is deployed is severely reduced.
It has a gapless spilt time feature, which means if one ten minute recording is interrupted, not all recordings will be.
Bluetooth Speaker Camera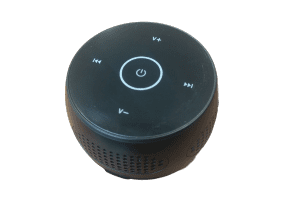 Yet another sophisticated, cleverly designed spy product that takes the appearance of an everyday modern device. The Bluetooth Speaker Camera allows you to listen to all your favourite hits when your home, er, and to see what's happening at your property when out and about. Set a no music rule for your babysitter? This device will catch your sitter in the act, if they make a move to get the tunes on.
Key Features
Crystal clear sound reproduction – See and hear everything that's going on with this device's high quality, integrated audio recording capabilities – complete with AGC noise cancellation.
No special software/accessories required for playback of recorded files – Apps for iPhone and Android devices available.
Users have the option to switch through the lens motion detection on or off. There is also an overwrite function available with this device.
As a WiFi Spy Camera, this device allows you to remotely view 'live' (IP) from anywhere in the world.
Photo Frame Camera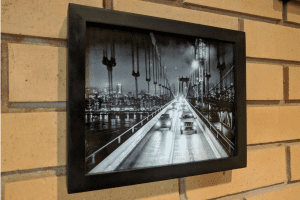 Fill the photo frame with whichever picture you like while the in built camera surveils the whole picture of the room in question.
Key features of the Photo Frame Camera:
Never miss the recording of a moment or incident – This product has a built in, rechargeable 4800 mAh lithium-ion battery, which provides almost 3 days deployment time.
Comes with a large standard 32GB digital memory capacity, which provides over 16 hours of recorded HD video footage storage. We can also supply customers with a 64GB or 128GB memory capacity, at a reasonable extra cost.
There is no specialist software required for playback – this product is compatible with Windows XP, Vista, Windows 7, 8 and 10 as well as Mac OS X.
Covert Spy Cameras for Monitoring and Protection
Whatever the occasion for leaving your children with a babysitter, you want peace of mind to enjoy some time with yourself or your partner. These distinct, easy to set up and monitor spy cameras are the perfect tool for putting your mind to rest while away from your property. Contact our friendly team of surveillance experts to discuss the products mentioned in greater detail, and to talk through the other uses these devices can have.