Our Ultimate Spy Gadgets Of 2022
It has been a long time since we've announced our ultimate spy gadgets for all of our DIY detective customers. With such a wide range of spy cameras, listening devices, phone monitoring equipment, tracking devices and much more, it's not easy to pick the ultimate spy gadgets of each class. However, we do feel that there are some stand out groups of devices this year that have the potential to satisfy the largest variety of surveillance needs.
So, here's our list of the ultimate spy gadgets to add to your surveillance toolbox in 2022.
Body Worn Hidden Cameras
Gone are the days when the phrase 'body worn hidden cameras' would conjure images of some clunky video recorder hidden beneath a trench coat. Nowadays, these spy devices are smaller, sleeker and more covert than ever, and can be disguised as anything you can think of: From Smartwatch Style Spy Cameras, to HD Video/Voice Recording Spy Pens, to Spy Camera Sunglasses.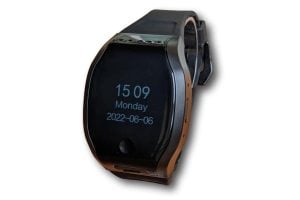 The reason these are our choice for the ultimate spy camera in 2022 is the sheer versatility they provide when conducting surveillance operations. Unlike some of our other hidden cameras, these devices do not need to be placed discreetly in a space to monitor the target. Instead they remain attached to your person, coming with you at all times. While there are multiple scenarios where a static spy camera is more suitable for collecting information, the ability to gather high quality video recordings without needing to hide and leave anything makes body worn spy camera devices much easier and more comforting for a novice spy to use.
If you have a surveillance need for these body worn hidden camera gadgets but aren't confident in using them, look no further than our article on how to keep your cool when wearing a spy camera. In this post we break down step by step how to settle your nerves and gather intelligence like a pro.
GSM Bugs
It is difficult to choose any one kind of listening device as king, but our range of GSM Bugs do offer something that our other voice recording products don't. And that is, range itself. Also commonly known as infinity bugs, our GSM listening bugs provide the unique opportunity to listen in on a person or environment at a virtually unlimited distance. The only restriction is that it must be within the range of a mobile phone network. In the modern era, that encompasses near enough everywhere that could be worth surveilling, from office settings where you might need to spy in the workplace, to discreet locations where a cheating partner may be attempting a liaison.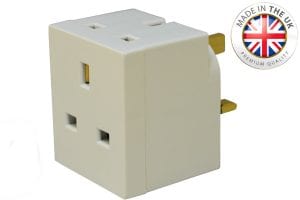 Not only that, our GSM bugs are also cleverly disguised not only to blend in with a normal home or office environment, but also to remain active in the field for as long as you require. Many of these ingenious gadgets are designed as plug adaptors, meaning they can draw power from a mains socket and remain active for the entire duration of an operation. They are even fully functional as chargers themselves, therefore standing up to even close scrutiny. This combination of distance and duration, to say nothing of discretion, allows for an incredible amount of flexibility in how your operation is conducted, and means you are virtually unrestricted when it comes to gathering evidence and information.
To learn more about these ingenious listening devices, take a look at our article detailing how GSM bugs fill the audio surveillance gap. Here, we explain exactly how these devices came in to replace the UHF & FM listening devices of old, and how quickly the technology has progressed in the time since.
Spy Mobile Phone Software
Since our previous article on the ultimate spy gadgets of 2014, mobile phones have more or less, become an essential part of our daily lives. They handle most of our conversations, our emails, treasured photos, payment details, calendar appointments and nearly anything else you can think of. Most people would be hard pushed to think of a time they last went an hour without using theirs. For that reason, spy phone software, which gives a spy aficionado access to that incredible wealth of information, was always going to make the updated list of ultimate spy gadgets in 2022.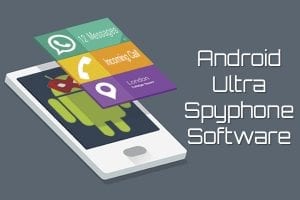 After being easily installed on the mobile phone, there is no real indication that the device has been compromised by spy software. It works just as normal, with the spy software running behind the scenes to transmit a massive amount of data and information to a secure monitoring panel. The receiver will get recorded copies of phone calls, SMS messages, all keyboard inputs, internet browsing history, pictures, regular GPS updates of the device's location, and even more.
Our Favourite Spy Phone Software
One of our favourites from this range is the Android Ultra Spy Phone Software. With Android holding 72% of OS market share worldwide as of June 2022, this product offers great versatility for surveillance operations and will be able to target many of the devices you are likely to encounter. The particular brilliance of this product is that the spy mobile phone software is able to continue gathering data even while the phone is not connected to WiFi. During these periods, information is covertly stored on the device's internal memory, keeping it secure to later upload to the web panel once WiFi connection has been restored. After which, the information is deleted automatically from the phone's storage. Being so versatile, effective, and easy to use, spy mobile phone software makes for an excellent choice for a DIY detective looking to spy on a cheating spouse.
It is well worth checking out the product page for these spy phone software products to learn more about their features and how they could help you with a surveillance operation.
People / VIP Trackers
There is no better use for spy equipment than protecting the important people in your life, and our range of People / VIP Trackers offer an excellent way to do just that. Children, elderly family members, or those particularly vulnerable can be at risk of kidnapping or becoming lost, and when this happens it's often too late to take action with spy devices. The only real solution is to have your tracking device already in place.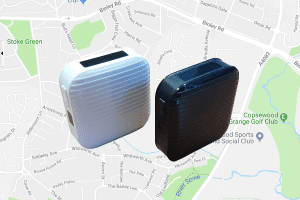 Our Micro Tracker and GPS Defender On Demand people trackers are designed to be as small and discreet as possible, allowing you to keep tabs on someone without getting in their way or, if required, drawing their attention. The Micro Tracker weighs only 25 grams, a tiny amount that would easily go unnoticed if slipped into a backpack or briefcase. Despite this small size, it still performs its function exceptionally well, reporting back its location for every 20 seconds that it is on the move to an easy-to-use phone or web app. If needed, you could even have multiple trackers on the go at the same time.
The beauty of these devices is the peace of mind they provide. Having an up-to-date report of where a loved one or VIP is going can make all the difference for your stress, and can allow you to act quickly if an unfortunate event were to occur.
PC Monitoring
For much the same reason as our spy mobile phone software, PC monitoring is another tool the would-be spy must consider adding to their arsenal. With so much important data passing through a myriad of computer networks at every hour of the day, it's well worth keeping track of these devices. Computer monitoring devices & software have been around nearly as long as computers themselves, and our range of PC monitoring spy equipment is the very latest technology in this class.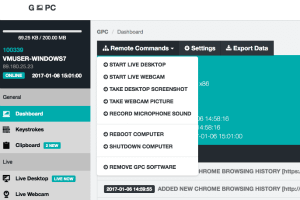 PC monitoring equipment is particularly effective in workplace situations where you are not certain if you can trust your employees. While a huge portion of human interaction is conducted via mobile phones in 2022, the majority of business work is still performed with desktops and laptops. Gaining access to these can thus be a great boon in a spying operation, and can shore-up what would otherwise be a hole in your web of surveillance. No longer will you have to guess what your employees are looking at online while your back is turned, or even what your child is getting up to online from the quietude of their bedroom. There truly is no substitute for effective PC monitoring.
The Best PC Monitoring Tools
When it comes to choosing a favourite from this near-essential category of spying equipment, we were hard pressed. So much so that we ended up with two. Featured above is the Global PC Spy software. Very much a one stop shop for all PC monitoring needs, this spy tool allows you to keep tabs on exactly what is happening on the target device, as it happens, from a secure and remote location. Not only that, it is also possible to make a recording using the PC's microphone, allowing you to listen in on anything that is being said in the vicinity as well.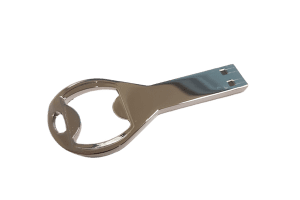 The second PC monitoring device we couldn't help but showcase is the Windows Master Key. Often, the most brilliant spy gadget is the most simple, and the Windows Master Key encapsulates this sentiment perfectly. What it does is allow you to bypass the password required to access a windows account, without ever needing to reset the password itself. All you need to do is plug the device into the USB port, follow the instructions on the video tutorial provided with purchase, and you'll have access to the device. If desired, this can be achieved without the target ever knowing.
This can make for a fantastic choice for IT professionals who need to access locked-out work computers without incurring lengthy downtime, and with an unlimited subscription, the Windows Master Key can be used on as many different computers as required.
Back in 2010 we called PC Monitoring "The future of surveillance". In 2022, given how essential computers are to the functioning of practically every aspect of our society, it's easy to see that we were bang on the money. So, be sure to take a look at our Computer & PC monitoring spy gadgets, as when it comes to the sheer quantity of information gathered, these devices are difficult to beat.
Bug Detection Devices
It's important not to underestimate the importance of specialist bug detection devices. There are a great many reasons & situations where gathering information discreetly with spy gadgets is essential, but if you're suspicious that you're on the receiving end of a more nefarious surveillance operation, knowing what gadgets can be used to protect yourself is critical for those trying to be a spy. As with all kinds of spying, the first step to any counter surveillance effort is to gather evidence & information, and these bug detection devices are the top tools for providing just that.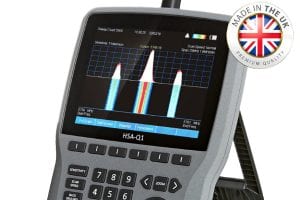 Just last month we published an article on the Airbnb hidden spy camera epidemic, so it should come as no surprise that we take counter surveillance measures very seriously. Fortunately, our bug sweeper devices are highly effective, and can quickly root out any telephone transmitters, wireless cameras, GSM bugs, GPS tracking devices, and many more pieces of equipment that you may not want monitoring your activities.
Our bug detection range also covers equipment suitable for a variety of threat levels. For those concerned about sophisticated operations and industrial espionage, our top level specialist bug detection product range includes bug sweeper devices that can detect even very low frequency bugs, though may require some instructions to use. By contrast our economy bug detection range is perfectly suited for more domestic situations where you need to counter a suspicious spouse or you aren't certain you can trust your neighbours.
Counter Surveillance Sweep Service
When it comes to discussing bug detection and counter surveillance, we would be remiss if we failed to mention every potential tool at your disposal. If you are seriously concerned that you're the victim of spying, then our counter surveillance sweep service is possibly your best course of action.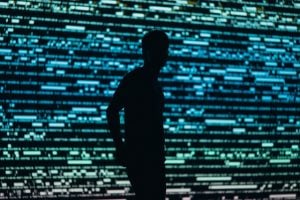 Our ex-policeman, military and security professional spy experts use the latest and best equipment to survey your property for any trace of spying equipment or activity, so you can have complete peace of mind. While our bug detection devices are fully capable of picking up bugs on their own, if you truly think you're at risk, it's best to call in professionals.
The Ultimate Spy Gadgets Available At Spy Equipment UK
That closes off our list of the ultimate types of spy gadgets of 2022. The spy who owns a piece of equipment from each of these product categories is likely to find that their surveillance potential is nearly limitless, and with bug sweepers to boot, they're unlikely to find themselves on the wrong side of a spying operation either. That said, with such a wide range of spy devices on offer at our online spy store, choosing any favourites is always a difficult task, and we recommend viewing the other categories not included in this list to see what spy device might best suit your purposes. You could also consider taking a look at our list of top 10 spy shop products to see which individual gadgets are most popular with our customers.
As always, if you have any questions about a particular product, or need advice on what spy tools are most suitable for your situation, our team of experts are always here to provide discreet and accurate information to assist you. So, please contact us on 024 7601 0588 or by email at [email protected] and one of our staff will respond to your query as soon as possible.