Our Top Hidden Audio Recorders
Hidden audio recorders have been around for many years, with most intelligence experts favouring this method of surveillance to gather higher quality evidential results. Audio recording technology is advancing rapidly, with covert listening and recording devices coming in many surreptitious forms, such as a spy pen digital recorder or even a cuddly toy voice activated recorder.
Within this article, we will highlight some of our best-selling hidden audio recorder devices and their applications – many of which come from the real experiences of our team of investigators, as well as the situations of previous customers who have benefitted from these devices. Read on to find out more.
Spy Equipment's Top Hidden Audio Recorders
Spy Equipment UK offers a wide selection of hidden audio recorders, all with their own unique capabilities. These recorders can be disguised as common everyday objects that nobody would look twice at, for example an air freshener or a mains socket, making them a great surveillance option for capturing high-quality, valuable evidence without risk of detection.
Here are a couple of our best-sellers:
Tiny Voice Recorder | £162.00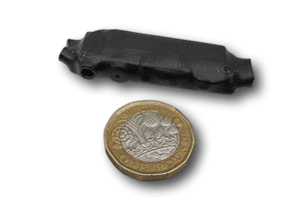 As its name suggests, the Tiny Voice Recorder is one of the smallest recorders Spy Equipment has to offer. Notwithstanding its diminutive size, this hidden audio recorder has several key features that have made it one of our most popular products to date:
Slim, lightweight and discreet design: allows this recorder to be deployed in any sized bag, suitcase or even within an item of clothing without being detected
Voice activation: the device will only record when it picks up noise, meaning it won't unnecessarily record long periods of silence and waste memory
Memory capacity: the tiny voice recorder has a substantial 288 hour (8GB) recording memory
Sensitive Microphone: picks up sounds within a 30 ft radius
Date and Time reference: each file can be narrowed down to the exact time the recording occurred
Fitness Watch Voice Recorder | £162.00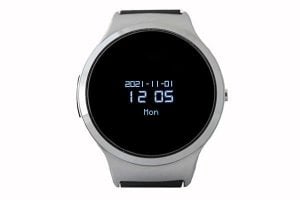 Spy Equipment's new fitness watch voice recorder offers the perfect solution for anyone looking to record audio while on-the-go, without drawing any attention to themselves. Nowadays, there are countless fitness watches on the market, which come in all shapes and sizes, and although this product does not provide the actual functionality of a fitness watch, it is highly unlikely anyone will suspect yours contains a hidden audio and voice recorder. The watch has several impressive capabilities that contribute to its popularity amongst customers, for example:
Digital LED display with date and time
Wear and forget design
Long-lasting battery
Very short charging time (60 minutes or less)
Comes with USB lead and earphones to use for playback
Gives no signal the device is recording
Time and date recording
Executive Voice Recorder Spy Pen | £149.00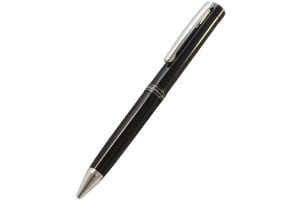 The Executive Voice Recorder Spy Pen is another great solution for anyone looking to record audio discreetly when in public, without those around you suspecting anything. As the pen is fully functional, the user can record secretly whilst also writing, making it a great surveillance option when in meetings, interviews or other formal settings. Some of its other notable features include:
Sleek, stylish and discreet design
No recording signals
Rechargeable internal lithium battery
Sensitive microphone to record sounds of up to 8 metres
USB charging/transfer cable, setting controller and set of headphones included
Who Could Benefit From A Hidden Audio & Voice Recording Device?
Whatever the circumstances, a hidden audio and voice recording device will help you to gather conclusive evidence in a simple and timely manner. There are often common misconceptions about these spy devices, as people generally assume they are being used for malicious reasons. By providing high-quality, affordable and versatile audio and voice recording solutions, Spy Equipment UK has helped hundreds of customers ensure their own safety and that of others.
You don't need to be a trained surveillance professional to get the best results from our products. They have been designed with ease of use in mind and can be utilised in any domestic situation without provoking suspicion. Below are some examples of situations where our hidden recorders have been used and have proven worthwhile.
Suspicious Spouses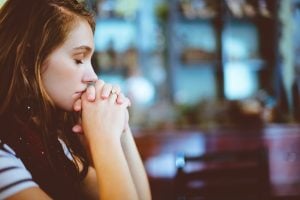 Perhaps the most common reason for using a hidden audio recorder we come across at Spy Equipment UK is to catch a cheating partner. These discreet recording devices can be hidden anywhere around your shared home, or their own place, to gather crucial evidence to uncover the truth, without them suspecting a thing.
If you have previously questioned your partner but are constantly met with denial and defiance when confronting them, a covert audio recorder is the perfect solution to prove their infidelity.
In Meetings And Interviews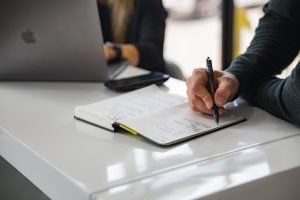 Often it can be useful to record an interview for personal development purposes, so you know what you could do to improve in future. Additionally, many people find it useful to take a voice recorder into important meetings where a lot of key information will need to be taken note of, so they can refer back easily afterwards, instead of having to take excessive notes.
To Protect Loved Ones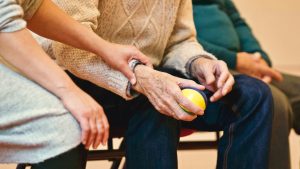 Leaving a vulnerable, elderly relative in the care of an individual you are unfamiliar with can be concerning, especially where they can easily be taken advantage of. It's impossible to be with your loved ones at all times, but a hidden audio and voice recorder makes it a lot easier to monitor the level of care they are receiving and minimise any worry. Recorders such as the 4/6 Way Extension Voice Recorder (Time-Date) or the Tissue Box Voice Recorder will blend into your relatives home without arousing suspicion from other visitors.
Similarly, these recording devices can provide protection to a child, either when they are in the care of someone else, or when you suspect they may be bullied or treated badly by others.
Assist With A Criminal Investigation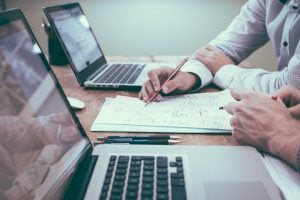 As a team of former private investigators and police officers, we recognise the value of a hidden recorder device to assist important criminal proceedings. For example, our recorders have been used in the past to catch harassers, as often these cases aren't taken seriously enough without substantial evidence. We have also seen taxi drivers using the Car Key Voice Recorder to protect themselves against more difficult passengers, as well as vandalism. Not only will the recorder provide peace of mind for the driver, but if an incident were to ever occur, valuable evidence could be taken to the police to prevent reoffending.
For more information on situations that would suit using a voice recording device, get in touch with our team of experts today.
Hidden Audio Recording Solutions From Spy Equipment UK
Spy Equipment UK is committed to providing the highest quality surveillance products on the market, at affordable prices. All of our products are designed, manufactured and fully tested in-house by our experienced team. We operate with complete discretion and all matters will remain entirely confidential from the point of purchase through to delivery.
For more information on any of our hidden recording devices or if you're interested in purchasing a recorder discussed within this article, please don't hesitate to contact us today on 024 7601 0588 or email us at [email protected] – our knowledgeable team would be happy to advise you further.