Bigger and Better Spy Gadgets with New Bond Book
It's no wonder more people are seeking out a spy shop in London; the city is bracing itself for Bond mania as a new Bond novel is launched 40 years after Ian Fleming's last Bond novel was published.
New Bond Book Released
For those looking for a spy shop in London, the city is the natural home of all things espionage. From the Cold War days, real-life spies inspired authors and filmmakers alike as the genre emerged. And of course, no fictional character represents the spy genre more than James Bond. The real world of spying and espionage is still strong, if perhaps somewhat different from the fiction of Fleming. And it's not surprising then that the capital is home for all things espionage,  London has some rich pickings. Home to MI5, London has provided the base for Bond in the novels and films.
Sales set to Boom
As author Sebastian Faulks launches his new Bond novel, the demand for spy equipment is set to increase as more Bond enthusiasts seek out a spy shop in London. Bond has always generated a huge amount of interest in the gadgets and spy equipment he uses. For some, going to London is a chance to emulate their fictional hero and check out the latest gizmos. But the industry has never been stronger in the UK as private detectives and investigators go regularly to stock up on the latest surveillance equipment. But Bond fans who attended the launch of the new Bond novel, Devil May Care, may be surprised to know that they can find a real surveillance outlet.
Fiction to Reality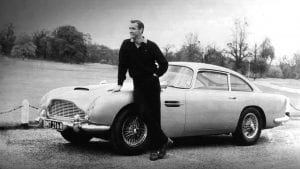 The fact is Bond was a figure inspired by real-life spies and the espionage trade, even if his exploits do seem far-fetched in the Fleming books. There are well established on tapping into the strong history of spying in the city. The new novel by Faulks is the 15th novel to feature the secret agent 007. The launch was done in true-Bond style on-board HMS Exeter at Tower Bridge in London, and coincided with the 100th anniversary of the birth of Ian Fleming.
Inspired by the Cold War
The Cold War triggered a huge amount of research and development in espionage technology and spy equipment that was once the domain of government secret services is now available to buy from a spy shop. Faulk's new Bond novel has, not surprisingly, a Cold War setting and is said to tap into the original Bond books as a homage to Fleming.