Spy Gadget Gift Ideas For Everyone
Are you looking for some great gift ideas? Every year millions of people across the country have the headache of choosing the perfect Christmas gift or Birthday present for their partner or other family member. But what could you buy someone who already has everything? Perfume or Clothes are some of the more common presents to buy your partner, however if you're considering a unique gift to buy for a man for Christmas or some cool new spy gadgets for her for birthday then we have some great spy gadget suggestions for you here. They don't even have to be a spy to use them!
Top 3 Spy Gadget Must-haves for Men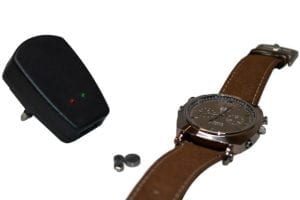 1. If your husband is James Bond then this spy watch with full HD Camera / Voice Recorder would do the job. With 16GB of data storage combines quality with functionality.
2. Keep your data protected with this cool spy gadget. This secure USB Spy Camera combines the functionality of a USB memory flash drive with the high level encryption with PIN.
3. Road rage and insurance claims are sadly more common than ever before. Give your husband this dashboard mounted camera and recorder and give him the extra assurance on the roads.
Top 3 Perfect Spy Gadgets for Women
1. The cuddly toy voice activated recorder is a great gift and has a wide variety of uses. Cute and useful for recording your little ones first words or maybe listen to your babysitter?
2. Recovering deleted data from a computer can be a nightmare. Not any more with The Data Devil. This is anyone's best friend and would make a great present for your partner saving you hours of un-necessary stress. It's just a matter of time!
3. For the professional businesswomen this voice activated recorder pen is great for keeping records of meetings or presentations in secret.
Gadget Gift Ideas for the Whole Family
1. Is your son or daughter hassling you for a new mobile phone? Do you worry that giving them this freedom would result in additional worry or added danger? We have a range of new easy to use spy mobile phones, giving you the confidence to let them free into the world as safely as possible. Track where they are, view texts and listen to calls whenever and wherever you want.
2. Vehicle trackers are fast becoming the best solution for tracking where family members are going. These simple to use and highly effective tracking devices give you peace of mind so you know where they are and the car is also safe in case of it being stolen.
3. Keep your parents and their house safe with the digital wireless CCTV system, out of our outdoor spy camera range. Very easy to use, motion activated, can be used 24 hours a day 7 days a week. Infrared technology, Digital monitor device included, Loop feature making this solution to security a top choice.
Learn more about the leading spy gadget providers in the UK by contacting us or browsing our easily navigable new site.