Spy Shop Sales Sizzle With Bond Girl Glamour
As the new Bond girls have been announced for the next Daniel Craig instalment, spy shop sales are sizzling. In this article, we take a closer look at Bond Girl Glamour and how it has propelled spy shop sales upwards in recent times.
Bond Girl Glamour
Bond girls have always injected glamour to the movies, famed throughout history for their iconic Bond moments. The sexy sidekicks are certainly putting the sizzle into spy shop sales as more men aspire to the Bond lifestyle of stylish clothes, sophisticated cars and affluent glamour.
Spy Shop Sales Set To Boost
The Bond girls for the follow up to the smash hit Casino Royale are bound to inject a renewed interest in spy shop goods. Former model Olga Kurylenko is set to play James Bond's sidekick in the 22nd secret agent movie, cast as the 'dangerously alluring' character, Camille. The movie will also feature a second Bond girl, Gemma Arterton of St Trinian's fame.
Shop Like Spies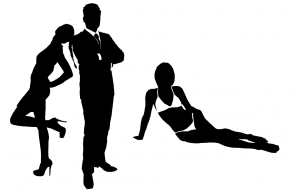 There's no doubting the impact the Bond girls have had over the years on creating one of the most enduring character types in movie history. The Bond girls are almost as famous as the man himself. Memorable Bond girl moments have included the iconic Ursula Andrews scene, where she came out of the sea clad in a white bikini.
Halle Berry later played homage to the scene in Die Another Day, and the scene was reclaimed once again in Casino Royale by Daniel Craig, who became a new object of desire when he emerged out of the sea in his swimsuit. Although spy shop goods are aimed at people who need surveillance devices and security solutions, the sex appeal of Bond and his female entourage means that such spy shops attract the movie fans and aficionados seduced by the Bond image.
Spy Shop Sales Set To Peak
Spy shop sales will no doubt peak in November 2008 when the new Bond movie is released. Filmed by the Kite Runner director, Marc Forster, the story follows on from Casino Royale where Bond was double-crossed by the seductive Treasury agent Vesper Lynd. Returning cast members include Dame Judi Dench as 'M', and those who love to browse the online spy shop will be pleased to know that the movie promises the usual stunning array of spy equipment.
Looking for a Spy Shop? Head to Spy Equipment UK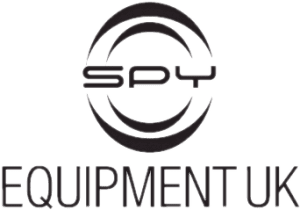 If you are looking for spy equipment for whatever reason, Spy Equipment UK has an online shop featuring the latest technology. From sound recorders, phone surveillance, audio surveillance, video surveillance, computer surveillance, tracking devices and counter-surveillance equipment, call us on 024 7601 0588 or send an email to [email protected].
Want to read more about James Bond, the world's most famous fictional spy? Discover more: