The Importance Of Elderly Monitoring Devices
In April 2012, BBC Panorama went undercover in a bid to reveal the shocking treatment of elderly residents in care homes around the UK. The documentary was sparked by a concerned relative using a hidden camera to record the suspected abuse of an elderly relative by carers in the facility.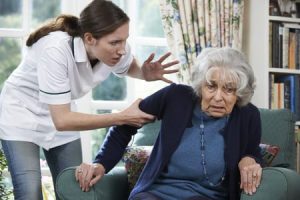 The report highlighted several cases which identified negligence, rough handling, verbal abuse, slapping and hitting of elder care home residents. In addition, it transpired that some care home staff were falsifying care records, and even stealing money from the residents.
The release of the documentary led to a number of care staff being sacked or suspended. By uncovering these shocking and saddening events, many people – managers, organisations and concerned family members – were urged to take further action.
Elderly monitoring by using spy gadgets
Five years on from the Panorama documentary, and there are still dozens of cases of elderly abuse being recorded each year – this is causing many to take greater measures of prevention.
With over 500,000 older people reported to have been abused in the UK per annum, it's no wonder care home operatives are installing more CCTV cameras and security equipment. In addition, many people are frequently turning to vigilante methods such as spy cameras and hidden devices to garner the evidence needed to prevent these appalling acts.
The implementation of CCTV camera systems and the use of hidden devices to record elderly care home residents has become a common method of checking how staff are treating senior people. The managers and directors of many shared residential homes are in fact giving people the green light to put care home staff under secret surveillance if they fear that their elderly relatives are being abused or mistreated.
Exposing the truth
Spy Equipment UK was fortunate enough to be mentioned in the Daily Mail's article on protecting elderly people from dishonest or abusive carers. This is because we are one of the leading spy equipment companies in the UK, and specialise in providing hidden devices to monitor a range of environments and events. We have a number of clever devices you can use to ensure protection by using elderly monitoring devices in a covert and secure way.
If you suspect an elderly relative or friend has become a victim of abuse or negligence, Spy Equipment UK may be able to help you monitor and protect your loved ones. Below, we have hand-selected some of our most popular hidden spy cameras to elderly monitoring and protecting them by always being aware of the care and attention that they receive.
A fresh perspective
Our air freshener spy camera is perfect for covert monitoring of vulnerable elderly patients. This high definition device can be simply set up and used to remotely monitor ongoings within the room. It has a motion detection feature and high quality recording facilities. This product has extensive battery life and can last for up to 3 days, making it the perfect gadget for quick deployment and long-term recording.
Hear (and see) it on the radio
We have designed a working spy radio with WiFi spy camera built in for covert room viewing on your laptop or smartphone. The radio is motion activated so that you can review the ongoings in real-time or at a later date. This stylish, fully-functioning digital radio has been used by many to protect their elderly relatives, as well as providing entertainment.
Tissue box spy camera
The discreet design of the tissue box spy camera means that you can carry out all of your hidden recording needs without anyone knowing. Complete with extensive battery life, a high-quality 720p camera, motion activation, and stylish design, this compact spy camera is ideal for surveilling a range of internal environments. Additionally, this hidden device also has low-light capability, meaning that you can record even when in conditions where lighting is dim. This device is also manufactured in the UK by us.
Clocking on
The spy clock camera comes with a hidden high definition camera and digital recording capabilities. It is a top choice among customers for covert elderly monitoring within a room. Many use this product to protect their elderly relatives, or as a nanny cam as it can record incredibly clear video footage and audio. Furthermore, this spy camera has an extensive battery life of around three days and alternatively can take power from the mains supply for longer deployments.
All on the table
Spy Equipment UK's table lamp spy camera is well-crafted and discreet. It incorporates a high-grade camera and digital recording facilities in a self-contained unit, remaining completely hidden and effective for all room surveillance. This fully-functioning table lamp comes in an attractive design and enables the user to record discreetly in both manual, schedules and motion detection modes.
If you are concerned for the wellbeing of an elderly relative or friend, get in touch with Spy Equipment UK today and find out how we can help you protect them with the latest hidden device technology and recording systems.