Tips For Buying A Covert Audio Recorder
Are you looking to purchase a voice recorder? These are one of the most popular pieces of surveillance and monitoring equipment on the market. The audio recorder has been used in a variety of situations, and are a wonderful alternative to bulky spy equipment.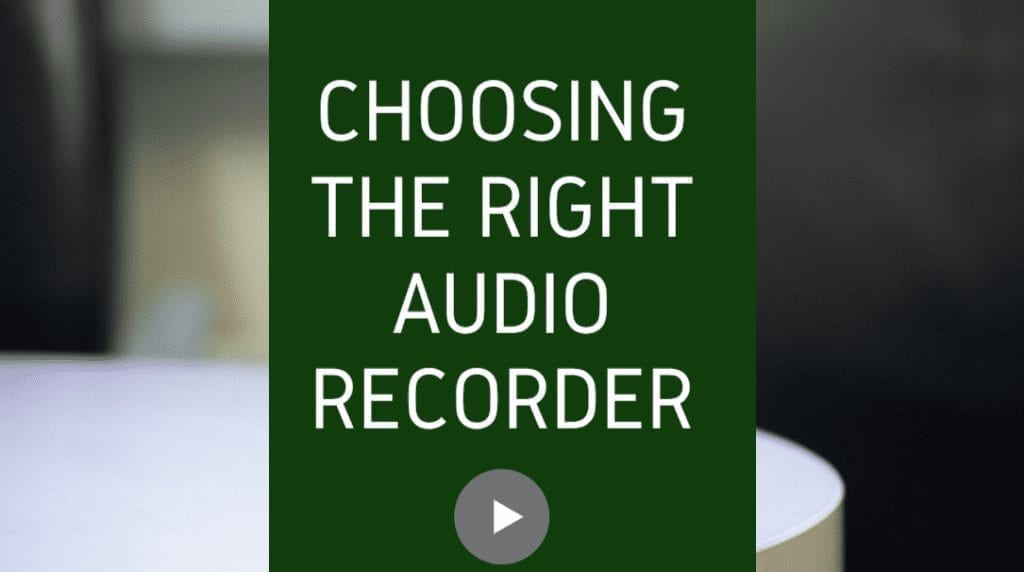 These small and powerful devices offer an impressive hidden recording solution, which can be implemented in many everyday items – listening devices just keep getting smarter!
However, there is a common misconception that covert audio recorder is always used in an underhand manner. But this is not always the case. Many audio recorders are employed as training tools where companies may not wish to 'put off' participants by using obvious recording devices. In addition, audio recorders are used to monitor certain business calls that can be used as training aids later down the line.
Think about TV shows such as Love Island or Big Brother too! Contestants are told that there will be monitoring devices filming and listening to their every move, but it's easy to forget that they are there after a while due to their hidden nature.
Whether you are purchasing an audio recorder to covertly monitor and gain evidence in a confidential manner, or you are using it to take verbal notes during a lecture, business meeting or speaking event, there are a few tips that you can take on board to identify which product is right for you.
At Spy Equipment UK, we design, manufacture and supply an exclusive range of high-quality audio and voice recorders to be use in various circumstances. As leading producers of this nifty device, we are well positioned to offer you some useful tips when it comes to buying your device. See below for more information!
Tips for choosing the right audio recorder
Range
It's important to consider the range of your voice recorder. First, think about the distance that you are going to require your device to pick up. For example, if you need to use your recorder to pick up sounds within a 15 ft radius, you will want to choose a product that has a larger recording diameter to ensure you pick up all sounds clearly.
Microphone sensitivity
This is a key feature to consider when choosing the right audio recorder for your needs. The sensitivity will indicate the range of your device as well as the level of sound you are able to record. This will also dictate just how covert your device can be. For example, if the device is equipped with a sensitive microphone, you will be able to record in close proximity without it ever leaving your pocket.
Environment
It can be difficult to judge what the recording environment will be like before you purchase a recorder. If you are recording at a large event – say a conference or exhibition – take into consideration that the device may not pick up everything you are hoping to record. If it's too loud or busy, this may cause interference – for this reason, you may need to choose a device with noise filtering capabilities. Speak to a supply specialist who will be able to advise you on the best product for your situation.
Battery life
There's nothing worse than your battery dying mid-way through a recording session. For this reason, it's important to think about the length of time you are likely to need the device to be active. If you are recording a three-hour conversation, for instance, you may want to consider a recording device with extensive battery life. Many of our devices will also save the file for you before the battery runs out, just to be on the safe side.
Device compatibility
Does your device need to be compatible with MP3, WAV or WMA playback sound file formats – or all three? Does your audio recorder need to be compatible with Windows, Mac or Linux? Many of our recording systems are flexible to work with all these formats using a USB cable to offload and playback files from your devices. We can even fit an external microphone with USB cable if required.
Contact Spy Equipment UK today!
Get in touch with Spy Equipment Uk today to discuss your audio recorder options. Or feel free to browse our selection of audio recorders. You can call us on 024 7601 0588 or drop us an email at [email protected].